APPETITE CONTROL: HOW SAVING SOMEONE OTHER THAN OURSELVES CAN BALANCE OUR APPETITE (ISSUE 57)
By Diane Gold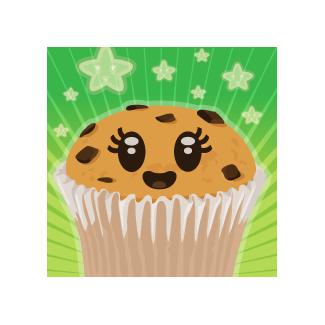 Appetite is a tricky thing. It depends upon the interplay of hormones, insulin, activity, fatigue and our personal control.
Leptin suppresses appetite. Lack of it causes us to crave food.
Ghrelin increases appetite. A lot of it signals the brain that we are hungry.
Adiponectin signals fat-burning. If we don't have enough, our body won't burn fat.
If we eat too many sweets, there's too much sugar in our blood stream which can disrupt insulin production which leads to the body's storing fat.
There is a lot of juicy research on all this stuff, but, for now, let's state that these hormones are very complicated. There are some side effects from using leptin and ghrelin as medicine, so far, we can't use those whenever we have the wrong urge.
Adiponectin, aside from weakening bone cells in older people, has positive research behind it as an aid for big overweight issues.
Researchers are currently working on developing the perfect relief from gaining weight.
Here's where saving the planet comes in.
When we get involved in a cause, a project, a special job; we find spiritual nourishment. It is like food for the body as it is food for the mind. We may get obsessed. Certainly, our minds become busy with the project, so much so that we may forget our food urges.
When we are making a difference, be it helping impoverished communities to get drinking water or helping the homeless woman who sits on the bench; we like how we feel when we give of ourselves. We like it more than our favorite snack. It is a warm, internal satisfaction that increases our productivity (and our metabolism) which reduces our craving for food.
How often have we lost weight when we fell in love, had to care for our friend's health condition, became mothers, did fundraising for orphans? These activities required selfless action on our part, and we do it wholeheartedly without taking time out to overeat.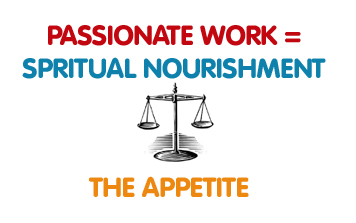 I've seen people working on behalf of others where their work has taken away the urge to overeat, the urge to smoke, the urge to drug (although there are physical side effects when we change some habits). Saving Others And Our Planet is phenomenal.
If I were building housing for abandoned cats, I would be nourishing myself through helping cats.  I can remember 1 day when one of our cats had kittens. My children and I spent every free moment tending to the kitties (mostly looking for them) as soon as Momma Cat would let us near them. We were consumed.
Then there was teaching music. I spent lots of my free time working with these emotionally and developmentally challenged kids. And through my wonderful principal's approval, I was able to buy turntables and teach them mixing. Increasing their self-esteem made me full (which I discuss below).
I always ended up getting spiritual nourishment from their success. What an opportunity working with kids whose parents either left them or abused them. And I was involved in their strengthening themselves through mixing records and words.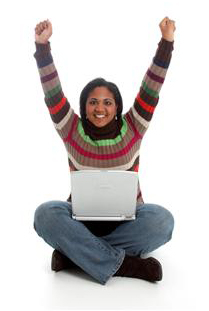 Before we look at the ways to get involved, let's look at the 3 things that change us and, ultimately, change our relationship with our appetite.
1)
FULLNESS FROM GETTING INVOLVED
It's that feeling of joy, confidence, belonging, importance that goes along with the giving. This feeling, itself, can melt away our cravings. When we feel satisfied, whether it be from physical or mental pleasure; we feel balanced and full. It's this fullness that we are looking for.
There is a similar but different feeling. It is a separate satisfaction that comes from stepping outside of our own world and getting involved in someone else's. It happens when we successfully teach anything.
2)
INCREASE IN METABOLISM
When we do physical work, we fire up our metabolism. This reduces our appetite.
3)
THE SECRET: SELF-ESTEEM
There is a feeling that occurs after the fullness of joy and metabolic change. It is subtle but has everything to do with changing the habit of eating too much that is dissuaded by reduction in appetite. It is the tipping point.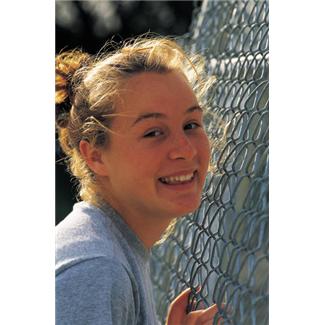 The secret is that our self-esteem increases as we feel all the fullness and the good feeling from reduced appetite. We are happy to make more of an effort to succeed at our food plan when we look better in our eyes, we feel better from eating less because of the spiritual/emotional fullness and the metabolic boost and we actually are better because of the healthier way we have been living.
Self-esteem created by the first 2 factors permeates one's essence and is the driving force in changing a habit. We want to savor this feeling when it arrives.
LEVELS OF INVOLVEMENT: WE PICK THE ACTION STEP RIGHT FOR EACH OF US
Typically there are 7 ways in which to become involved in something other than ourselves. These examples are examples and represent the depth with which we are willing to go to contribute of ourselves.
We welcome all examples in the comment section.
1) MOBILE PHONE DONATION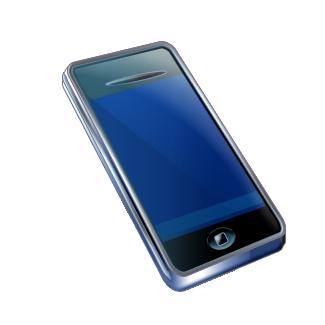 We can donate $10 to a charity by mobile phone should we use a major carrier. I learned today that we can even pick a specific micro-loan project and donate once.
This type of involvement doesn't burn many calories. It does feed us spiritually, knowing we have helped. Not everyone has a spare $10. Almost everyone in the US has $1.
2) AUTOMATICALLY DONATING MONEY MONTHLY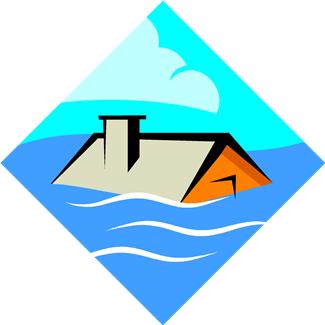 Donating money is fantastic. It allows us to become bigger than ourselves. The fact that we are doing it regularly connects us to the cause itself.
Again, not many calories are burned, nor is there the physical workout that increases metabolism. Plus, giving money may not be an option.
3) REPAIRING 1 HOUSE AFTER A NATURAL DISASTER
Donating our time is huge. When we decide to give our precious time to others, we are giving up something big.
Fortunately, house repair requires physical work. Therefore, we will expend calories, learn something about construction and increase metabolism. This is 1 circumstance in which saving outside ourselves saves us as well.
4) REGULARLY VOLUNTEERING AT THE LITERACY PROGRAM
Giving of expertise is a wonderful thing. We pass on what we know.
The time it takes to be with someone is time away from eating. Helping someone's lot in life feels good. However, we don't expend many calories while we are reading, if it's at the local library and we drive to the library. We could always opt to walk or bicycle to the library to do the volunteering. Or we could teach the lesson at the beach or on a mountain, both of which we could walk to in order to get there. Giving the skill of reading will change someone's life forever. Walking to do it regulates our weight.
5) VOLUNTEERING FOR A WEEK TO HELP KIDS LEARN FARMING, FOOD GATHERING, BRIDGE BUILDING
1 week's program can get us really motivated to take an active role in the particular project. 1 week might turn into 2 weeks.
6)  VOLUNTEERING FOR A MONTH TO HELP KIDS LEARN FARMING, FOOD GATHERING, OR SOME TYPE OF CONSTRUCTING STRUCTURES
A month of involvement can turn into deeper involvement. This method of caring for others takes our time, consumes our free time and helps those who are less fortunate than we.
Should we be involved to this point, our self-esteem will be full on, and our habit of overeating will be replaced by our habit of our volunteering work.
7) MAKING YEAR-ROUND PROJECT WORK A PERMANENT PART OF OUR LIVES
This type of involvement would fortify us on a permanent basis. We could even opt to work with kids who were struggling with weight as long as we could keep the snacks to veggies.
CONCLUSION
It is quite accurate that our hormones regulate our appetite, that we are born predisposed to a certain way. What is also true is that we have the ability to take action, no matter what our hormones are doing. What can happen in that case is that our own efforts can supersede and change our biology. It happens all the time. This is the process of making a change through saving someone other than ourselves.
FEEDBACK
Please leave  a comment and LIKE.
DIANE GOLD, AUTHOR
Diane Gold, Founder of Warriors of Weight, Moms For Healthy Daughters, is a mentor in tai chi, kung fu and meditation, a music, fitness and stress expert and a dedicated mom.
She is motivated by motivation. She says,
"We are small beings, but we have huge power, even the power to change our own biology. If we reach out and become absorbed in creativity, productivity, love of another; we change our hormones as well as our lives and the lives of others."
5 Responses to "Appetite Control: How Saving Someone Other Than Ourselves Can Balance Our Appetite"
Leave a Reply
You must be logged in to post a comment.