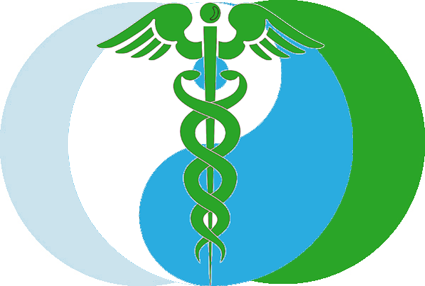 EASTERN AND WESTERN MEDICINE – THE HOLE AND HOW TO FIX IT ~ ISSUE 209 ~ APRIL 26, 2016
By Diane Gold
THE HOLE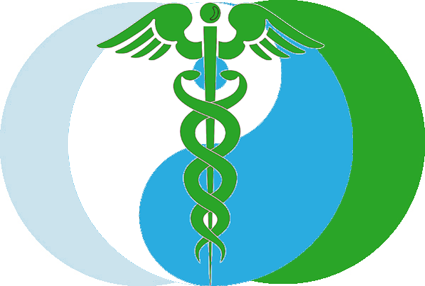 Eastern and Western medicine both have one goal: to help the patient. But a hole develops in each of us as a result of there being no meeting of the Eastern and Western medical minds.
"Oh, it's WHOLE; it's HOLISTIC. Let's do it"
can be heard from the sidelines.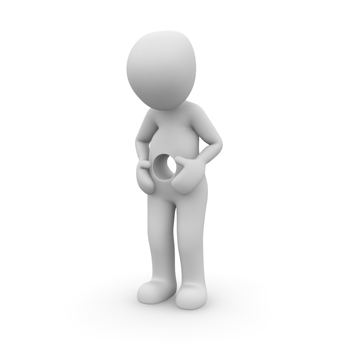 But, in reality, unless we create medical cooperation involving Eastern and Western doctors; we are offering an incomplete form of medicine worldwide.
Those who are knowledgeable in nutrition and prevention do not, for example, know about surgery or emergency medicine. And rheumatologists and lung doctors, as an example, do not have proper information about nutrition, prevention or skin grafting – usually.
CLOSING THE HOLE
So, before we continue, here's what we can do to close the hole.
ACTION STEP
We need one Western and one Eastern medical provider together in the room at each appointment. This combo is the DOCTOR TEAM.
Every medical group needs the integrative medical approach, the real integrative medical approach, not a one-sided group of people who are all Western or all Eastern.
THE DOCTOR TEAMS AKA THE INTEGRATIVE MEDICINE DEPARTMENT
The integration of West and East is what is needed in medicine. A medical group where the patient doesn't choose among different disciplines, but the patient gets the team of experts, and the TEAM meets and discusses the findings separately and then, with the patient, is the way. And thinking and creating this change in medical delivery system – the DOCTOR TEAM – is merely habit change. We, in the Western medical world, can realize and cooperate with the Eastern sector. We, in the Eastern medical world, can realize the value and cooperate with the Western sector.
EXAMPLE OF A GROWING PAINS ATTEMPT AT INTEGRATIVE MED
I saw a Western doctor, who had a broader perspective on Eastern med because he was raised as a vegetarian and knew the value of vegan nutrition, and because he was raised in a culture rich in yoga (and, subsequently, tai chi). Most integrative docs do not have this upbringing, but, even with this, the two other parts of his team, slanted westwardly which imbalanced the TEAM.
Slanting doesn't get the job done since we need what we need when we need it and it's hard to get a whole picture when there are holes and slanting.
The protocol for this integrative team was to consult with this main doctor, who was far more open and more qualified than most. Next we were to see the exercise physiologist. Unfortunately, her approach was quite Western as she gave formulaic movement that only moved the outer muscles and missed moving the bones, tendons, body organs and missed the inner energy. Finally, we were to see the nutritionist or dietitian, I can't recall. I felt this was the most important part of the consult and was excited for this opportunity.
Unfortunately, the human with whom I had the appointment failed miserably. I informed her weeks in advance that I needed her expertise for my diet which is vegan and that I would require her to present me with information about what I ate and how it related to my health. Her lack of any effort to have come with any knowledge showed total disrespect for my health, I was astounded as she handed me a chart with meat at the top and said she didn't know what to tell me about the principles of nutrition as it applied to a vegan.
This led me to consider that many groups slant one way or the other, rather than cooperate.
WHY CLOSE UP THE HOLE
Many of both Western and Eastern doctors know a good deal about their particular specialty. But most know very little about the other's. This is true of all our expert knowledge, in general, since each discipline requires long-term study so much so that it is highly unlikely we will have time for a second. If we know how to play piano, it doesn't mean we can play drums. If we know how to paint, it doesn't mean we know how to do graphic art. If we know how to work with broken bones, it doesn't mean we know how to do heart surgery.
But when it comes to medicine, we, the people, are whole beings and cannot afford for any holes in our medical treatment, any ego trips by those who treat us or anything less than a whole approach. So, this is the huge reason to close the hole, delete the gap, join hands together and make the DOCTOR TEAM with Eastern and Western doctors equally sharing the responsibility for the health of the patient.
FEAR, AN OLD HABIT

Hopefully, we can place our fears aside so that we can make progress coming together in medicine.
1) SHOWING IGNORANCE TO COLLEAGUES
Many health care providers fear showing ignorance, so they stay away from the very people in the other way of doing medicine who have the very knowledge they are missing. For many, even worse than showing a colleague ignorance would be showing a fellow health care provider from the opposite school how we lack knowledge. And then the patient suffers.
2) ADMITTING IGNORANCE TO SELF
Many health care providers do not want to admit they are ignorant. After so many years of whatever school to get an expert degree, we feel nervous to say to ourselves we are ignorant. So, we hide it and plod on at the patient's expense.
3) BUILDING CREDIBILITY WITH COLLEAGUES
Both Western and Eastern health care providers are led to believe that the other's approach is not real medicine, that one is all pills and the other is all hocus pocus; and that there would be no credible way to work together other than for one to be the boss and the other to be the assistant. This has to do with the schooling of each branch of study.
ACTION STEP
It's time to have mandatory classes for all Eastern and all Western medical students that discuss integration and the value of the union of Western and Eastern work. The classes should include students from both schools of thought.
CONCLUSION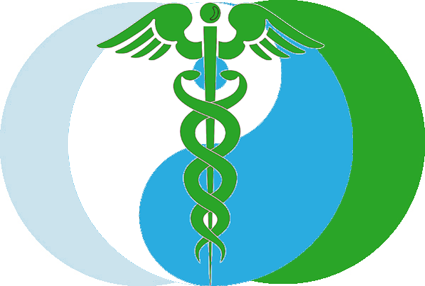 Eastern and Western medicine go together. Why? Because the body is one whole group of systems. One approach isn't better than the other. And, yes, there are times when one way is needed more than the other. But our thinking on the subject is due to habit, which we can replace.
Yes, we need a cardiologist when we are about to die of heart failure. But, for the rest of our lives, before our crisis and after our crisis; we need a set of trained experts to show us the way to live a healthy life. That's why we need the DOCTOR TEAM. For our health and understanding, to save on sickness costs, to develop the best medical system that exists, to lead lives that include a trusted complete WHOLE MEDICINE.


If you wish to share your story, leave it as a comment under an article at http://warriorsofweight.com/issues. or even better, write your own article and put it up on a free wordpress site (https://wordpress.com), or post it on a social media site. Share yourself.
If you need habit help, check out http://warriorsofweight.com/warriorsofweight-consulting.
Know that you can reach out to a fellow human, probably to the person right next to you. If that interaction works out poorly, do it again. It's worth it, since most people are nice and want to connect with you.

FEEDBACK
Please leave a comment below.
Please LIKE us on the website and at
WarriorsOfWeight on Facebook.
You can comment on Twitter @warriorsoweight.
Thanks.

DIANE GOLD, PUBLISHER AND AUTHOR
Diane Gold, Founder of Warriors of Weight, Turning Habits Into Health, has been a mentor in tai chi, kung fu and meditation, has been a music, fitness and stress expert, dedicated mom, studying peaceful conflict resolution, habit replacement and has been certified in plant-based nutrition.
She believes in cooperation and that we can replace old habits with new. She says,
"Even if we were raised to believe that the medical doctor is the queen of the health care providers, we can replace that when we find that the team approach with both Eastern and Western providers as the co-bosses.
"No one knows everything. And everyone can learn. Imagine placing our egos in a box while going into alignment with a Western doctor if we are Eastern and vice versa. When we are finished work, we can grab our egos, unless they are best suited to the box. What if we could provide 3 X the value to our patients? Wouldn't that be worth it not to feel like the queen alone and share the title?
"And, in doing so, we get to take overall good care of each other and ourselves – including loving ourselves and our fellow beings at all costs – because we are all always worth it."

EXERCISE OF THE WEEK:
LOOK FOR A DOCTOR TEAM WHERE BOTH EASTERN DOCTOR AND WESTERN DOCTOR ARE EQUALS AND WORKING TOGETHER. DOES THIS EXIST? ASK AROUND.
EXERCISE OF THE MONTH:
DO TAI CHI ON THIS SATURDAY, APRIL 30 AT 10 AM.
DETAILS HERE.
Leave a Reply
You must be logged in to post a comment.