GURU, MASTER & MENTOR: ARE YOU IN THE HABIT OF VERIFYING THE TITLE?

(ISSUE 76)

By Diane Gold

Are we so in the habit of using the words Guru, Master, Mentor with every teacher who advertises a class on a social media network that the words no longer hold their traditional meaning? Do we wonder what these words mean and how a person gets the title?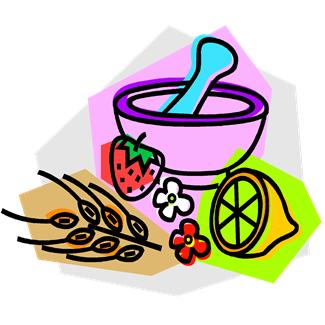 In 2013, these words of distinction are similar to the word, "natural" in the early 1980s. The word "natural," according to the FTC (Federal Trade Commission) is a generic word that misleads and misrepresents. It can refer to anything that is minimally processed and not manufactured. It can be animal, plant and made from a substance that is naturally occurring in the earth such as petroleum. So its original intent is worthless. The words guru, master and mentor seem to be going in the same nebulous or altered direction.
I realized that the words guru, master, mentor had special meanings in the 70s when I started learning meditation from a 30 year master. But, at the time, there were lots of hacks because meditation was then the rage.
It must have been in the 1980s when I was charging $40 to give a one-hour piano lesson. I had been paying $80 for the best teachers on the planet, Norman Gold and Sanford Gold (no direct ancestral relation to me or each other). And THE ever-popular, all-in-one New York music store offered the same duration piano lessons for $12 a pop.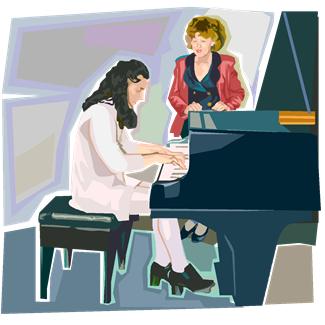 It must have been in the 1980s when I was charging $40 to give a one-hour piano lesson. I had been paying $80 for the best teachers on the planet, Norman Gold and Sanford Gold (no direct ancestral relation to me or each other). And THE ever-popular, all-in-one New York music store offered the same duration piano lessons for $12 a pop.
They had students as teachers. But the idea of "master" musician had already crossed my radar, and I knew these students did not have decades of training in them. I knew I had learned from two masters. Sandy had 50 years training. Norman had 30. That's how it was supposed to be. Right?
I had earned a Bachelors and a Masters in Music, and I had had lessons for over 15 years. Teaching harmony was my forte because Sanford laid out the simplest, most ingenius approach to it; and I was fortunate to have learned it from him, personally. I was a beginning teacher, and that was a supervised part of my lessons.
But there were people out there teaching after having played or having taken lessons for 6 months or a year. (It's not as serious as having surgery done by a medical student, but there should be some public differentiation between teacher and student.)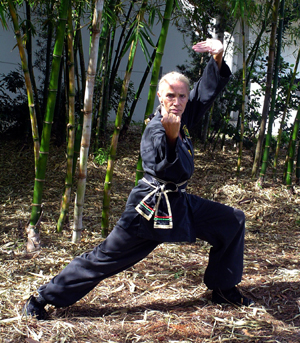 Next, from 1995 to the present, I've been in the martial arts business. And the same thing has happened. Throughout my martial arts career, I have seen people who trained for a year or two or people who trained for three months and won one tournament, open a school and hang a sign that said "Master Smith's Martial Arts." I have also experienced teachers along the way who were called "master" but did not possess the honesty, integrity, knowledge, skills or humanity to hold the title.
Many people whose careers have soared because they were charismatic, good at business, connected to celebrity or just plain well-marketed use the titles. Their seminars or conventions sell out; they teach hybrid versions of their subject, and they are not master teachers. But they use the title, anyway.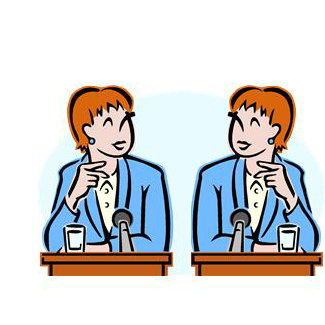 To this day, I have a debate with myself regularly,
"Is it better to have people out there teaching half-baked versions of a subject or is it better to have them withhold that information because their qualification is limited on their subject? Meaning, should we restrict teaching to 20-year veterans who may have mastered their material, or should we marvel at clever entrepreneurs who create education systems for the quick fix, abridged lesson or certificate program? Then there are the good, old honest people who just love their subject and want to pass it along, so they teach it."
I am concluding, more and more, definitely that there is merit to all learning, but the public should have a method of distinction. Much like educational institutions give different degrees for different training, it might be helpful to have some qualification next to the titles of guru, master and mentor, so that the general public can understand the intent.
AN EFFICIENT METHOD OF LABELING
It could be as simple as placing two dates next to a teacher's title, the chronological year studies began and the chronological year teaching began. This would create a transparency that everyone could understand.
Below is a sample of what I mean:
As a martial arts teacher [1986/1996, additionally, 1971-1976], it is my role to provide a peaceful way of resolving issues as well as the physical skills necessary for this to happen and as a personal protection regime should peaceful encounter fail. In doing so, I have to instruct students to call me something. "Teacher" has been the word of choice for the past several years, especially since every internet marketer who makes six figures is deemed a guru.
____
In 2013, with our shrinking world, we have much information at our fingertips, both accurate and inaccurate, much to build consumers rather than for academic knowledge or creative culture. Are there "gurus, masters and mentors" leading classes just because their publicist billed them as such? Of course, but the info may be useful, just the same. Or are these lessons being taught to keep us mediocre? Maybe.
PERSONAL STANDARDS
We each use our own standards to discern the master dilemma. It is easy to parrot knowledge, even easier to regurgitate tiny bits of it. Not so easy to "master" a subject in such a profound way as to interpret it and make it useful in a creative or scientific way.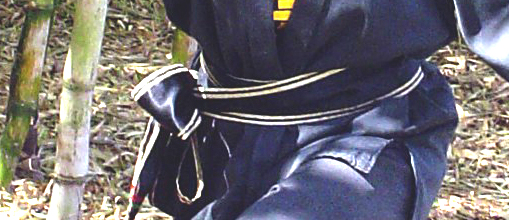 It is not common knowledge that the black belt in martial arts is a symbol of a dedicated student who, if very conscientious, has learned no more than 10% of her subject. All over the world, though, because we can acquire testing fees and sell uniforms to go with new belts, this very fact is rarely emphasized or understood.
The black belt is symbolic of the dirt on the white cotton belt of the Chinese rice farmer whose belt got dirty from years of labor. (The farmer's belt then frays from wear and tear and becomes white again with time, symbolizing that, after the student becomes the master, the master is always and becomes the student.)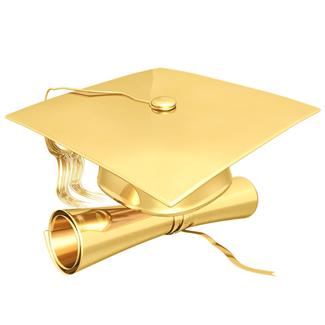 We all have our own method of evaluating mastery. It could seeing a PhD after a name, which is a common academic standard. It signifies study in one particular subject in great depth. Another measure could be to evaluate a teacher by the number of people who gather to listen to the teachings.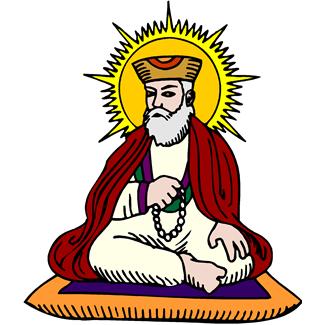 In the 70s when I was following the meditation training of the philosophy, Radha Soami, the leader was named guru. He wore a turban as those in his tribe did before him, and he taught people how to live happily in the world. The word "guru" was not bandied about for every successful seller of wares. He studied the teachings of his teacher and his teacher's teacher and was chosen to be the one disciple upon death of the previous guru. We didn't buy T-shirts, cups or pens.
And then, in that very era, probably due to the Western thirst for knowledge, more gurus popped up, many with T-shirts and uniforms.
CONCLUSION
Should we abandon the words guru, master and mentor from meaning true studiers?
In my opinion, there's no need to feel anger at the overuse. Language is alive, and it changes as we change it. There's no need to delete any words. They have taken on a more casual meaning, but they also maintain their original meanings. Here's what I think.
ACTION STEPS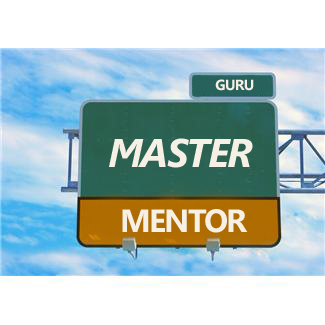 1) When you see the word guru, master, mentor in front of a name; look at the person's biography and check for study time in (years of study) and "teaching since" year. Then evaluate whether it's the old word or the new. If this is information is not plainly spelled out through video, audio or print (or any newer technology); chances are the title is being used the new way.
2) When you see the word guru, master, mentor in front of a name; it's important to evaluate for yourself whether you resonate well with the person. Even if the guru has 50 years, we are all different and have to choose what teaching will work for our own learning mechanisms.
3) When we see the word guru, master, mentor in front of a name; and we discover the title is the new millenium title, we may be quite satisfied with the teachings this person has to offer.
4) Be happy we can choose from whom to learn.
5) Respect the words guru, master and mentor as words as meaningful words whose depth vary.
FEEDBACK
Please leave a comment and LIKE.
DIANE GOLD, AUTHOR
Diane Gold, Founder of Warriors of Weight, Turning Habits Into Health, is a mentor in tai chi, kung fu and meditation, a music, fitness and stress expert, dedicated mom, studying plant-based nutrition.
She has been in learning situations through Sound Yoga and Martial Arts where the words guru and master are used. She says,
"Throughout my training, there are distinctions between the standard teacher and the guru. However, along came internet marketing. This field overused the words drastically, and now, aside from Guru, the rapper, each person with the ability to teach a money making technique online is known as a guru. And many start off their pitch by mentioning the abuse of the word "guru" and that they are not abusing it.
"We are habitual. We tend to trust a title without verifying expertise. Some gurus have studied long and deeply to procure the title they hold. Others made money with a great product, and they are the new gurus. It is our responsibility to discern the difference. To do so, we need to take a peek at credentials, just so we clarify terminology. Someone who can help someone make money is a valuable asset. 20 year veterans who can teach meditation, instruct in martial arts, teach plumbing to junior plumbers and paint a masterpiece that will be shared for centuries are gurus of the rare and olden kind.
"Our habit of trusting must be adjusted to be a habit of verifying. Then we can live with this language of our day. "
3 Responses to "Guru, Master & Mentor: Are You In The Habit Of Verifying The Title?"
Leave a Reply
You must be logged in to post a comment.