HOW TO REPLACE A HABIT (ISSUE 150)

OCTOBER 14, 2014
By Diane Gold
How to replace a habit is an age old idea with lots of answers. Having been trained in the martial arts, I see the answer as martial arts 101: be patient, be focused, be immediate and be consistent.
THE HABIT
The habit cycle I've mentioned often, along with Charles Duhigg, author of The Power Of Habit, Leo Babauta, the author of zenhabits.net, medical doctors and psychologists who clinically study how we are the ways we are and lots of others who know it from the inside out.
Just to review, the habit is the culmination of a repetition of the following: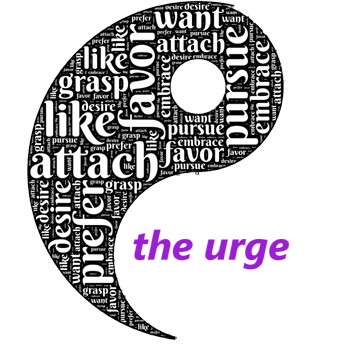 The Urge

The Behavior To Satisfy The Urge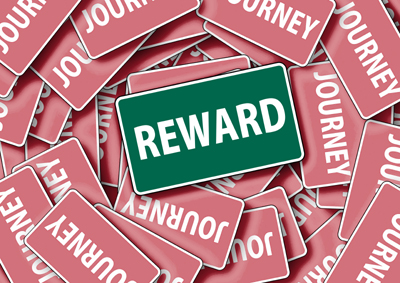 The Reward
THE HARMLESS HABIT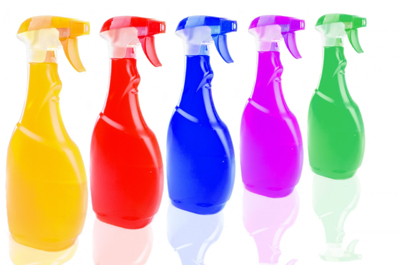 Picture a nice hot summer day at the beach with friends. Someone hands out a pretty, colored spray bottle filled with water to each person. In a playful crowd, it will take little time for someone to get a playful desire (the urge) to depress the lever of the spray bottle (the action) which would result in an expulsion of water on our friends (the reward). On a hot, sunny day, this would be harmless and probably welcome.
If this group goes to the beach all the time and brings spray bottles, they could all develop the habit of seeing who could spray whom first. This is the development of a habit. Because habits remain with us, if this group does not see each other for 20 years, and they finally meet at the beach with spray bottles; it will take them all but 10 seconds to start spraying each other again.
THE UNSUPPORTIVE HABIT
Not all habits are so innocent. Some are toxic and destructive, and we want to replace them. Picture eating too much, deliberately throwing up what we eat, doing drugs and alcohol, biting nails, cutting school, eating junk food and a whole lot more.
If we continue to do any one of these behaviors over and over again, we develop a habit that does not support a responsible and healthy life. Everyone has habits. Some of us are prone to unsupportive ones. Those of us who have these unsupportive habits, very often, have multiple of them. Drugs often go with alcohol, which often goes with gambling which often goes with nurturing dependent relationships which often goes with biting nails, and so on.
THE GOOD NEWS
The fabulous news is that, no matter how many unsupportive habits are lurking around, there is a way to replace them, 1 at a time. And the replacement of 1 may positively affect the desire to act out the others.
If you need habit help, go to http://warriorsofweight.com/warriorsofweight-consulting.
ONE TAI CHI STEP AT A TIME
One of the mistakes we all make, at one time or other, is that we decide to take action to wrench something or many things out of our lives. We actually sit around dreaming about being a different being devoid of the habits that are causing us discomfort.
If I've learned 1 thing from the joys of tai chi and from replacing unsupportive habits, it is that we can succeed by taking 1 step. It's counterproductive to take more than 1 step. I know we multitask by being on the phone while driving the car while texting while having a conversation with our passenger. These actions are actually 1 swift and consecutive behavior at a time. But, adding 1 step, with no rush, is the way.
THE FOCUS
Often times, we focus on removing things from our life. As illustrated with the spray bottle example above, as well as by a myriad of scientific research studies, once we develop a habit, it is ours. It makes little sense to focus on removing it when we can replace it. That does not mean that each habit has to be front and center just because we have developed it. It means if we replace our old behavior that caused the unsupportive habit with a new behavior that supports us, we will replace our habit with a new one. Yay!
So, we focus on some new behavior, only 1, repeating this 1 behavior over and over again until this behavior is our new habit.
THE TIMING
What's so fascinating about habits is that, to replace them, we have between 5 and 15 seconds to act. Any longer than that and we will go back to our old behavior. If we are thinking about elaborate schemes to get rid of our habit or 5 step techniques to beat the habit; we will, unfortunately be stuck in the recidivism loop. Even 2 steps splits the attention. That's why it's 1 step to replace a habit Timing Is Everything
But, as we say, timing is everything.
CONCLUSION
How to replace a habit is as simple as 1-2-3, in principle. I know it can feel impossible. That feeling is just a feeling. As we say in kung fu class, when we put you on your knuckles in push-up position and ask you to hang out there, with appropriate form,
"It's only pain."
This is another way of teaching us to take 1 action step. If we choose to look at the pain associated with the action, our concentration may falter. If we focus on taking the 1 step only, that is, for the knuckle push up, checking each part of the body while maintaining the flat back position with tight fists, flat knuckles, elbows bent, arms no wider than shoulders, heels together, toes apart; we will succeed. When we act with the pain on the side, we will complete the exercise. If the pain becomes the focus, we have lost our direction.
The same with the new action to replace our habit. If we concentrate on the pain of leaving our old behavior, it is likely we will not do our new behavior. The pain to replace a destructive habit will be there. All we have to do is do our 1 new behavior, our 1 step. Bam! Then, we do our 1 new behavior again. And again and again until it becomes the habit of choice.
The pain will get less. When? In how long? The answer to that is "when it does." That is not important. What is important is replacing that habit.
Onward, warriors. We are stronger than we think!
ACTION STEPS
1) Know that you will feel pain, and that that is OK and normal.
2) Know that the pain will not stop you, even though it feels excruciating.
3) Know that the mind will make you look at the pain.
4) Remember to laugh that the mind is making you look at the pain.
5) Remember that we have all gone through it, and many of us continue you to go through it daily for the sake of continuing our habit replacement.
6) Remember, you can ask for help from someone who has done it at
http://warriorsofweight.com/warriorsofweight-consulting/

If you wish to share your story, please hit reply in your email program to be contacted.

FEEDBACK
We value your feedback very much.
Please leave a comment below.
Please LIKE us on the website at:
http://on.fb.me/1cR3wVW
and on Facebook at:
http://facebook.com/warriorsofweight.
You can also follow us on Twitter @warriorsoweight.
Thanks.

DIANE GOLD, PUBLISHER AND AUTHOR
Diane Gold, Founder of Warriors of Weight, Turning Habits Into Health, is a mentor in tai chi, kung fu and meditation, a music, fitness and stress expert, dedicated mom, studying plant-based nutrition, peaceful conflict resolution and habit replacement.
She believes we can replace a habit with a directed mind. She says,
"One of the biggest reasons to teach meditation and tai chi at an early age is so that we learn to focus on what we are doing as opposed to focusing on our feelings, the weather, the past, the future.
"In order to change a habit, we need the ability to act without thought. If we haven't had focus training, this is a hard command.
"From wherever we are at this point in our lives, we can focus on 1 step, bypassing our feelings. The only thing we need to do is take the 1 step. I'm not saying it's easy. I'm saying we can do it if we just do it.
"I have faith in you and me. I have done it. You can do it.
"Finally, let us all take good care of ourselves because we are so worth it!"

Leave a Reply
You must be logged in to post a comment.