LEARNING HOW TO LEARN: OUR BIGGEST MISTAKE (ISSUE 169) MARCH 10, 2015
By Diane Gold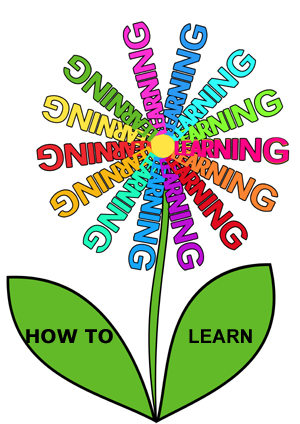 I can't stress enough the importance of learning how to learn and how important it is to teach this from the start. Whether we are raised through education at home or by going to public or private school, one thing stands out: we each see through a different set of eyes. And our biggest mistake is not making first learners aware so they can decide for themselves the bias of their lessons. Learning How To Learn
LESSON ONE: THE PROCESS OF LEARNING
When we teach young people or mature folks for the first time, we sometimes throw information at them without orienting them to the process of learning. This process includes understanding how learning works. As first time learners, we trust everything we are given, unless we are taught to look at the educational provider. It is crucial that each elementary teacher ingrain in each student the idea that everyone, including teachers, judges, parents and ourselves, sees with new eyes. We give information with the color of what we believe to be correct and true. And, it's hard to teach this because we want first learners to trust us.
The process of learning I refer to is the understanding that not every bit of what we are taught is correct, honest and offered with benevolence. Sometimes, teachers, judges, parents want us to think a certain way, so we teach the subject as if there is only one set of information possible. Most of us reach full adulthood before we understand the dangers of blind faith.
LESSON TWO: BLIND FAITH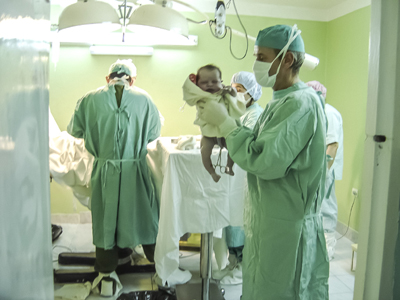 I am the first one to have blind faith and that most of us are good, nurturing and positive. The faith I would blindly follow, though is the understanding that we are all human, and humans, sometimes, without even knowing it, have internal agendas. When we are just born, we have not been influenced enough to be deceitful. After that, we can trust that the human spirit can be fickle. We can be blindly faithful in knowing that we all do our best to pass on the lesson, although doing our best usually includes our being influenced by how we have chosen to perceive the world.
LESSON THREE: LEARNING HOW TO LEARN AND RELEARNING HOW TO LEARN BY CHOOSING AND SORTING OUT THE PUREST INFORMATION
The very purpose of martial arts training is to learn how to learn. It is usually appropriate to say relearn how to learn because the sad truth is most of us have to figure this out after we are grown, never having been exposed to this process of learning by most teachers' being more concerned with disseminating their version of material than with the process of how to look at learning. We can use this martial arts systematic approach when learning everything.
So, the first thing we say in the martial classroom is,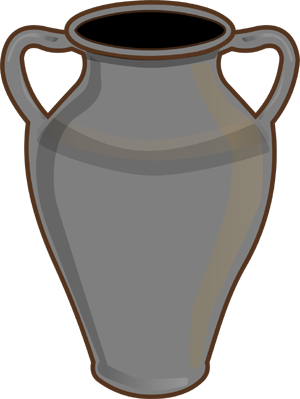 "Become empty. Place any preconceived notions, movements, feelings outside the door."
This is done so that the student begins the lesson with as little coloration or influence from knowledge we already have or think we have. Executing this directive allows us to remove some of the bias that may arise from old information. And, herein is the crux of learning (or relearning) how to learn.
AN EXAMPLE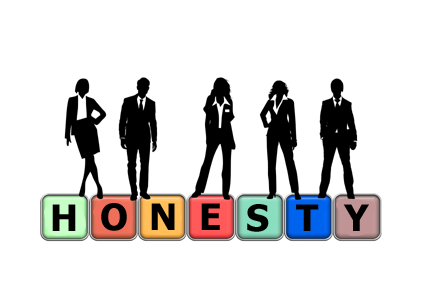 Let's say we are going to hear a panel on whether it's a good idea to genetically modify foods. As at any debate, we would hope to have all views present. In this case, the head speaker is the director of genetically modified foods industry, one panelist is in that person's pocket and the third panelist is known not to speak out about GMOs.
The listeners of this panel would think that, if this panel is at a large convention that is known for being socially conscious, all sides would be represented. If we are learning about GMOs for the first time, whatever is said on that panel would sway our understanding. And there will never be a sign saying,
"This panel does not represent all sides of this discussion."
If we understand the process of learning as part of our repertoire, we will be informed, not manipulated because we will consider the bias that is built into the discussion.
EXAMPLE 2
Another example occurs when the teacher asks the students to close their eyes as they are standing on a boardwalk, low to the sand. S/he then removes two wooden boards right in front of them, which means, if they step forward, will land them on their butts in the sand. Because the students' eyes are closed, they cannot see this board removal. The teacher then says that, for this exercise, the words "move forward" will represent the concept "stay still."
The teacher then says,
"Move forward."
All the students stay still, remembering the phrase "move forward" as meaning "stay still," except one. This one student was busy daydreaming during the initial "move forward" instruction, and he loses his footing and lands in the sand.
Straying from focus, being distracted has caused this one student to falter.
CONCLUDING ACTION STEP RECIPE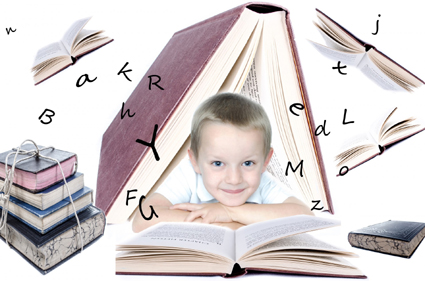 In order to work this idea of emptying ourselves so that we can fill ourselves with knowledge, a basic learning how to learn principal; we must come up with some trust system by which we live. The one I live by is that we blindly believe that we all do our best, but we are not perfect and show understanding when someone else is not or when we, ourselves, are not.
Here is what I believe is a great recipe for learning how to learn or relearning how to learn:
BE TOLERANT.
BE FORGIVING AND LOVING.
TRUST IN HUMAN GOODNESS BUT KNOW WE ARE INFLUENCED EASILY.
BE DILIGENT ABOUT REALIZING BIAS.
BE ACTIVE IN TEACHING STUDENTS TO KNOW THEIR MENTORS.


If you wish to share your story, please hit reply in your email program to be contacted.
If you need habit help, go to warriorsofweight-consulting.

FEEDBACK
We value your feedback very much.
Please leave a comment below.
Please LIKE us on the website and at
WarriorsOfWeight on Facebook.
You can also follow us on Twitter @warriorsoweight.
Thanks.

DIANE GOLD, PUBLISHER AND AUTHOR
Diane Gold, Founder of Warriors of Weight, Turning Habits Into Health, is a mentor in tai chi, kung fu and meditation, a music, fitness and stress expert, dedicated mom, studying peaceful conflict resolution and habit replacement, certified in Whole-Foods Plant-Based Nutrition.
She believes that the most important thing we can learn is that we all look from our own eyes, and we are taught by people who are looking through their eyes. She says,
"It's hugely important for first learners to realize that can trust people to be human. We will all tell our own story. And, though it's paramount that children trust teachers, we have to find a way to teach them about their own view and the joy of questioning ours.
"Our goal is not to repress but to make thriving, thinking, creating scientists and social scientists. So, it should be our pleasure to spell out the art of learning how to learn. It also should be our thrill to be part of the art of relearning how to learn.
"In the meantime, let us all take good care of ourselves, because we are so worth it!"

Leave a Reply
You must be logged in to post a comment.