MAKING A DIFFERENCE

(ISSUE 160)

JANUARY 6, 2015
By Diane Gold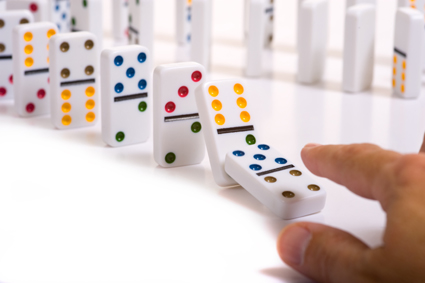 Making a difference is certainly subjective. There's no disputing, though, that every move we make changes something. While one person might plant spices to get personal produce, someone else might be a mentor in a literacy program and another someone else might create a way to keep food stored more efficiently. Yet another person might be the clerk in a grocery store or someone's car washer.
Everyone makes a difference. We each define how we will make that difference during the time that we have on this earth.
Here's my list for 2015. I know that if I say it out loud to all of you, not only will I be transparent and committed out loud, but all of you will help me achieve these things on which I am working. And I always say pick one target, focus, goal. These are all part of the same goal, which is to educate on what we eat, deplete and wear to motivate replacement of old habits.
1) INCREASING FOOD LABELING AWARENESS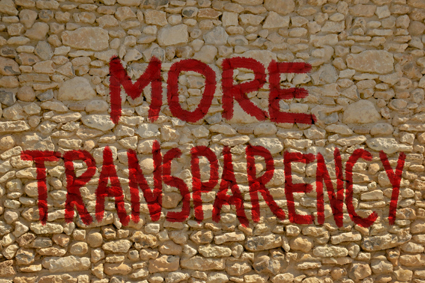 Food labeling is big, because, in order to notice what we eat, we have to know what's in and on our food. And, our regulating agency, the Food & Drug Administration, has a slow and archaic way of labeling so that most of us don't know what's in and on our food. The chemical name for an ingredient doesn't tell us if it is derived from animal, plant, microbe or a synthetic substance, and, wax coatings on produce don't have a requirement to be as specific as I would like.
My way of making a difference with regard to food labeling is to continue calling retailers, wholesalers, produce finishers and the FDA to talk about better labeling. I will also call my senator and chat.
2) USING FABRIC FROM SOURCES THAT ARE SUSTAINABLE
Recently, after interviewing my friend, Danielle, I realized that I have not been conscious of the sources of my clothing. I always buy cotton day-to-day clothes because I want the fabric to be porous, which, I know, is good for my skin. I just learned that most cotton is genetically modified. Oy! So, my goal is to buy fabrics that are organic cotton or bamboo or hemp which grow back quickly. I'll look around for good sources and spread the word.
3) SPREADING THE WORD ABOUT WHAT WE ARE DEPLETING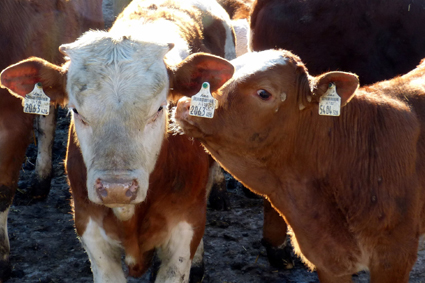 One of the most important things to me is to make certain people realize that every time we make a choice, we effect something. This includes the space in which we live, the air we breathe, the water we need, our forests and jungles and the other creatures with whom we share the planet. When we farm animals, we are using their lives at our whim. Plus, if all we care about is human advantage, animal agriculture depletes more resources than anything else. So we are not protecting our own interests.
It's our responsibility to make better choices and more knowledge driven choices.
BONUS) COMPILING A LIST OF COMPANIES THAT ARE RUNNING SUSTAINABLY AND WHOSE PROFIT IS MADE THROUGH THE SALE OF SUSTAINABLE PRODUCTS AND SERVICES
This compilation is very important to me. I am not looking to list every company, individually, although that would be great. I want to make a list of, at least, one company in each category, so that we, the people, can start to use these companies and to see that it's possible to make a difference through our buying, the type of educations we choose and our eating choices.
HELP ME BY SENDING ME THE NAMES OF ANY ORGANIZATIONS OF PRODUCTS AND SERVICES YOU KNOW THAT FIT INTO THIS CATEGORY. AND, IF YOU KNOW ANYONE WHO RUN OR WORKS AT ONE OF THESE ORGS,
PLEASE CONNECT US.
CONCLUSION

We all are making a difference every day with everything we do. Let's make a concerted effort to shape the differences we make so that we:
(ACTION STEPS)
restore rainforests
clean up polluted lakes
provide sustainable food for all people
create a food production system where health & environment trump profit
actively pursue human rights
arrange health care for all people, regardless of their financial standing
provide for the elderly to live in dignity, regardless of income
use all our waste materials to produce new goods like shoes and fuel
compost and recycle daily (and have mandatory laws like San Francisco does)
require tai chi, meditation, kung fu and conflict resolution training in school systems beginning at age 5 to cause peaceful social behavior throughout life
require every school through high school to have music, art, physical education programs to advance creativity and sensitivity
cause a criminal justice system to evolve that is not based on revenge
purchase responsibly
run corporations, societies and universities with safe and healthy delivery of all goods, services and their production where providing for society trumps profit motive (with each entity generating healthy profits)
clean up after our sisters and brothers, even if we get no financial gain
___
Finally, some of us think it's a joke that we don't recycle, that we eat without concern for animal welfare or our own health, that we collect toys that are not sustainable. Thinking we are cool or have the right is not cool and not a joke. Each of our actions matters. We, not only, are involved in making a difference; we always make a difference. Let's bow to the mistakes we have made through our education, industry and technology, and let's adjust our mind set in light of our knowledge as of January 1, 2015 to be conscious of making a difference in a way we admire.
I wish us all love. https://www.youtube.com/watch?v=4GGRjxSJF4M.

If you wish to share your story, please hit reply in your email program to be contacted.
If you need habit help, go to warriorsofweight-consulting.

FEEDBACK
We value your feedback very much.
Please leave a comment below.
Please LIKE us on the website and at
WarriorsOfWeight on Facebook.
You can also follow us on Twitter: @warriorsoweight.
Thanks.

DIANE GOLD, PUBLISHER AND AUTHOR
Diane Gold, Founder of Warriors of Weight, Turning Habits Into Health, is a mentor in tai chi, kung fu and meditation, a music, fitness and stress expert, dedicated mom, studying plant-based nutrition, peaceful conflict resolution and habit replacement.
She is grateful to be writing these words. She says,
"It's true, we are making a difference all the time. How many times a day are we living our truth as we make that difference? HopefulIy, it's many times a day. Hopefully we are making good food choices, using less plastic, using less water, being creative, becoming still daily, forgiving our aggressors, getting educated daily.
"Whether we focus on it or not, we matter. What we do matters. What resources we use matter, including using other creatures, both human and animal, to do it.
"Let's tighten up our ship so that our planet sustains, so that our oceans aren't toxic for our grandkids, so that everyone has health care, hygiene and a decent standard of living. Let's create the luck that we surely have if we have enough freedom and health to read this. Let's act as if all children are our children. Because they are.
"Finally, let us all take good care of ourselves because we are so worth it!"

Leave a Reply
You must be logged in to post a comment.