THE MYTH OF MEDITATION – AND THE MILLION DOLLAR SECRET ~ ISSUE 205 ~ MARCH 15, 2016
By Diane Gold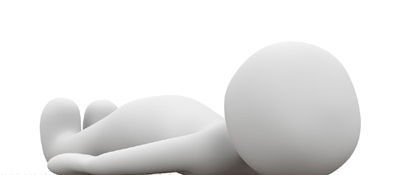 The myth of meditation is the "we can do it" myth. We hear talk about different kinds of meditation as well as unique results from various people. So, what's the myth? Myth Of Meditation
DEFINITIONS
Let's define meditation as taking the time to get the self to a state of chaoslessness. Others call it contemplation, but that is only part of the process which meditation is and, not starting with the clarity to contemplate, does not signify failure. We have to train in any discipline. The act of taking the time to begin is the process of meditation.
The definition of myth is a false idea that is widely held (such as the idea that the heart stops when we sneeze which resulted in our blessing each other because of the danger).
So the myth of meditation is a false idea about taking the time to get peaceful.
THE MYTH
Here is the myth of meditation: that all we need do to do meditation is one of many step-by-step procedures, and, if we do this, we will succeed. The reason I say it is the "we can do it" myth is that teachers tell meditators they can do it and give them a method. The glitch in that system is that the method prescribed often lacks a crucial element.
Yes, it's a given that if we take time out to sit in a corner, listen to quiet music while lying on a couch, smell our favorite fragrance, sit on the beach in quietude, we will be enhancing ourselves at that very time. But, the myth prevails because many how-tos have the same weakness, the inability to lead the meditator to do one action at a time.
________________________________________________________

This article is dedicated to Sassy, a gentle spirit of a dog for whom I was given the privilege of part-time guardian. We miss you, Sassy Machine. Shout out to her human parents for bravely living the lesson that we must put the good of our honorable animals ahead of our own desires to keep them with us when it is time for them to go.
________________________________________________________
THE WANDERING MIND
What we remember when we are coming up with methods on how to meditate is that we are looking for the monk mind, the focused mind. What we forget is that it is our mind's job to grab stimuli and explore, unless we train it otherwise. Therefore, to start, most of us will get distracted by every external thing. That includes being distracted by the very things that are part of our given how-to for the purpose of quieting the mind, like listening to temple music, saying a mantra (repeating a word over and over in the mind), picturing a color or image, all while we are breathing to sustain ourselves and get the self to a state of chaoslessness.
MINIMIZING THE CHAOS
So, we need some technique that immediately eliminates stimuli. That means the joy of learning something new, hearing a new sound, smelling a new smell, feeling a new feeling, seeing a new sight, tasting a new taste must be replaced with a technique that eliminates these things so that the hungry mind learns another way. Here's something that might help.
ACTION STEPS - THE BASIC COURSE CORRECTION FOR ANY MEDITATION METHOD
1) Know that if you are doing anything other than watching your breathing, you are doing more than one thing at a time.
Here's a cut and dry way of looking at doing one thing at a time: take the example that, while standing with no other supports, we cannot lift both legs at the same time without falling. We know that if we are standing on our L leg with the R knee raised high, we cannot lift the L leg off the standing surface because the L leg must remain as support. We know this because the body would react by falling if we did. Similar in concept is the example of breathing and doing some other meditate-y thing like saying a mantra. We actually cannot do breathing and something else and be attentive to both. Because we don't fall down from breathing and doing something else, we don't notice that we are splitting our attention in two. Many well-meaning meditation guides do not notice it either and build failure into their step-by-step how-tos. When our minds start wandering, we wonder what is wrong with us. The answer is: nothing; the method may need adjustment.
Can you ask your how-to mentor about this? Once you accept someone as your leader of how-to meditation technology, until you have done the step-by-step technique 1000 or more times, no matter what your question, you are not qualified to understand the answer. This is not because the teacher is grand, and you are not. It's because it takes experiential training to have a framework from which to hear and understand what you are asking. Just keep in mind that the method may include splitting your attention, the opposite of the goal. If the teacher knows, the teacher may have some other opportunity in mind. If the teacher does not know, the method may be unworthy. Hard to know, since it takes 20 years to understand the ways of a teacher.
2) Know that doing any how-to method you trust will give you wonderful benefits, so begin now. If you are taking this time to do a meditation how-to, you are certainly not robbing a bank or selling your watch to buy crack. This is good. If you are taking this special time for meditation, you are quieting the mind in some way by the nature of your preparing and beginning. And you may work through any flaw in the how-to system as a result.
CONCLUSION AND MILLION DOLLAR SECRET
The myth of meditation exists because people do not talk about meditation as a process. They talk as if monkhood or pure concentration will arrive immediately. It could, but it most likely will require long term study and work to achieve such a state. And we prefer to talk about special spiritual music, special places in which to meditate or images as tools. And we rarely talk about the glitch in the method, because we don't realize it or we are too busy.
To simplify things and the fastest way to dispel the myth of meditation along with getting some bang for your hard-earned buck (meditation work) is to focus on the air as it enters and leaves your body.

As you take a slow breath in, watch the air as it floats up to the top of the head, then down to the groin. As you slowly breathe out, watch the air as it goes up the body and comes out the front of the head.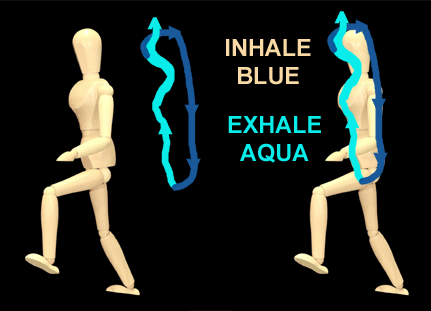 If you wish to share your story, leave it as a comment under an article at http://warriorsofweight.com/issues or even better, write your own article and put it up on a free wordpress site (https://wordpress.com), or post it on a social media site. Share yourself.
If you need habit help, check out warriorsofweight.com/consulting.
Know that you can reach out to a fellow human, probably to the person right next to you. If that interaction works out poorly, do it again. It's worth it, since most people are nice and want to connect with you.

FEEDBACK
Please leave a comment below.
Please LIKE us on the website and at
WarriorsOfWeight on Facebook.
You can comment on Twitter @warriorsoweight.
Thanks.

DIANE GOLD, PUBLISHER AND AUTHOR
Diane Gold, Founder of Warriors of Weight, Turning Habits Into Health, has been a mentor in tai chi, kung fu and meditation, has been a music, fitness and stress expert, dedicated mom, studying peaceful conflict resolution, habit replacement and has been certified in plant-based nutrition.
She believes it's important to share the truth. She says,
"What I mean by the truth is something that occurs the same way over and over again. So, with meditation, when I have watched all sorts of methods be too complex for people, I am choosing to come forward and simplify what is being said. Let's have a success experience right away. It will not be the success of trance-ing out because we have become enlightened masters in a moment (although it could go that way). For most of us, it will be the success of beginning a journey where each time we take the time to jump into the meditation process, we know it is a process and this knowledge is a joy. We become more and more relaxed and more and more comfortable with whatever we are doing, knowing that the doing is the goal.
"Take a chance, watch your breath, and have a nice day. What could go wrong? If you don't like it, you can choose not to do it. But there should be something glorious in every day. It just could be the meditation process.
"Please write and tell me your story, especially about meditation. I will drink it up, if you do.
"Finally, let's take overall good care of ourselves – including loving ourselves and our fellow beings at all costs – because we are always worth it."

EXERCISE OF THE WEEK:
STANDING, SITTING OR LYING DOWN, ALONE IN A BATHROOM OR OTHER PRIVATE PLACE, CLOSE YOUR EYES AND, SLOWLY, BREATHE IN AND, SLOWLY, BREATHE OUT. OPEN YOUR EYES. DO THIS ONCE. IF YOU LIKE IT, DO IT ONCE A DAY FOR A WEEK. IF YOU LIKE IT, CONTINUE.
Leave a Reply
You must be logged in to post a comment.