RECOGNIZING 9 EARLY WARNING SIGNS OF DEPRESSION

(ISSUE 144)

SEPTEMBER 2, 2014
By Diane Gold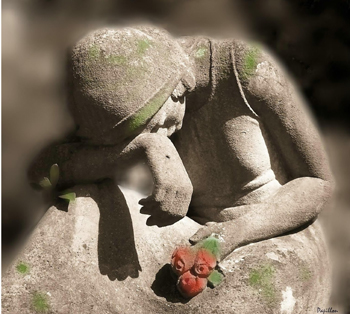 Recognizing 9 early warning signs of depression may sound like a thoughtless, insensitive question, uttered by someone who does not understand or is not experiencing depression. Let's just say immediately that it takes extreme courage and focus to see ourselves, in general, and to see what is happening to us, in specific, while it is happening.
The reason it is monumentally difficult to see early signs of depression is because the small changes in our behavior that started out as subtle itches and repetitions of certain behaviors over and over again are now normal every day events. Once behaviors become habitual, meaning they are second nature, it takes pure focus and understanding to see and the will power of a saint (which we all have) to do something to replace it.
THE HABIT CYCLE
When we get a cue or urge, it triggers a behavior. When we execute the behavior, this leads to some sort of comfort or reward, negative or positive. When we repeat this cycle over and over, we develop a habit, which gets more ingrained with time.
According to Deepak Chopra, MD and spiritual author,
"Once it [a behavior] turns into a habit, depressed people no longer need an outside trigger."
What this means is that, when depressed, we don't have to have an outside event like a car accident, a bad mark on our exam or a relationship breakup to trigger behavior that makes us depressed. We are already there. And this reality is not exclusive to depression.
PERSPECTIVE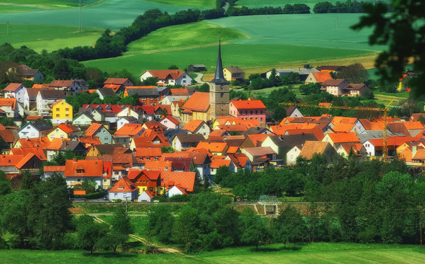 When we are in a depression, we are not looking at it because we are busy experiencing it. We can think of living in a valley (a depression in the land) in much the same way. We are not looking at our lives from the perspective of mountain dwellers since we don't live in the upland. Our perspective is from the point where we are, living in the lowlands, the valley.
When it comes to living with depression, people who have experienced it know how it feels. And, in most cases, depression did not appear immediately. And that's what this article is about: noticing the ever so small changes that contribute on a daily basis to what results as depression.
So, I ask each of us to be diligent. Many of us will say,
"Oh, I am fine. I could never have such a problem,"
or
"Don't worry. My friend is fine. She's just going through something right now."
The truth is we are all capable of great sadness. When something happens, we react. Because feelings are subjective, there is no measure for what emotional reaction is right or wrong. The measure comes from whether we can adjust and bounce back and live well.
THE SIGNS
1) SOCIAL WITHDRAWAL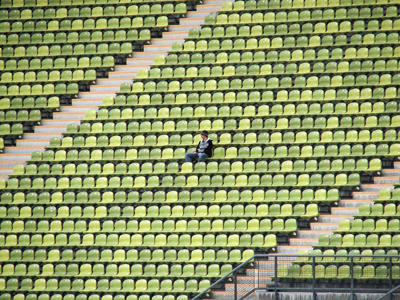 Little by little, we might see that we are spending more time at home, missing a little work here and there, having difficulty getting dressed to go out to socialize, going to lonely places. As with all actions, when we repeat them, they become more comfortable to do again. Kind of like tying a shoe or brushing our teeth.
2) NOT LIKING OURSELVES
If we find that we are continually deriding ourselves, blaming ourselves for situations that exist in our minds or in our physical circumstance; it's time to take notice. This could be a sign.
3) FEELING SAD OR HOPELESS ON A REGULAR BASIS
No matter who we are, we can feel sad, hopeless, listless. We may have a billion dollars and be responsible for philanthropy that is responsible for health giving sanitation to a whole country and still be sad. We may be stuck in a CEO or a janitorial position and feel trapped. We may not make ends meet for our family. We may not make ends meet for our family and then find out we have a life threatening disease. We may win the lottery and get depressed over that occurrence. Although we are all connected as sisters and brothers of humanity, we are all affected in different ways.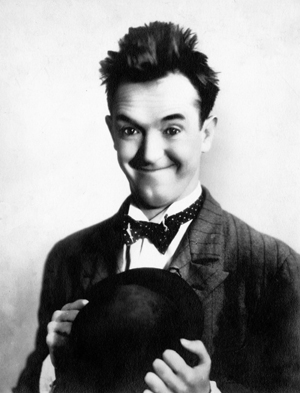 We may be comedians, making everybody laugh – which increases the lifespan of every laugher, and still be sad. It is, after all a great burden, to be the one commissioned to make everyone laugh. Much like the model or the beautiful actor is expected to be as perfect on camera as off, in case a photo is snapped at an off hour; so the comedian is expected to have a 24/7 smile. We may be parents with kids who sometimes hide our feelings so that we don't burden the family with our doom.
It's important to notice whether this is happening and tell someone if it might be, even as a joke over beer. This type of feeling creeps in, most of the time. What was one little bad day may progress gradually until it ends up as far away from where we thought we were in no time at all.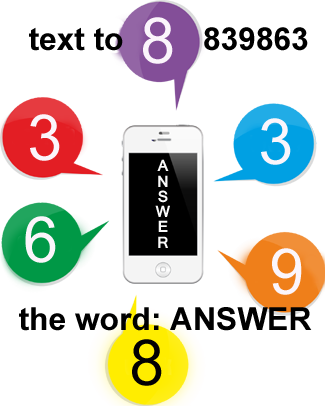 The best
crisis phone

resource I have seen to date for any crisis is to text the word ANSWER to 839863. It's text support that responds almost instantaneously. (This resource will be repeated in action steps.)

4) THROUGH 9) CHANGES IN WEIGHT, EATING, SLEEPING, ENERGY, BATHROOM HABITS

Usually when we are depressed, we feel it. However, it can sneak up by body changes. Our weight, eating, sleeping, energy, bathroom habits may change. These, alone, signal any number of things. Together, with any of the other signs, may be the early warning signs of depression we are referencing.

CONCLUSION

The more we know ourselves, the more we will be able to recognize the early warning signs is a false statement. Noticing has nothing to do with how high we have elevated ourselves. The signs are so subtle that the result may hit us like a ton of bricks.

Think of a one-inch square made up of 72 red squares, kind of like a crossword puzzle. And every day, for the next 72 days, one of those red squares turns light red. All of a sudden, in 72 days, the entire square is light red, and we may not have noticed it. That's the subtle change.
It is the responsibility of all of us to watch out for these signs in our co-workers, our family, our friends. Of course, we can work to see them in ourselves, but we may not want to see them, we may not feel it's important to see them because we aren't going to share them with anyone anyway or we may figure we'll go to sleep today and get back to recognizing tomorrow.
ACTION STEPS
Here are a set of action steps that may be of some help, even if we read them once.
1) TEXTING
Know that you can text a number and get a response: dial ANSWER to 839863. And, if you forget 839863, it's TEXTME.
I am thankful this exists and can service anyone with a cell phone in the United States, free of charge.
2) BEING WATCHFUL FOR OTHERS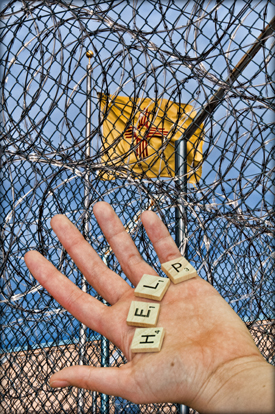 Since most of us will not reach out when we are in dire straits, because we are too depressed to do so, decide to be on the lookout on behalf of others. All of us have the responsibility.
3) RATE YOUR HAPPINESS LEVEL COMPARED WITH THE WEEK BEFORE -1 TO 10
Even if it's through a social media site on which you really don't know anyone personally, express how you feel on a scale of 1 to 10, once a week. If you don't use computers or phones, give yourself a rating and tell it to someone. This is a protective layer so that if the number keeps dropping in your own mind, you will know something is up.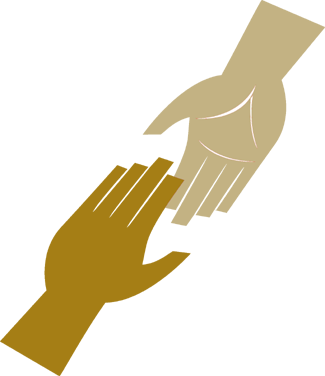 4) RUN TO THE LOCAL STORE OR CAFE TO HAVE HUMAN CONTACT
Being around others, just having human contact, can change our perspective drastically. It can help us start to heal, or it can put us into a tailspin, depending how close we are to that tailspin. More times than not, having 1 or 2 words with a stranger can help us cope.
5) CALL THE LIBRARY
If you really have no one with whom to converse, and you are determined not to go out; call the local library. This seems silly, but talking about a book gets you out of yourself and connecting with a person. This double connection may lead to stepping out in public.
___
This article is dedicated to anyone who suffers from or who has suffered from depression, including Robin Williams. It's also dedicated to my late ex-, Jaren Levitt, who is in my heart, whom, some said, Robin looked like.
Let us be our sisters' and brothers' keepers as well as our own.

If you wish to share your story, please hit reply in your email program to be contacted.

FEEDBACK
We value your feedback very much.
Please leave a comment below.
Please LIKE us on the website and at
WarriorsOfWeight on Facebook.
You can also follow us on Twitter: @warriorsoweight.
Thanks.

DIANE GOLD, PUBLISHER AND AUTHOR
Diane Gold, Founder of Warriors of Weight, Turning Habits Into Health, is a mentor in tai chi, kung fu and meditation, a music, fitness and stress expert, dedicated mom, studying plant-based nutrition, peaceful conflict resolution and habit replacement.
She believes we are connected to each other. She believes we are our sister's and brother's keeper. And that it is not righteous to leave them to suffer. She says,
"Depression is subtle, and we may not know it's creeping in. But, our family might see it; if we have any friends or work associates, they might see it.
"It's hard to catch it ourselves until it is a full blown depression. But, once it shows up, whether someone told us about it or we are able to see it,; one immediate step can make a difference. I know this sounds callous, but, if we take one of the suggested action steps immediately, we might be able to pull ourselves up.
"If we are in despair and we don't have the ability to move, hopefully someone else can see it, can guide us or keep an eye out for us. We are not alone. We are part of an entire world. It is true, even if it hurts to think it.
"In our movements throughout our day, maybe we can be a bit more observant. It could save someone else, or we might even save ourselves.
"Finally, let us all take good care of ourselves because we are worth it, even if we don't feel it!"

Leave a Reply
You must be logged in to post a comment.