REVELATIONS OF A WEIGHT WARRIOR, TRISH CARR: A TESTIMONY FOR MOMS AND DAUGHTERS-PART III (Issue 35B)
by Diane Gold
We are back with Part III from the interview with Trish Carr and her weight story. We open here talking about making an exception to the diet on Sunday and the cravings it causes.
We left off with Trish talking about the munchies she makes for good eating all week. She begins a conversation about the cycle sugar starts.
URGES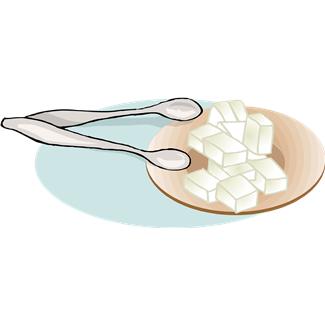 Trish
It's the sugar. The sugar is really poison. Even on Sundays, when I choose to eat something that has refined sugar in it, I know it's going to cause me to have cravings.
Diane
Well, that's the thing. What I don't get personally, I can't just have one thing for one day. I am not that kind of addictive personality.
If I have something on Sunday, I will want to have it on Monday.
Trish
Right.
Diane
And I will want to have it double on Tuesday.
Trish
Yeah, absolutely.
Diane
And that's how it will go. So, for me, I would usually prefer not to have it at all. And that's fine. I'm good with that.
For me, it's not usually food.
Diane Narrative
This comment is my testament to the fact that I have throughout life, had many urges. Food was not usually one of them but it tempts me now. Any urge, though, creates the same process in my body and requires the same control as for any other substance. I have even felt addictive feelings for a significant other.
Diane
Even though I'm slender, I could be unslender in a pinch. Sometimes, I'll bring something home which might be sweet. And I know, well, I did that today, And, oh, well guess what? I brought the same thing home two day after that. And two days after that. And then, I'll just not do it for a year. I absolutely have to control that very carefully.
Diane Narrative
Or I could be sucking up excess fats and oils in a heartbeat.
The urge cycle is rarely talked about. In many programs, we are encouraged to tell stories about events that have taken place such as,
"I went to the health food store and purchased two pints of coconut milk ice cream. I came home and ate them. I felt sick,"
Instead of being restricted from talking about events and still encouraged to talk about what made us act on an urge like this,
"I was feeling alone since I had no friends. Instead of going to the library group, the full moon celebration, the free dance session in the park, I ate too much coconut milk ice cream and felt sick.
If we spoke more about what led us to act on these behaviors, we might be in a better place.
Now I ask Trish what she would say to people who cannot control the cravings that come after the relaxed Sunday schedule. (And based upon the rate of relapse, most people do not control themselves well for any length of time.)
URGE TIP OF THE YEAR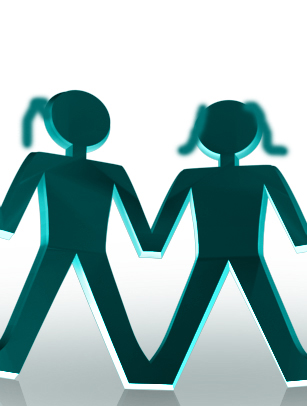 Trish
What I do is when I have something that's going to cause a craving, I will tell someone else to please pay attention that I don't have any more of this, and ask them to call me on it. So, I need an accountability partner.
Diane
Accountability partner is great. Which is why people who want to lose weight, have most of the time, used some type of group weight loss program. It's the accountability. It's also being able to communicate with others about it and the bonding.
HAVING A SUPPORT STRUCTURE
Diane Narrative
Trish talks about enrolling other people in supporting you in being accountable.
Trish
How many times people say I'm going to …lose weight? But as soon as you say it to another person, it raises your level of accountability.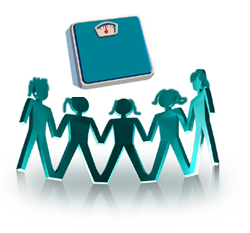 Diane Narrative
There is an interesting article, from 2004, by Charlotte Huff. It's called "Teaming Up To Drop Pounds." She references a study that shows that participants who enrolled in a program with friends had higher rate of successfully keeping the weight off after six months than those who enrolled alone.
SUPPORT COMMUNITY FOR DAUGHTERS
Trish
One of those people is your mom. But the mom's got to come from 'I love you,' I care about you,' 'I see you greater than you see yourself.'
Diane
That is fantastic. I love that one.
Diane Narrative
I ask Trish about what she would suggest for warriors of weight whose families bring the wrong food into the house.
Trish
For me, it's about having a conversation with the other person.
Diane Narrative
When it's the daughter who needs a special food plan and the adults are not helping, it is very difficult. Listen to the other things that Trish mentions that will definitely help.
IT'S THE MIND
Trish
There are lots of things that I did.
1)    I journaled every day what I ate.
2)    I start the day with, 'This is how I plan my day to go.'
3)    I set my intention for the day.
It's not just the food. Let's be clear. Food is not the problem. Again, my mind is the problem.
So, there's a lot of mindset things to do. And … once I do those, … you can put in front of me [some tasty chocolate snack], and I won't want it.
But, if I'm white knuckling it all the time, with 'Oh, I'm craving, craving, craving,' then eventually you're going to give in.
WHAT IF YOU HAVE NO SUPPORT SYSTEM?
Diane
It's very hard for many people who don't have that support system. And the other thing you had said that daughters should use the support system they have in the home which is the mom. What about daughters who don't have a support system because either the mom isn't going to listen or there isn't one.
Trish
Right. And that's where creating your own structure comes in…Every time you want to eat something that's not on your food plan, pick up a pen and paper and write down what you're thinking.
Diane
Absolutely.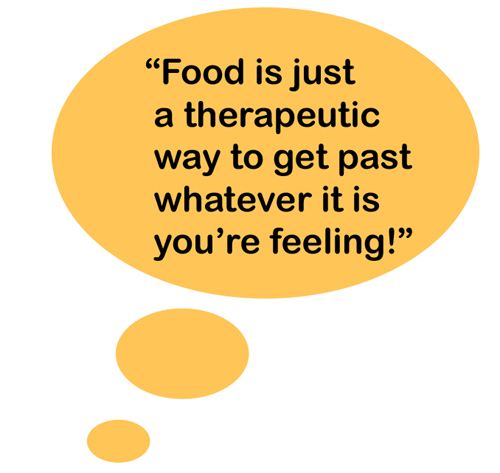 Trish
Why are you having these thoughts? What is really going on? Because food is just a therapeutic way to get past whatever it is you're feeling. Just like drugs are. Food is my drug of choice.
Diane
Um-hmm.
Trish
It's really those mindset things, Diane.You can work with the food and manipulate the food and get to the size you want, but I don't want to be white knuckling it for my whole life.
Diane
Right.
BIG TIPS
DON'T WEIGH IN TOO MUCH
Trish
I also very much kept track of my success. I have a spread sheet that I keep. Once a week, I weighed myself. Didn't do it every day. Big mistake, getting on the scale every day. The greatest demotivator is when you're not losing or you actually go up when you worked very hard.
I also did my measurements so that I could see. When I added exercise on a regular basis, I lost almost a whole size without losing one pound.
Diane
That is how it goes.
Trish
So, if I'm looking at the scale, I'm thinking, 'Oh, wow. Too bad I haven't lost anything. Well, why should I bother working out?'
Diane
Right.
TAKE MEASUREMENTS
Trish
But if I take my measurements, I can see, wow, I'm [one size less than I was].
Diane
Great point.
Trish
The other thing is semantics. We're always losing weight. What's the first thing you do when you lose something?
You look for it. So get rid of that expression.
Diane
Yeah, delete.
Trish
People say, 'I release it.' That's too gentle. This is something that you hate. This is something you do not ever want to see again. So don't be gentle. You get rid of this stuff so that it doesn't come back.
CONCLUSION
Preparing this set of articles was very enjoyable for two reasons:
1) because the interviewing process is such a great way to get to know someone and
2) because the 3-article-set is so chock full of amazing strategies.
We hope you take from the article and use a tip for yourself.  And, if you have a tip or story of your own, we'd love to hear from you.
FEEDBACK
Please leave a comment and LIKE at http://warriorsofweight.com/?p=1121. And, when you're on Facebook, go to http://facebook.com/warriorsofweight and click LIKE. We're working on the page and would appreciate comments.
DIANE GOLD, AUTHOR
Diane Gold, Founder of Warriors of Weight, Moms For Healthy Daughters, is a mentor in tai chi, kung fu and meditation, a music, fitness and stress expert and a dedicated mom.
She is on the look-out for the next story and has a new passion within interviewing: hearing about weight stories and turning interviews into articles so that all can benefit. Diane says,
"If you take any one tip from this set of articles and use it for a 3 days in a row or more, it will bring greater results than you can possibly imagine. Do it!"
---
---
5 Responses to "Revelations Of A Weight Warrior: Trish Carr, A Testimony For Moms And Daughters, Part III"
Leave a Reply
You must be logged in to post a comment.