THE HABIT OF PEACEFUL CONFLICT RESOLUTION

  (ISSUE 122)
By Diane Gold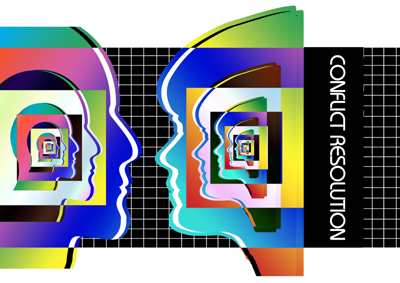 I have been considering the idea of the habit of peaceful conflict resolution and how it affects world peace. This kind of thinking comes from deliberating about the anger and hate that lead us to vengeance, jealousy and greed. I am always examining new ways of conflict resolution and looking at how our reactions to these fight or flight emotions can be tempered.
Are we uncontrollable animals who need revenge to survive, or are we civilized beings who can calmly resolve our differences without annihilating each other if someone steps on our prideful ego in some way? The microcosm, meaning conflict resolution between two individuals, mirrors the macrocosm, meaning conflict resolution, country to country. And vice versa. As we work it out individually, we can work it out globally. As I see it.
This leads us to the "habits vs. instincts" discussion.
THE DIFFERENCE BETWEEN HABITS AND INSTINCTS
I have been searching for the words that define the difference between habits and instincts. Here's a quote from the differencebetween website which had a brilliant and superlatively simple way of putting it,
"Habit is a fixed tendency or pattern of behavior that is often repeated and is acquired by one's own experience or by one's own learning, whereas an instinct tends to be similar in nature to habit, but it is acquired naturally without any formal training, instruction or personal experience."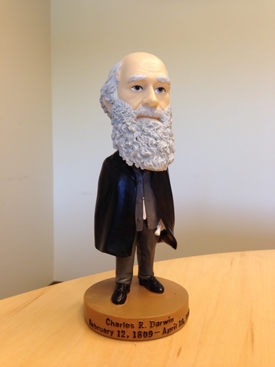 What makes the above quote a great definition is that Charles Darwin alludes to something similar in his Origin of the Species as did his predecessor, Jean-Baptiste Lamarck, 500 years before Darwin. They both arrived at the idea that traits can be passed down generationally even if they are acquired through acquired training of the previous generations. Another way of saying this would be that the offspring of parents who are trained in a certain behavior are born with the behavior and no previous training in the future generations.
For example, if it became necessary for all of us to swim a lot to survive well, we, primates, might, in generations to come, be born with the ability to swim without being taught.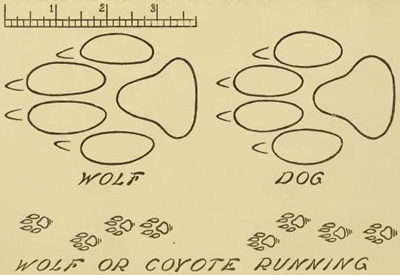 We can look at the domestication of one or two wolf species. The domesticated wolf became the dog, according to James Serpell, professor at University of Pennsylvania's School of Vet Medicine in his 1995 The Domestic Dog. Through teaching the wolf pup of the wild wolf to be calm, gentle and social with humans; the offspring of the tamed wolf pups began to exhibit the gentler traits at birth, without any training.
HABITS AND EVOLUTION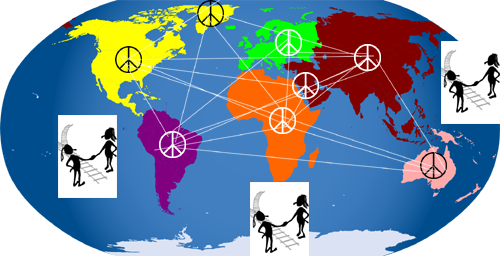 So, the way of our evolution has to do with the training we are given which, if ingrained in us well, can be passed down to our offspring or to their future generations from birth. What could exist is our own domestication, cultivating the habit of peaceful coexistence.
We are no longer savagely beating each other for food, land, shelter. We are civilized society. Unless someone takes our food, land, shelter. Then our survival instinct comes into play, and we become original savages. We create laws to temper our survival instincts. Good. This is civilized. But isn't our penal system based on vengeance and our forgiveness based on remorse?
Example 1: When someone commits, some of us say an eye for an eye.
Example 2: When someone commits a crime and shows no remorse, we want to penalize that person with the maximum sentence. When the same person with the same crime shows remorse, we show leniency, and it is easier for us to feel for this person as a human being and forgive. Those of us who can forgive the non-remorseful who laugh at the pain they have caused have developed inner wisdom. I aspire to that, although I am far, far away.
CULTIVATING THE HABIT OF WORLD PEACE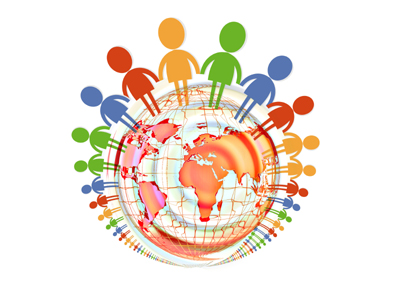 The point here is if we start role playing peaceful solutions to different circumstances when we are young, we will be very experienced at conflict resolution by the time we reach 25 when our voices can help run the world. We will recognize human rights violations and know how to use our voices against them using our peaceful methods. This means we may be interested in letting go of our old ways.
We know that repetition develops a habit. So, if we continually come up with solutions using peaceful methods, we eventually will develop the peace habit. If we then cause peace to happen due to solution-based strategies rather than problem-centric ones, several generations down the line can be born with the peace gene more inherent than ever before.
CONCLUSION
Educating our young is the way to world peace. Changing ourselves is another way, but this may the hardest of all endeavors. The subject of peace must be added to the worldwide curricula, not for one unit in fourth grade, but every day and week of every year through graduation. If we begin the process today to regularly replace our own fight or flight emotions when we are not really in danger of losing our lives, future generations have the chance to be born with more tempered spirits. Instead of keeping our eyes closed, we can see that cultivating the habit of peaceful conflict resolution is our responsibility. We can make an effort to balance ourselves; we can also volunteer to teach the way to do this.
Becoming involved in educating about peace is worth everyone's time. Make some.
ACTION STEPS
1)   NEIGHBOR A TAKES NEIGHBOR B'S LAND
a)   Gather a group of 5 family members, friends or associates.
b)   Agree to do an exercise where none of you will be speak or act disrespectfully or raise her voice.
c)   Agree to speak about your emotions during the exercise.
d)   Put names on individual pieces of paper, and put papers in a top hat or bag. Draw two names out without looking to see whose turn it is.
e)   Neighbor A will be the aggressor neighbor, and neighbor B will be the neighbor upon whom aggression is taken.
f)   Neighbor A takes 25% of Neighbor B's land. The town in which they live has given jurisdiction to the individuals to work out their own issues, so there is no town board to intervene. Both Neighbors A & B say their ancestors owned the land.
g)  Neighbor B will come up with one possible peaceful solution to this issue.
2)   NEIGHBOR B TAKES NEIGHBOR A's LAND
Follow all steps a) through g), but reverse roles.
3)   EACH OBSERVER COMMENTS ON THE METHOD USED TO SOLVE THE ISSUE
4)   DO THIS ONCE A WEEK WITH FAMILY AND AT LEAST ONCE A MONTH WITH FRIENDS OR ASSOCIATES.
5)   PASS IT ON TO MORE GROUPS.
___
If you wish to share your story, please hit reply in your email program to be contacted.
___

FEEDBACK
We value your feedback very much.
Please leave  a comment.
Please LIKE us on the website and at WarriorsOfWeight on Facebook.
Please follow us on Twitter @warriorsoweight.
Thanks.

DIANE GOLD, AUTHOR
Diane Gold, Founder of Warriors of Weight, Turning Habits Into Health, is a mentor in tai chi, kung fu and meditation, a music, fitness and stress expert, dedicated mom, studying plant-based nutrition and habit change.
She is concerned with the peace of the world and believes educating youth at an early age holds the key. She says,
"We defend ourselves for no apparent reason other than soothing our egos. And we are encouraged to do so. This behavior perpetuates the war mentality.
"Consider that if we could tame ourselves, we could create world peace. Isn't it worth it to learn peaceful conflict resolution? Isn't it worth it to teach it early?
"It starts with each of us individually. We may even begin our personal journey by teaching the peaceful way to our young ones. Through our teaching, we will learn."