10 HABIT CHANGE MISTAKES EDUCATED PEOPLE MAKE

(ISSUE 113)
By Diane Gold
With regard to habit change, we don't start out by saying,
"It's time to make 10 habit change mistakes. Or 5 or 1. Oh, boy. I'm ready to make those mistakes."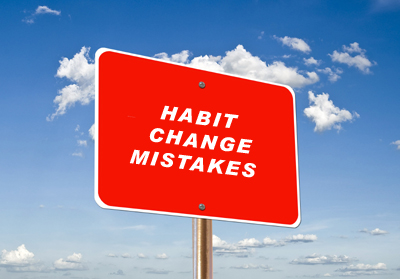 Of course, we don't. We have every intention of carrying out our newly designed plan that we've been considering for some time. We have the motivation, and we know all we have to do is,
"Do it,"
so we're going to start. What goes along with this commencement is an understanding of what goes along with the method we have chosen.
Here are 10 habit change mistakes and the action steps we can take to dissolve them.
With a good foundation, we can stay on our path and avoid these common mistakes.
NOTE TO REMEMBER
Every mistake is an opportunity, no matter who we are. And most times, we would do well to substitute the word opportunity for mistake.
#1 MISTAKE)
Run right out and join a gym challenge.
What's great about this is that action was taken. What stinks is that we didn't prepare our minds for the task ahead. Our path is our path. A gym challenge is a competitive race and, although, infrequently, we can get the ball rolling for our motivation effort, most of the time, looking at the way others train allows us to miss our own rhythm and causes us to fall off the wagon and stop the process.
ACTION STEPS TO AVOID MISTAKE #1
a)   Realize that you are your own person.
b)   Keep your mind on your work. Although we have been taught to judge, taking the time to judge yourself slows you down, is wasteful and is unnecessary.
c)    If you absolutely have to judge or compare, only look at yourself: compare yourself today to yourself tomorrow.
d)   Have a fun time.
#2 MISTAKE)
Start an exercise program doing 3 hours on the first day
When beginning an exercise routine, it is crucial to be consistent, energized and motivated. Tempered training is best, meaning that every day, the same amount of work is accomplished. Or overwork may lead us to walk away from the exercise program.
ACTION STEPS TO AVOID MISTAKE #2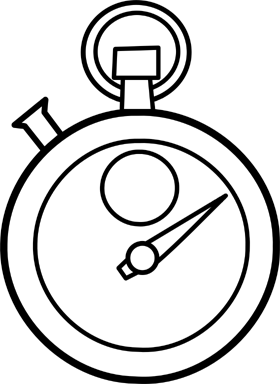 a)   Commit to a specific amount of time to will work daily or every other day for one week, no changes.
b)   After week one, decide to continue for 1 week, 2 weeks or 3 weeks.
c)   Commit to the same amount of time or a new amount of time. Do not pick an amount of time that will strain your mind.
#3 MISTAKE)
Start consuming special weight reduction pharmaceuticals or supplements with the idea that there are no side effects during the regimen and after stopping.
Everything we ingest in our body affects our body and chemistry. Weight loss supplements have the added disadvantage of developing a tolerance in their consumer, requiring an increased dose after a short time. The other hindrance is that when we use an external apparatus to change, we don't make a lasting change in ourselves.
ACTION STEPS TO AVOID MISTAKE #3
a)   Start a 1 daily one minute exercise program. This will motivate further work that will act as a catalyst for a lasting good habit.
b)   Carry out this daily program for at least one week before you take the weight loss supplement. This will give you the best chance not to take it. When we change ourselves, we change ourselves. When something outside us changes us, we have not changed, and our weight loss will not sustain itself.
#4 MISTAKE)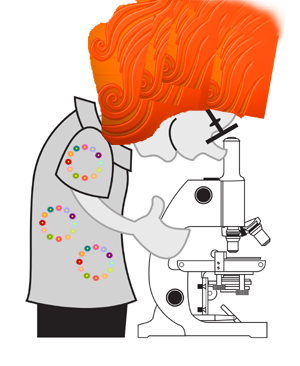 Use a supplement without researching its research and realizing that the referred to research isn't public, is disorganized, was done using inconclusive method, doesn't exist, is too old, was mismanaged, was word of mouth, used evidence-based information based on a control group of 30 people on which all world info is based, was gathered by the manufacturer and publicized in a magazine published by the manufacturer.
(sound like any pharmaceutical products you know where the manufacturers may not own the journals where their trials are published but whose board members play golf and vacation with journal publishers, academicians and government regulators, the last of whom will most certainly ask colleagues in big pharma for a consulting job when s/he has done enough favors for them as a regulator?)
Since supplements are not regulated by the FDA, supplement labels are allowed to say,
"Proven effective by medical science,"
without citing the proof. Hoards of products carry similar labels for the purpose of selling product and having us believe in research that may or may not exist. Data on each ingredient may be secondary information, meaning that the manufacturer got the data from some other company which is not the direct supplier from whom they got the ingredient.
Drugs that are FDA approved have their own flaws. And drugs that may be approved for weight loss for bariatric surgery patients may never have been tested on non-bariatric surgery patients, but doctors prescribe them anyway. This is called off-label prescribing. So, do the research after the FDA, also.
ACTION STEPS TO AVOID MISTAKE #4
a)   Eliminate one food that is not good for you one time a week, and hold off on starting your supplement for one week.
b)   Call customer support at your supplement manufacturer, and ask them to point you to the research on each of their ingredients. They will balk, say hold on, come back and read from a sheet they have been given about allergies. At that point, ask them to reach out to their Research and Development Team to get links to the necessary public information. Be patient. It takes a while.
c)   Look up the side effects of each ingredient in your supplement, and evaluate your risk.
d)   Look at the comments about the supplement online, and see whether any of those come from a researcher. If not, evaluate accordingly, and keep digging.
e)   Repeat a) once every 72 hours until you get an answer. It may take a year, but keep companies accountable by following up persistently.
#5 MISTAKE)
Decide to lose weight and stop eating.
Obviously, we need our nutrients to be well. By eliminating our meals for the sake of weight loss, we are putting our body at risk. Instead,
ACTION STEPS TO AVOID MISTAKE #5
a)   Do 2 stretching exercises, each for 30 seconds before drinking water in b).
b)   Drink one- or two-12 oz . glass(es) of water before eating each of 6 half-size meals a day.
c)   Leave a little bit of each meal on the plate.
#6 MISTAKE)
Decide to lose weight, stop smoking, quit alcohol and drugs, stop gambling all at the same time.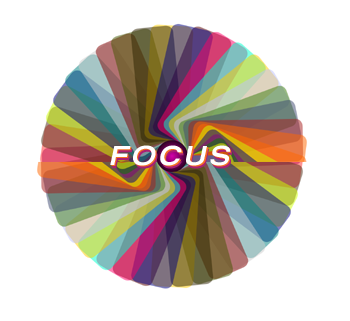 We need one-pointed focus to embark on any strategy. It's hard enough without our giving ourselves scattered mind.
ACTION STEPS TO AVOID MISTAKE #6
Commit to one area for habit change, stick with it for a month or two. Then, look at changing another.
#7 MISTAKE)
Decide to take time off from your work to do everything in 6).
Keeping the regular routine, including work, helps us habit change. Often, we need distraction from thinking about our old reward. Work helps this.
ACTION STEP TO AVOID MISTAKE #7
Don't stop work or your regular routine.  Just begin your strategy.
#8 MISTAKE)
Forget to look at your nutritional intake as a responsible factor for cravings, anger, depression, hyperactivity.
What we put in is what comes out.
ACTION STEPS TO AVOID MISTAKE #8
a)   Do some research on the food that you eat and drink.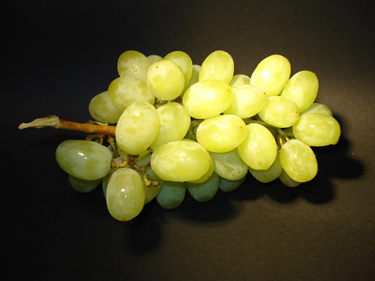 b)   Eliminate some sugar, salt, oil and animal fat every meal.
#9 MISTAKE)
Depend upon a buddy system for doing your habit change without doing personal development.
Buddies are great, but we need to change ourselves along with whatever else we are doing with our buddy. That way, if/when the body system goes away, we will stand on our own with our new habit intact.
ACTION STEPS TO AVOID MISTAKE #9
a)   Do tai chi or some other mind/body work along with your habit change.
b)   Go to your library and help a non-reader read.
#10 MISTAKE)
Not join a mind/body or straight body program because you are waiting until you have lost weight, gained weight, stopped smoking, lost your flab, quit alcohol and drugs, stopped gambling.
Waiting until … is a mistake. Do it now, whatever it is. Put the ego in the closet.
ACTION STEPS TO AVOID MISTAKE #10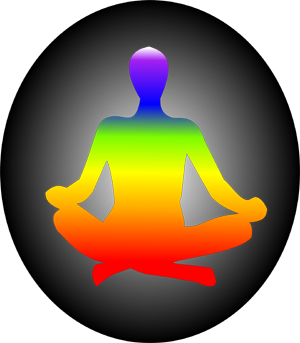 Join a gym, a dance class, meditation session now, even though you don't want people to see the many rolls of fat you have. Waiting means not progressing, so go, go, go today!
CONCLUSION
Look at your special curves that you might want to reduce or your wrinkles you might want to tighten, and say to yourself,
"You look mahvelous!"
And truly mean it. Because you are.
See if any of the 10 habit change mistakes above sound familiar. Use the action steps to avoid them, and plan habit change for life support. We need to be rooted to embark upon habit change that will last. All we have to do is prepare the mind.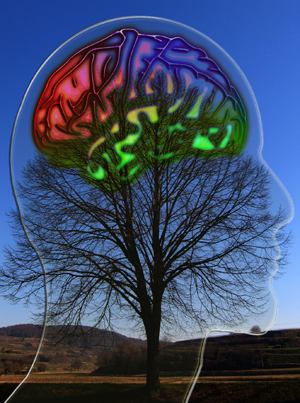 FEEDBACK
We value your feedback very much.
Please leave  a comment.
Please LIKE us on the website and at WarriorsOfWeight on Facebook. Thanks.

DIANE GOLD, AUTHOR
Diane Gold, Founder of Warriors of Weight, Turning Habits Into Health, is a mentor in tai chi, kung fu and meditation, a music, fitness and stress expert, dedicated mom, studying plant-based nutrition and habit change.
She sees the myriad of people who jump into habit change without grounding themselves. She says,
"No matter our education, no matter our common sense; if we don't prepare our minds for our task, we can easily get side tracked. I'm not saying we have to go to an ashram to center ourselves. I am saying we have to settle ourselves in some way before we make a decision that will have lasting results. Otherwise, the decision may be perpetrated by a tornado of feelings and our poorly built foundation may begin to crack.
"All we need do is take a pensive moment. This will help us to avoid most of the 10 habit change mistakes we have covered and maintain the habits that are suitable for our lives."

Leave a Reply
You must be logged in to post a comment.