EDUCATION & PARENTING: HOW TO BUILD GOOD HABITS (ISSUE 78)
By Diane Gold
When our moms (and dads and guardians) enroll us in school, they want us to learn wonderful habits that will help us to flourish and be self-sufficient throughout our lives. This includes learning respectful ways to communicate, confident approaches to problem solving, creative efforts to develop our talents and interests, what it means to be ethical, charitable behavior to serve others in need and study habits that lead us to contribute.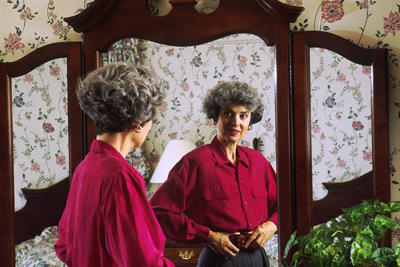 When our children come home cursing, speak hurtfully about others, prefer greed to sharing, tell half truths instead of trusting us, and don't consider that knowledge is freedom; we had better look in the mirror and do something now.
LANGUAGE
The language we use in the home is the example our children hear. If we use words or tones that are not within the respect or kind parameters we want for our children, it's time to substitute different words. In doing so, we are the example to be followed, not just in language change, but in displaying the method in changing the habit of less than excellent language.
It might be a great bonding experience to have a family discussion about language and for the parent to make a commitment out loud about the change she is about to initiate.
I am reminded of a movie where there were behavior problem middle schoolers. One of them came from a traditional home where cursing by a child would be grounds for a beating. Although all the girls in her class used profane language, this lone girl from the traditional home did not.
The reason I mention this is that we carry our home foundation wherever we go. If it is strong, we have that advantage. If it is weak, we, the children, have the opportunity to pick ourselves up and build our own foundation. We all know a child from a rocky home who has developed a solid life for herself.
CHARITY
If we have not talked about charity at home, but only told our children to put money in a plate at a house of worship, we have not taken the opportunity to discuss an important part of our duty to each other. For those wonderful caregivers who have two full-time jobs, it is very important, too.
CREATIVITY
What do we really know about our child's creative interests. I don't mean the piano recital that we have set up for our child or the play in which our child played a tree with no lines. I do mean, how much time have we discussed creative outlets with our child? Have we shared what we like to do? Have we listened to our children, or have we just put them in gymnastics from age two to 15, only to find that they have no interest in such an activity?
ENGAGEMENT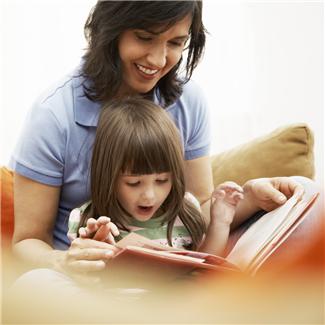 There is nothing more important than engaging with our children. How secure they feel can be based upon a simple genuine interaction on our part. That moment we listened even though we had other responsibilities could have made the difference between the apathetic student and the person who thrives.
There are loads of stories about people being brought up in the same or similar circumstances. How they turn out depends upon how they absorb the influences they have had. More children raised in a happy home do well than not; but there are all kinds of exceptions where children from broken homes excel and live absolutely "superb" lives even though early beginnings were against them.
CONCLUSION
3% or more of our school aged population is home schooled so that parents can have a say in the ethics and the knowledge their children get. Private schools are preferred by some with smaller classes, more one-on-one; yet, there are many advocates of the public school, because it offers an environment in which children can to learn conflict resolution. Many families opt for public school out of their own district so they can choose better schools for their children to attend.
No matter where your child goes to school, the following action steps may enhance the opportunity for well-balanced learning and may give us food for thought as to the many ways we can build good habits in education.
ACTION STEPS
1) Take a look at your language. If you curse instead of expressing a feeling with more relevant vocabulary, make a pledge to use a different set of words.
2) To stimulate your child, learn one new vocabulary word per week.
3) If you have two full-time jobs, find an hour once a month to do some type of charity work with your child. If you have one or less jobs, find an hour once a week to do the same.
4) Do your favorite creative activity with your child within two weeks.
5) Ask your child what creative task s/he would like to do if s/he had the chance. Work on giving your child that opportunity.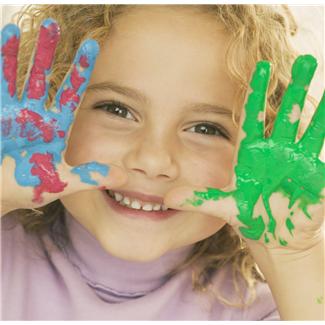 6) Add a  creative session with your child into the weekly schedule. Visual artistry, movement arts, debating, speech making, radio broadcasting are all creative avenues. Your child may wish to play the part of an attorney to fulfill her/his interests. In this case, obtain one of the many scripts for movie or TV. Role play it to inspire your child's creative juices.
For the knowledge and health of your child, no matter what the interest, an extra creative session could be about plant-based nutrition. For young minds to grow, healthy food is a must.
7) Take 30 minutes a week, and have tea with your child. This seemingly small activity will impress your love upon your child. It will also instill a quiet, even meditative activity that you share together.
FEEDBACK
Please leave  a comment and LIKE.
DIANE GOLD, AUTHOR
Diane Gold, Founder of Warriors of Weight, Turning Habits Into Health, is a mentor in tai chi, kung fu and meditation, a music, fitness and stress expert, dedicated mom, studying plant-based nutrition.
She has been studying the educational process for over 25 years. She says,
"We are influenced by our surroundings and our own heart. We can choose to excel and get extra fuel by communicating and collaborating. Should we find ourselves in a dark situation, it is our job to create a way to change it.
"It is our responsibility as parents and teachers to pass this on to our children so that no matter what school they attend, they will sparkle and thrive. This means paying attention to them in a big way and taking action steps that will help them build good habits."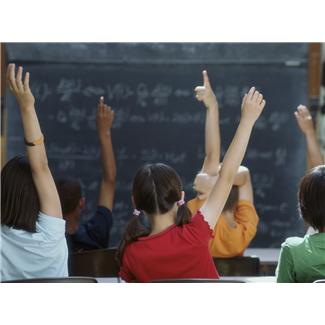 4 Responses to "Education And Parenting: How To Build Good Habits"
Leave a Reply
You must be logged in to post a comment.