GET YOUR WEIGHT OFF: 10 SUREFIRE TACTICS THAT WILL REDUCE YOUR WEIGHT NOW (Issue 38)
By Diane Gold
What is extraordinary about this list of 10 tactics is its simplicity. We are all about making it painless so that our progress lasts at WarriorsofWeight.com. Here's Elisa.
Elisa
Now it's time to peel off those unwanted layers and to reveal the real you. The beautiful, thin, light you!
It's time to lose those love handles and to take control of the situation. So here's my next question… what are you going to do about losing that weight? Whether it's five, ten, fifty or one hundred fifty pounds — what's your game plan? You're definitely going to need a strategy if you want to succeed in a culture that is traced with tantalizing temptations.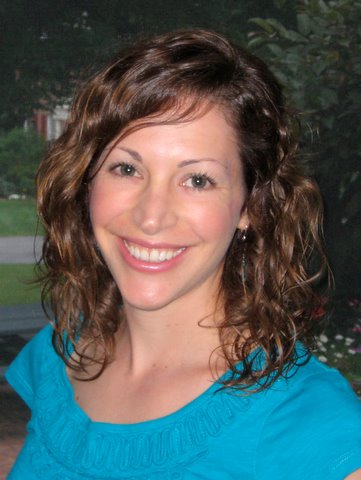 While I'm a HUGE advocate of exercise and all of its many benefits, I do not and will not recommend exercising like a nut, just so you can eat whatever you want. That's self-defeating and ultimately results in poor exercise AND eating habits – especially when the weight goes nowhere fast… and eventually, it will, my friend.
Instead, you've got to get to the root of the cause: poor diet and nutrition. I suggest you focus your precious time and energy on as many of these 10 tactics as possible. I say go for 10 out of 10!!!
1) Become a Veg-head! Dominate your meals with veggies (all kinds!) and gradually (or immediately!!) replace animal foods with powerfully protective plant-foods (veggies, fruits, beans/legumes, nuts/seeds and whole grains). Do this and I guarantee you'll lose weight.
2) Guzzle green juice, GULP. Don't actually chug it, but start your day off with green juice for breakfast. Sip on it throughout the morning and you'll be fit as a fiddle! If you don't have a juicer, seriously consider purchasing one, or blend green smoothies instead. You can strain your smoothies with paint strainer bags (available for a couple of bucks at a hardware store) to make juice, or enjoy it as a nourishing smoothie with a little extra bulk. Check out juice recipes here or smoothies there.
3) Fruits and veggies, baby! If you aren't able to juice OR blend, then start your day right with fruit and veggies. Have a delightfully refreshing fruit salad alone, or on a bed of lettuce. Anchor your favorite fruits with a nutrient rich nut butter (ie: peanut, almond or cashew) in lettuce, cabbage or collard leaves…. keep your food light and simple before noon.
4) Get Lean, Green and Mean!! To get lean, you've got to get mean with a wicked bed of greens daily. For lunch, have a BIG salad with a variety of leafy greens and a colorful array of veggies – the more the merrier. Try a new veg each week! Keep it interesting and low calorie with fruited vinegars. Always include 1/2 cup of salt-free beans (of your choice) to top your salad. Beans, a good source of soluble fiber, increase satiety, decrease cravings and reduce afternoon munching – plus their loaded with nutrients.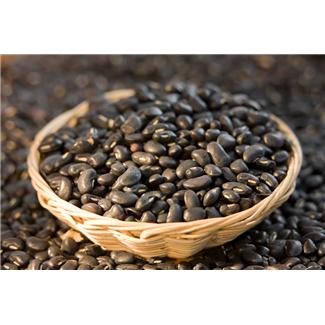 5) Find comfort in the evenings… Use dinner as your fun, creative meal. Enjoy new veg-based recipes with warm veggies, homemade nut-based sauces topped with tofu, beans or tempeh. Limit the amount of whole grains to 1/2 cup per day. Begin or end your meal with fresh fruit or a clever banana whip… a delightful way to wind down your day.
6) Kitchen CLOSED! Brush your pearly whites after dinner to symbolize the end of your daily eating, thus resisting the urge to snack later gator.
7) Eat non-starchy veggies till your heart's content. Remember, the more low cal, high nutrient, non-starchy veggies (leafy greens, onions, peppers, mushrooms, cucumbers, carrots, cabbage, celery, artichokes, etc…) that you consume… the more weight you'll lose! Munch on that!!
8) Think Junk in the Trunk. Steer clear from fatty animal products, especially those high in saturated fat, cholesterol and sodium (dairy, red meat) and processed foods. Avoid alcohol and caffeine consumption which result in overeating due to feelings of withdrawal and plummeting blood sugar, often mistaken for hunger.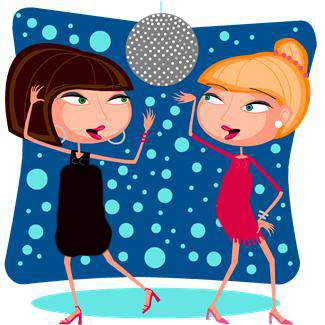 9) Shake Your Rump!! Exercise, stretch, run, walk, jog, bike, lift, step, dance, go … [tai chi] … laugh, and sweat whenever you can however you like.
10) Sleep Like a Beauty. Get adequate rest. Aim for 8 hours of sleep each night and if that's not possible — sneak a cat nap into your day. A lack of sleep can contribute to unnecessary snacking and altered hormone levels that jeopardize weight loss.
EatUrVeggies. Your body will thank you.
Chow!!
__
CONCLUSION & ACTION STEP by Diane Gold
Each of us has an image of our good body. We also have an image of where we are today. How hard could it be to move one step higher than our self-image of today on a regular basis. For some of us, it's pretty hard. For those who can break the food barrier themselves, be tolerant. There are many consultants to help us should we need it, including Elisa. The huge diet companies that exist act as consultants. They help us take that next step.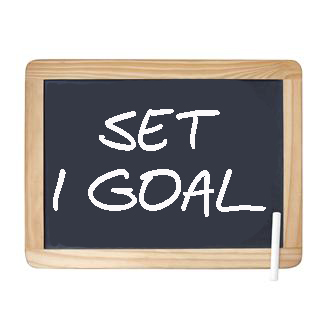 If we shoot for the moon and change too many things too quickly because we have concern that we will lose today's motivation tomorrow, even one change may fail to take root. We need to be calm, take our time and know that consistent progress does not include rushing.
1) One way we can go about employing the above 10 tactics successfully is to be sure we commit to 1 tactic on a daily basis so that we do not become burdened with too much pressure.
2) The next way might be to pick 1 tactic and maintain it for a 21-day regime.
a) After 21 days, another tactic may be added continuing the first tactic or
b) After 21 days, another tactic may be switched out for the first tactic
The way that we approach change depends upon what makes us feel more calm and more powerful at the same time. It's powerfully important to reduce stress caused by food, not to add to it. So the framing of this decision is based on each of us.
WarriorsOfWeight.com has its own consulting program. Go to http://warriorsofweight.com/consulting to get more information on our consulting programs. Go get details.
FEEDBACK
Please leave a comment and LIKE this page. And, when you're on Facebook, go to http://facebook.com/warriorsofweight and click LIKE. We're working on the page and would appreciate comments.
ELISA RODRIGUEZ
Elisa Rodriguez is a registered dietician. She emphasizes a whole food, herbivore eating style in addition to promoting blending, juicing and fasting for health. Elisa is a living example of the power of healthy food and has defied Lupus through her whole food, plant-based diet. She has her degree in Nutrition and Dietetics from the University of Delaware. Please go to our Expert Page to read more about Elisa.
DIANE GOLD, AUTHOR/PUBLISHER
Diane Gold, Founder of Warriors of Weight, Moms For Healthy Daughters, is a mentor in tai chi, kung fu and meditation, a music, fitness and stress expert and a dedicated mom.
She is excited that many of the members of the WarriorsOfWeight.com community are interested in eating well and improving their food plan through vegetables and juicing. Diane says,
"Eating glorious, fresh vegetables and fruits nourishes us with the vitamins and minerals that replenish our bodies. With each bite, we heal and grow. When we want to feel alive, we can just munch on a veggie."
One Response to "Get Your Weight Off: 10 Surefire Tactics That Will Reduce Your Weight Now"
Leave a Reply
You must be logged in to post a comment.