HOW IS PARENTING A CHALLENGING CHILD LIKE TRYING TO LOSE WEIGHT? (Issue 20)
by V. Mark Durand, PhD
After decades of research and millions of dollars spent on diets, we now know the secret to losing weight—eat fewer [empty] calories and move more! Not exactly a major new headline, yet millions still struggle with this simple strategy. Why? Because our thoughts and emotions get in the way of making better choices (e.g., eating healthier foods, getting more exercise). Anxiety can cause you to lose your willpower and eat that chocolate cake. Stress and thoughts of your past failures make you once more skip that trip to the gym. Our new research is finding that some of the same obstacles that interfere with successful weight loss also face parents who are challenged by their child's outbursts. Despite hours of parent training, many families simply are not able to follow through on the techniques they learn because of interfering thoughts and emotions.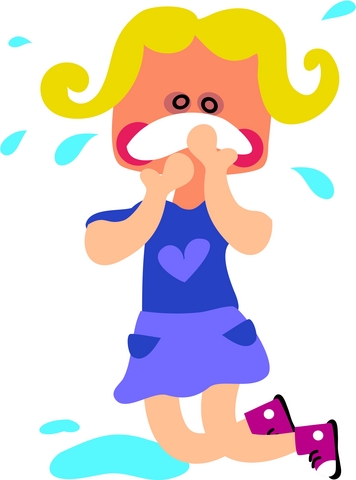 Picture a child screaming in a supermarket for a candy bar. Now put yourself in the place of the child's parent. What are you thinking or feeling? If you are like almost half of the families we serve, you might be thinking what a catastrophe this is. You are becoming anxious and feel that all eyes are on you. You might also be feeling judged as a bad parent and can't wait for this to stop. And because this seems to happen so often no matter what you try, you think that your child is just not capable of behaving. Despite your better judgment you decide to give your child the candy because you know the tantrum will end. Negative thoughts about your skills as a parent and perhaps about your child's ability to improve seem to get in the way of good parenting skills—sometimes "giving in" just to keep the peace.
In our 5-year study across two research sites in Florida (University of South Florida, St. Petersburg) and New York (SUNY at Albany), we recruited families who had a child with significant behavior problems (e.g., severe tantrums) and who self-reported being pessimistic about their abilities as a parent and their child's ability to change. These parents would often make statements like,
"I feel that everything is out of control,"
or
"I get upset because I feel others are judging me as a parent."
One group received 8 sessions of behavioral parent training which included finding out the reasons behind their child's disruptions and showing them various methods for reducing these problems. A second randomly assigned group received the same 8 sessions of parent training with the addition of "optimism training" (adapted from the pioneering work of psychologist Martin Seligman).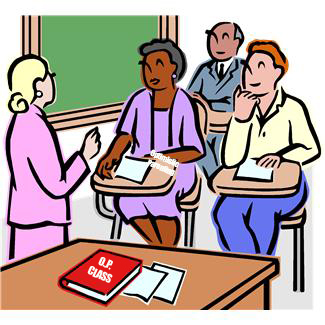 Here we taught them to become aware of the interfering thoughts and taught them skills to either distract themselves (sometimes with humor) or perhaps substitute the negative thoughts with positive ones ("I have a plan for dealing with this tantrum and things will get better."). They learned both how to help their child but also how to be more positive and hopeful in their application of these plans.
At an invited address at the annual meeting of the American Psychological Association this summer in Washington, D.C., I presented the results of this study. First, it was encouraging to note that the children from families in both groups improved their behavior at home significantly after only 8 sessions with the parents. And the group that received the optimism training reported even larger improvements in their child's behavior than the group that did not receive this form of cognitive behavior therapy. Interestingly though, when we looked at how the children were behaving at home through videos before, after and one year following treatment, the child from both groups were better behaved, but not significantly different. Why would the parents from the optimism training group report bigger improvements?
To answer this question "we went back to the video tape" and looked at what the parents were doing with their children to make them better behaved. What we found was shocking. In the families who only received parent training, we saw that they became experts at avoiding problems. For one mother whose son tantrummed at bedtime, she adapted the routine by lying down with him in bed and let him watch television until he fell asleep. He was much better at bedtime now, but this was not our goal. We wanted him to get to the point where he would go to bed and fall asleep on his own. She and other parents in this group just became better at avoiding problems—a process we call the "Concession Process."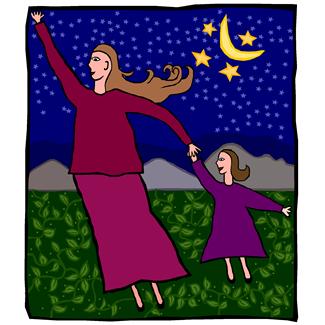 On the other hand, parents who received the optimism training did not concede to all of their child's demands and persisted in getting their children to do things like put their toys away or get dressed without problems. Their optimism training helped them to keep it up and not concede.
This work points out how important it is to look closely at how our treatments actually work. An important goal in clinical research—much like what is done in medicine—is to find the active ingredients in the treatment. It may also teach us to talk to clients about these cognitive obstacles ("What were you thinking to yourself when this happened?") to following through on our suggestions.
CONCLUSION BY DIANE GOLD
We sometimes think we are alone in our quest, whether it be parenting a difficult or diagnosed child, journeying to weight loss or climbing Mt. Everest. We are not alone. Because we are not alone and we share so many traits with others, we can learn from each other. We are best off using a system created by an expert to get there, be that a psychologist, a nutrition and fitness expert, a master mountaineer or ourselves, through trial, error and intuition. When we encounter a hurdle along the way, the system will help us through.
Although  many scientists now point out that calories from different sources provide different results in our body, no one disputes that healthy food and moving more are the keys to renewed health, happy weight and complementary behavior training.
From this article, we can see how breaking down the issue trains for success.
Because we all learn differently, a technique for one person may not work for another. However, one of Durand's assets is in putting forth solutions that are surprisingly simple, yet so intense as to be used with ease in many areas.
FEEDBACK
We value your feedback. Please leave your comments or questions below this article.
______
V. MARK DURAND, PhD, AUTHOR
Mark Durand is a world renowned psychologist and professor at University of South Florida known for his work with autism spectrum disorders. He has received seven figure federal grants to study this group. He is co-editor of the Journal of Positive Behavior Interventions, is on various editorial boards, is a journal article reviewer, a long-distance runner and has been a consultant with the U.S. Departments of Justice and Education. Mark has authored three books, the newest of which is Optimistic Parenting. You can grab a copy at warriorsofweight.com in our resources section.
DIANE GOLD, PUBLISHER
Diane Gold, Founder of Warriors of Weight, Moms For Healthy Daughters, is a mentor in tai chi, kung fu and meditation, a music pro and stress expert and a dedicated mom. She believes we can learn so much from each other's experience. She says, "The more we see our similarities, the more we can understand each other and ourselves."
One Response to "How Is Parenting A Challenging Child Like Trying To Lose Weight?"
Leave a Reply
You must be logged in to post a comment.