PESTICIDES: WHICH FRUITS AND VEGGIES HAVE THE LEAST? (ISSUE 103)
By Diane Gold
Pesticides: which fruits and veggies have the least?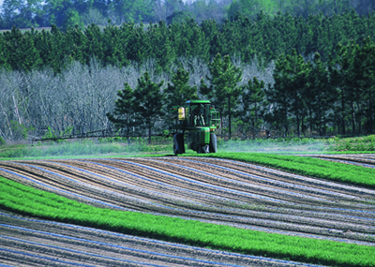 The Environmental Protection Agency (epa.gov) regulates pesticides, but the amounts it allows in our fruits and vegetables is not so easy for the lay person to evaluate. Partly because we don't have the time to look up the more than 1055 approved pesticides in use in the US and partly because the EPA is not offering the easiest chart for consumers.     Agricultural Pesticides
The first sentence on the EPA website says,
"Laboratory studies show that pesticides can cause health problems such as birth defects, nerve damage, cancer  and other effects that might occur over a long period of time. However, these effects depend on how toxic the pesticide is and how much of it is consumed. Some pesticides pose unique health risks to children."
To the average consumer, you and me, this is far from helpful. The EPA mentions lots is serious ailments that "can" be caused by pesticides "that might occur over a long period of time" [… depending] "on how toxic the pesticide is and how much of it is consumed."

Well, that's noncommital.
We want simplified facts that will help us understand the pesticide discussion.
ARE WE FOCUSING ON THE WRONG THING?
There's a parallel between what's happening in the pesticide discussion and what's happening in GMO (genetically modified organism) discussion. We are looking at whether or not to label that GMOs are present, rather than discussing how they are harmful to us or the environment, why not to use them at all and how we are going to do definitive research on what damage they do to whom. Instead of labeling THAT there are GMOs present in a product, a more appropriate warning label similar to that previously used on cigarettes, might be introduced, saying,
"Genetically modified organisms may be hazardous to your health."
The food industry would not like that, so they are happy to debate about whether or not to put the disclosure label on the product, defocusing the unsuspecting.
How many remember the days when cigarette labels said,
"Smoking may be hazardous to your health?"
And now?
"Smoking causes lung cancer, heart disease, emphysema and may complicate pregnancy."
With pesticides, we are boasting how legitimate the pesticide approval process is and listing which pesticides are present in which food. What would be more beneficial to our health and future generations would be to talk about methods of farming without toxins and educating people on the huge presence of pesticides and avoidance techniques.
WHAT WE WANT TO KNOW ABOUT OUR FOOD
We, as consumers, want useful information in qualitative numbers we can understand. We want to see how much of what food will hurt us.
Whatsonmyfood.org gives us some excellent information about the presence of pesticides on foods. It takes its info from the US Department of Agriculture, Pesticide Data Program, currently using 2005 data. For example, it lists that blueberries have a particular percentage of all blueberries in the US, on average, have pesticides A, B, C, D, E, F, G, H, I, J, K, L, M, N, O, P, Q, R, S, T, U, V, W, X, Y, Z, AA, BB, CC, DD, EE, FF, GG, HH, II, JJ, KK, LL, MM, NN, OO, PP, QQ, RR, SS, TT, UU, VV, WW, XX and YY present. It would be great if we could easily find a table showing the EPA tolerances (amount of pesticides that are permitted to be present and still be safe for consumption) for each of those pesticides.
HOW WE GET EXPOSED
Before we get to the special charts that help us decide what to buy, let's look at the fact that there are more than 1055 (EPA) pesticides approved in the US. We ingest them, we inhale them, and we can absorb them through our skin. Just think of all the places they are used: in our homes to prevent mold or mildew, on our pets to prevent fleas, on our lawns or golf courses, on our roadways for maintenance so we can see the signs and road, around entertainment areas so they are manicured. Some farmland pesticides make their way into our drinking water, and, of course they are on our foods. If our occupation is picking fruits or veggies, our exposure is massively multiplied, and side effects are more obvious.
GROUNDWATER DETAIL
Because of the abundance of cows used in agriculture and no sewage system for their waste, groundwater contamination has been found. Even if workers use manure as fertilizer or dig a hole for what they can't use, some of the bad bacteria live on in some water supplies.
THE GOOD NEWS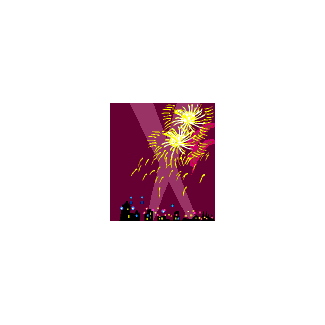 The Environmental Working Group has created a consumer guides that lists which top fruits and veggies have the most and least pesticides so that we can choose how to spend our money and ingest fewer pesticides. This group is the environmental health and advocacy organization whose work resulted in the Food Quality Protection Act in 1996.
They have researched and created the consumer guides, DIRTY DOZEN PLUS and CLEAN 15. The first lists fruits and vegetables that have high pesticide content and, when possible, organic produce is recommended. The second list contains produce that, on average, has fewer residual pesticides and can be bought conventionally. It's always best to buy organic produce, but these guides can help us make educated choices should we need to spend less than an all-organic purchase would cost.

DIRTY DOZEN PLUS, 2013, from ENVIRONMENTAL WORKING GROUP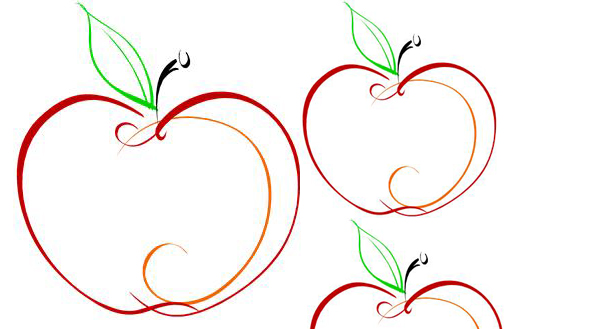 APPLES
CELERY
CHERRY TOMATOES
CUCUMBERS
GRAPES
HOT PEPPERS
KALE/COLLARD GREENS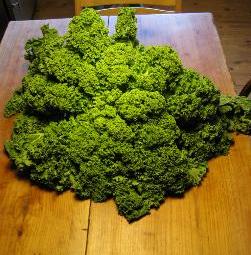 NECTARINES, IMPORTED
PEACHES
POTATOES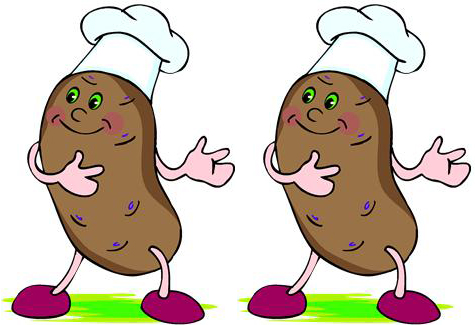 SPINACH
STRAWBERRIES
SWEET BELL PEPPERS
ZUCCHINI
CLEAN 15, 2013, from ENVIRONMENTAL WORKING GROUP
ASPARAGUS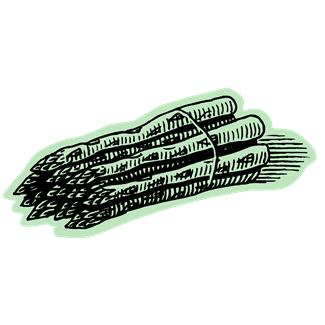 AVOCADO
CABBAGE
CANTALOUPE
CORN (almost all corn is grown from genetically modified seeds to resist pests, so pesticides are not necessary, but what are we really eating?)
EGGPLANT
GRAPEFRUIT
KIWI
MANGO
MUSHROOMS
ONIONS
PAPAYA
PINEAPPLE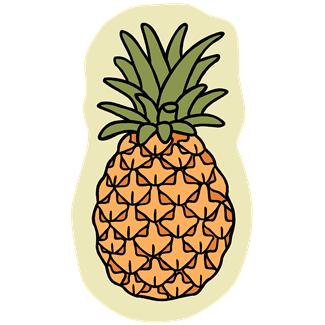 SWEET PEAS, FROZEN
SWEET POTATOES

CONCLUSION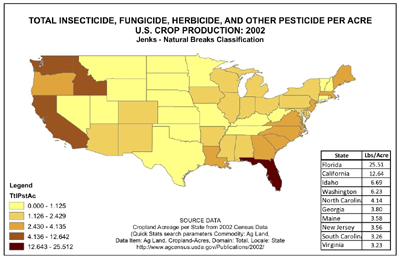 Pesticides are here, both on organic and conventional produce. Synthetic pesticides can burn the mouth, lungs, the respiratory system, cause nerve damage, cause skin to peel or change color, cause temporary blindness when exposure is high. Hopefully, we are never exposed to enough at once to cause anything like this. But it makes us think about how safe pesticides are in smaller quantities on our food.
Thanks to the two guides we have presented, Dirty Dozen Plus and Clean 15, we can begin to integrate this information into our buying power and our lives.
ACTION STEPS
1) Be aware of the information presented in the lists starting now and every time you go to the store.
2) Be diligent about avoiding the purchase of those on the list.
3) If purchasing all organic produce is not possible financially, make adjustments based on the lists to maximize it. This is a good way to save on the correct foods.
4) Check the Environmental Working Group every year, since they have been publishing yearly guides.
5) Now that we have outlined the prevalence of pesticides, make other sacrifices so that you can give yourself the gift of great food.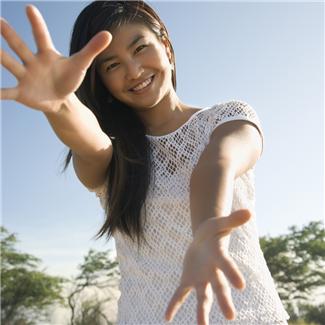 6) Be healthy, and reach out if you need  me.
FEEDBACK
Please leave  a comment and LIKE.
DIANE GOLD, AUTHOR
Diane Gold, Founder of Warriors of Weight, Turning Habits Into Health, is a mentor in tai chi, kung fu and meditation, a music, fitness and stress expert, dedicated mom, studying plant-based nutrition and habit change.
Pesticides are always a concern. She says,
"Although organic farmers can use a variety of possibly unhealthy pesticides, I would rather eat those than the petrochemicals used in conventional produce. Plus, I would probably not be getting GMO seed-produce with organic food. At least, that's what 'they' say.
"The list of 'to buy' nd 'not to buy' produce is pretty interesting. It makes sense that pesticides would remain in leafy green veggies and would not enter inside the skin of avocado or grapefruit.
"Certainly, I will get to know the list, especially since I always buy conventional products that are waxed, unless the distributor has personally told me beeswax is not used on waxed organics.
"I'll be washing my cucumbers more diligently, and I will be on the lookout for an organic farmer who does not wax her cukes.
"I am grateful for the produce guides. They will help many people, including me."