THE ONE STEP TECHNIQUE FOR IMPERFECT HEALTH ~ ISSUE 215 ~ AUGUST 30, 2016

By Diane Gold
AFTER 60
In the past 7 years, I have gone from perfect health to imperfect health. For one day, 7 years ago, my heart was hurting, and my blood pressure went up.  That was for less hthan a day. I do believe I had an event, even though the tests that were run for 8 months after that with every Western specialty I approached did not find anything.  Aside from that, I did not have imperfect health and was in good shape.
AFTER AUGUST, 2015
6 years later, came nausea, dizziness (still here) and speeding (gone for now). This occurred several months after my taking the magic Hepatitis C curing medicine. Is this a set of side effects from the wonder drugs? Possibly. But no one is studying me to see.
The liver doc was thrilled to add me to his list of almost 500 undetectable Hep C virus patients who took the wonder drug (for which there is a short track record of people like me who are called "cured"). He referred me to various colleagues who had no answers, only smiles.
Then, as you may know, I was short of breath in January, 2016, and wrote my hello once more post. Scary, but a glimpse of the cycle of life and death. I can breathe well again now but don't know why I couldn't. Secular hallelujah!
CURRENTLY
Currently, I am in imperfect health, nauseated for longer periods than last year, usually daily, and feel like I'm going to crash from low blood sugar (although my glucose levels are fine) when I don't eat often. Otherwise, I am great.
Could I have used up or did the Hep C drugs eat up all my stored up nutritional reserves? Possibly.
ACTION STEPS
There are a series of things we can do to go with the flow of our lives and maximize our perfect or imperfect health. Here are some.
1)  GRATITUDE UPON WAKING
I am grateful upon awakening. Even if there's some discomfort, there is much for which to be joyful. I move the body, have beautiful organic food to eat (preparing wheatgrass juice pre-smoothie, play my new keyboard- thank you, kids), bond with the cats and notice the new things my body has to offer. A little frozen shoulder here, a little nausea there, good breathing here, strength of purpose there. Imperfect health, but mostly good things, looking at the whole picture.
2)  MY ONE STEP TECHNIQUE TO FEELING GOOD
Most of the day, I am not in stress. For me, that would mean nauseated, although there are hours at a time. The challenge is to move through the nausea. I use the same technique I always offer: TAKE ONE STEP and then repeat that same step over and over, as if there were no nausea.
Consider that being nauseated is like craving drugs. The fix (no pun intended) is to focus on the new task of running up and down the block, meeting with a friend, drinking a smoothie, rather than on,
"Oh, I still want to get high,"
or
"Oh, no. I am nauseated."
The one step that I take could be eating or working or moving or playing music or doing some tai chi movement. These can settle the feeling and make me feel good. What chemical movement happens to change the feeling, I don't know. I do know the habit of taking one step and repeating it is THE WAY. It forms a new habit of pushing through that may completely create a dormancy of the imperfect health. If now, at least, it will allow maximum bang for life's buck.
3)  LEARNING THE HUMAN MACHINE
Our bodies and minds act in different ways throughout our lives. It is our job to roll with them and become new, daily. I am working on being new all the time. For now, that means remembering to eat by a certain time, or the body will start to crash, adding fuel before the fuel abruptly starts to run out.
CONCLUSION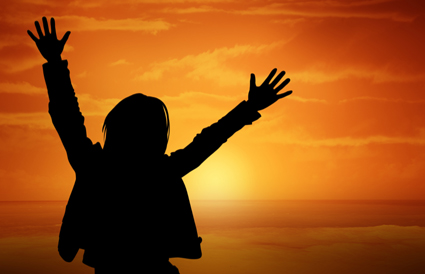 I had 60 "perfect health" years. Now I'm having some imperfect health. Not so bad on the scale of things. Super, in fact; and I look forward to perfect health, even if it's not all the time. I am forever grateful for all the gifts I have, and I am thrilled at imperfect health fixing using the one step technique that I always profess, that it is here for me now and it works well.

If you wish to share your story, leave it as a comment, or post it on a social media site. Share yourself.
If you need habit help, check out warriorsofweight.com/consulting.
Know that you can reach out to a fellow human, probably to the person right next to you. If that interaction works out poorly, do it again. It's worth it, since most people are nice and want to connect with you.

FEEDBACK
We value your feedback very much.
Please leave a comment below.
Please LIKE us on the website and at
WarriorsOfWeight on Facebook.
You can comment on Twitter @warriorsoweight.
Thanks.

DIANE GOLD, PUBLISHER AND AUTHOR
Diane Gold, Founder of Warriors of Weight, Turning Habits Into Health, has been a mentor in tai chi, kung fu and meditation, has been a music, fitness and stress expert, dedicated mom, studying peaceful conflict resolution, habit replacement and has been certified in plant-based nutrition.
She believes in taking the easiest and cleanest path. This means the one step technique. She says,
"I have professed the one step technique and have used it many times. Because of its simplicity, it works. It does not look to the future. It looks at now and developing a new habit by repeating one step again and again.
"Now, when it comes to walking proudly through my own imperfect health journey, I am using it. When I am nauseated, I go sit down to work. And I improve. When I am nauseated, I eat. And I shorten or eliminate the nausea. Also, to avoid the feeling of crashing, I eat early and frequently. Each of these actions is one step. By taking the steps over and over again, I am creating them as new habits. These habits can eliminate or override not feeling that perfect health I had experienced for so long.
"The one step technique for imperfect health is thrilling because as our health changes, we have this free method that only requires one step. An does not require a financial investment.
"This is one of the simple ways to care for ourselves. It is a way of loving ourselves. By passing it on, we care for and love our fellow beings at all costs – and we are all always worth it."

EXERCISE OF THE WEEK:
EMPLOYEE THE ONE STEP TECHNIQUE FOR IMPERFECT HEALTH.

Leave a Reply
You must be logged in to post a comment.