WHY GREEN TEA CAN HELP WITH TEEN WEIGHT LOSS & WHAT'S IN IT! (ISSUE 50)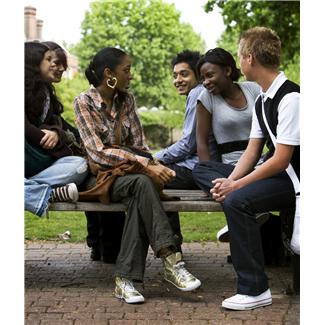 By Diane Gold
All teen groups have social rituals where they meet at the park, outside the school, on the street corner, in detention, at the local food mart, at after school music and art, sometimes, even in their homes. This custom is for the purpose of gathering and unwinding from their prescribed day at school.
Likewise, every adult society has some type of gathering ritual where the group comes together to sip some sort  of tea or break bread.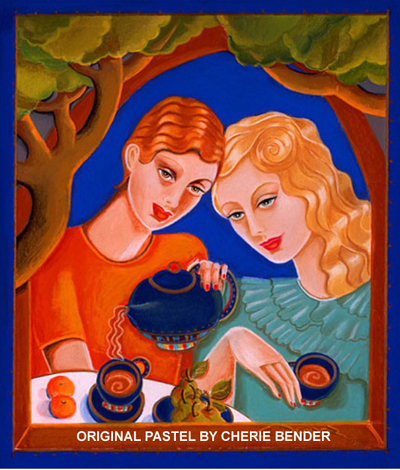 Whether we are speaking of the sacred healing rituals of South America, the tea ceremonies of Asia, tea time in England and her former colonies or the relaxing meeting among friends at the local restaurant in America; having tea as a group is a common activity.
What if we could apply the socialization part of the tea ceremony with the gathering habit of teens who want to lose weight? What if the next fad were sitting down to have a tea moment?
WHAT HAPPENS FROM DRINKING GREEN TEA
•    we take time to sit down and stop the mind's race.
•    we focus on the moment, rather than on past or future events.
•    we have a drink that is pleasant to taste and smell.
•    we supply our body with healthy antioxidants.
•    we can promote weight loss.*
*WHAT'S IN GREEN TEA
•    Catecholamine, or catechin, a polyphenol in many teas, can increase metabolism, which helps with weight loss. There is research considering whether high polyphenols disrupt mineral absorption or vegetarian sources of iron.
•    Catechin absorbs and blocks bad cholesterol.
•    Antioxidant properties in green tea protect the body from free radicals. According to Green Tea Lovers, a cup of green tea has higher antioxidants than a serving of broccoli, spinach, carrots or strawberries.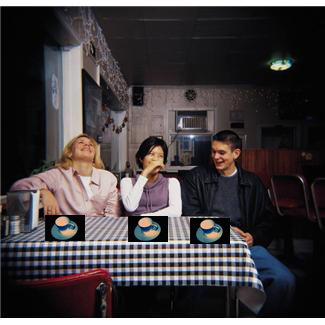 •    Caffeine in tea speeds the metabolism. Theanine, another antioxidant present, has a relaxing effect on the body, which counteracts the caffeine. Therefore, the stimulant effect of caffeine is mild or not noticeable to most, yet, it increases metabolism, which is great for weight loss.
•    CCK, or cholecystokinin, a peptide hormone, that, along with aiding in digestion, tells the body the brain that the body has had enough food. Therefore, it suppresses appetite.
THE BENEFITS OF TEA DRINKING ALONE, NOT IN A GROUP
Very often, teens who are struggling with weight issues are also not part of a social group. They may like to keep to themselves, may not like the idea of other people's comments or may not want to put themselves in a position to be around food.
Alone can be wonderful, as long as we look at it that way.  So, here's the great news about tea drinking.
•    It is a fantastic opportunity to smile with ourselves.
•    It is quick to, easy, fun prepare.
•    It is tasty.
•    It is not the least bit fattening.
•    The experience of making it and drinking it is meditative.
•    It builds focus and increases metabolism. The focus makes us feel great. The enhanced metabolism makes us feel like moving and becoming active.
•    It is expressive, as we begin to choose a favorite tea.
•    The process is invigorating, stress-relieving and is enacted by all socioeconomic levels.
•    Most importantly, the idea of drinking tea builds a sense of pride in being part of this meaningful ritual, that is healthy and reduces appetite. This may be the very reason tea rituals continue to be as popular now as they always were.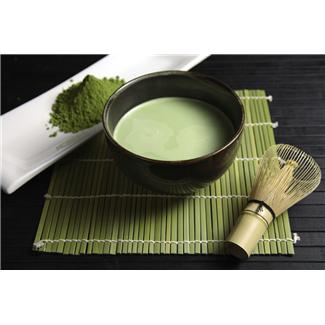 CONCLUSION
Taking time out to have tea can be a great way to start building a positive attitude in a teen who is working on her body weight. The very nature of the tea ritual is to slow down the process of drinking. The very reason for this has to do with the spiritual element to tea drinking, that of contemplating the current moment. The act of drinking tea correlates perfect with the zen tradition, also noted as the yin/yang theory of being in the present, not thinking about what just happened and no thinking about what is about to happen, but being contented in the here and now. Very satisfying!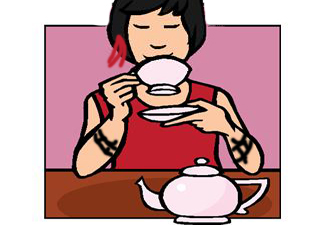 ACTION STEPS FOR TEENS
Here are some action steps to begin this relationship with drinking tea.
PUBLISHER'S NOTE: For those who cannot or don't choose to take caffeinated tea, herbal tea is a great substitute in place of green tea. The properties are different. However, the drinking of the herbal tea, itself, suppresses appetite. And the herbs used in teas have a whole other set of benefits.
1)    After school, set aside 10-15 minutes when you get home (before or after dinner), when you will sit and have tea. If you are in an after-school program, ask the room teacher if tea drinking is allowed in class. You might get the whole class interested. If you are at work, find another time to do the same ritual.
2)    Keep a journal that mentions how you feel about the whole drinking tea process.
3)    Plan this tea time as quiet time for yourself.  Once you are comfortable with the process, you can invite another person in, or not. Come to terms with how upset you will get at criticism
4)    Continue drinking tea as a ceremony/celebration for at least 7 days.
5)    At the end of 7 days, choose whether or not to continue for another 7 days.
6)    Email us at 1 [at] warriorsofweight [dot] com for congratulations and support after 14 days.
7)    Send us a photo of your tea drinking that we can post, and ENJOY!
ACTION STEPS FOR MOMS
1)    Show the action steps to your daughter.
2)    If she decides to make her own tea, respect her space.
3)    If she does not decide to make her own tea, clear the table yourself in preparation.
4)    Ask your daughter to help you make tea.
5)    If this works, drink tea in a quiet atmosphere with no pressure from you to ask about your daughter's day, life, feelings, weight. Make this time exceptional.
6)    If your daughter says no, ask her if she would make tea for you.
7)    Be gracious and accepting of the tea with no criticism.
8)    Offer for her to sit down with you. If this doesn't work, just emulate the action steps for daughters and enjoy drinking tea.
9)    Repeat the process so your daughter sees that it is not just a 1-day activity.
10)  Ask her to join you, from time to time.
11)   Enjoy the tea drinking.
WarriorsofWeight Consulting
Click the image below for a helping hand.

If you need a hand, please don't hesitate to reach out. Help is right here at http://warriorsofweight.com/2012/07/warriorsofweight-consulting .
FEEDBACK
Please leave a comment and LIKE.
DIANE GOLD, AUTHOR
Diane Gold, Founder of Warriors of Weight, Moms For Healthy Daughters, is a mentor in tai chi, kung fu and meditation, a music, fitness and stress expert and a dedicated mom.
She always looks for old traditions that apply to modern day situations. Diane says,
"The art of tea preparation and drinking could be the very custom that is missing from our busy lives. Think of all the stress it would relieve if it were part of everyone's day. As it is, people are so stressed out, they ritually drink alcohol, teens and adults. What if we standardly drank tea? I am absolutely adding it to my day. And you?"
For help, check out 1-Step Consulting.
3 Responses to "Why Green Tea Can Help With Teen Weight Loss And What's In It"
Leave a Reply
You must be logged in to post a comment.