6 GREAT REASONS FOR

PLANT-BASED-NUTRITION

(ISSUE 102)
By Diane Gold
Plant-Based Nutrition is being recommended more and more by medical personnel, used more by knowledgeable consumers and being more truthfully researched through scientific studies, every day experience and understanding the role of advertising paid for by the pharmaceutical and food industries.
1) HEALTH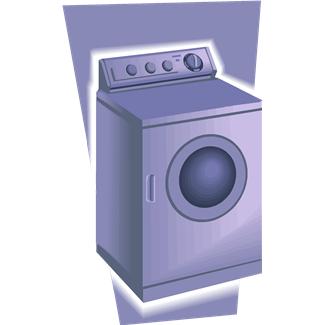 Animal protein is known to clog arteries. Plant-based is not known to do this.
I always picture the old-style washing machine with the front loading door where we can see the water level sloshing around. Except, with animal protein, the liquid has more grease. The circular door could represent the cell of an animal protein eater.
Studies suggest that vegan diets store less fat which balances sugar, reduce cholesterol and tri-glycerides in the blood and reduce obesity, according to Kaiser Permanente's latest article. They cite the 2006 Berkow and Barnard review of 87 studies, the result of which they published in the Nutrition Reviews, which stated that vegan or vegetarian diets are "highly effective for weight loss." Plant-based diet can reduce the amount of medication needed for chronic disease.
To look at plant-based nutrition, Kaiser did a single case study done. They studied an overweight 63-year-old diabetic man with high blood pressure and high cholesterol on several drugs. The physician made some drug and insulin modifications and changed his food intake to a low-sodium vegan diet. Everything dramatically became healthier, and his prescription drugs were reduced to one.
Because this is a single study, it is not as noteworthy as if there were 100 participants. It is still significant, though. As I have mentioned in past articles, studies are expensive and setting them up takes lots of time, people power and money. Unfortunately, the larger they are, the more credibility they hold. So, we always look for the big study, such as the 6000 person study showing the benefits of plant-based nutrition, the China Study, done by T. Colin Campbell, the father of modern nutrition.
2) HEALTH CARE COSTS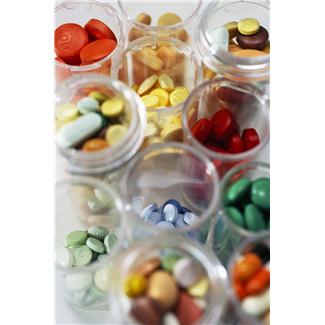 If people are healthier and use less medical services, less pharmaceuticals; they will reduce their own personal costs. They will also reduce the pharmaceutical and medical equipment manufacturing rate as well as the distribution and transportation costs which are 1.5 to 4.5% of their sale price, according to Transportation Journal, Jan., 2005.
There is solid evidence that plant-based nutrition can improve health.
3) EDUCATION
Because there is lots of untimely disease, and much of it is obvious like obesity; there is lots of new evidence about the benefits of plant-based diets and the latest stories are about the power of plants as nutrition. More and more credible sources are being quoted with astounding health results. When we learn, we consider making changes. If we are open, we may wonder why so many people are moving toward plant-based nutrition.
We might also want to consider that we are creatures of habit, and we get some of our education from media, good or bad. IF media is swayed by the powerful food and pharmaceutical industries to write about the goodness of animal protein so we buy milk, meat and drugs for our illnesses, we might be convinced that plant-based nutrition is not for humans, might make us sick and is for quacks. IF media is swayed by a few diligent researchers who have studies hailing plant-based nutrition or a few hippies and athletes whose health is impeccable because they grow their own wheatgrass, we might hear stories about how green food is beautiful. Since media gets large advertising dollar from the food and drug industry, it is important to weigh carefully the material we read.
NOTE ABOUT REQUIRED DAILY INTAKE
We have depended upon the National Academy of Sciences' Recommended Daily Intake on vitamins, since 1941. They have updated their recommendations only 10 times, the last being in 1989. In 1995, they created a more detailed recommendation system.
Although the Academy is a private, non-profit corporation, board membership includes former employees of pharmaceutical and food companies and funding to the Academy make come from anywhere. (There was recently a case where the American Academy of Pediatrics endorsed and published guidelines for an acne drug. The funding for the process was paid for by drug companies, and 13 of the 15 consultants or speakers on the project worked for the drug companies.
It is a little disconcerting that the checks and balances system of fairness doesn't disqualify people with previous allegiances from certain kinds of involvement.
4) ETHICS
If we could avoid running over a dog or cat in the road, would we do it? Of course, we would. In the same way, if we transitioned to a plant-based diet, we would be doing just that. We would automatically be eliminating the need for the animal industry to replace food we just ate. This means we would slow down the process of using animals for food, which, more times than we would like to think, abuses, terrorizes and mutilates animals. Although there are hard, honest workers in the animal food industry, if there are other choices, can we make them?
NOTE
Did you know that dairy cows, if left to graze naturally, live 25 years? The dairy cows used in industry live to be five. The answer to the question,
"What's wrong with that?"
is a personal one. I think it's wrong if there are other food source options easily available.
5) CLEAN AND LIGHT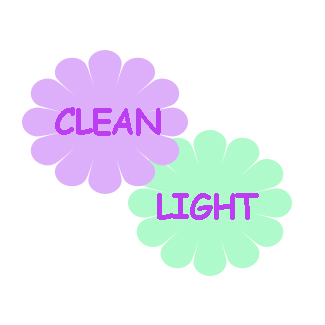 Another reason for considering a plant-based diet (or its direction) is personal to me. Therefore, please consider this in evaluating it.
There is one feeling I have never experienced from food before my current vegan eating: feeling clean of body. There is never a big lump in my stomach as I remember happens to me with meat, chicken, fish or dairy.
It's been a long time since I have eaten meat, but only about four years since I have eaten dairy. There is a distinct difference now. My 39 years of lacto-ovo-vegetarianism (minus two short meat periods as an attempt to simplify the household), did not feel the way I feel now.
Four years into a vegan diet, I feel clean after every meal. I feel as if my body is ingesting the right combination of food, especially if several vegetables and a combination of cooked and raw food are used.
The body also feels light, even if I eat an abundant amount of vegetables and healthy grains. After the thick smoothie with fruit, seeds, nuts, hemp and flax milk; the feeling I have is light.
I am lucky and grateful to have the opportunity to eat this way at this time. I cherish it.
6) SUSTAINABILITY
In the American Journal For Clinical Nutrition, 2003, David and Marcia Pimentel give some statistics. The grain produced to feed livestock for food is 7 X the amount of grain Americans eat and is enough to feed 840 million people who follow a plant-based diet. That's enough to feed all the hungry of the world.
According to PETA (People For The Ethical Treatment Of Animals), it takes 11 X as much fossil fuel to make one calorie of animal protein as it does to make one calorie of plant protein. 11 X. That's 13 pounds of grain to produce 1 pound of meat and 5 pounds of wild-caught fish to produce 1 pound of farmed fish flesh.
Also according to PETA, it takes 2400 gallons of water to produce a pound of meat and 25 gallons of water to grow 1 pound of wheat.
Last is a shocker. Animals raised for food produce 89,000 pounds of fecal matter per second. The EPA has reported that 35,000 miles of rivers in 22 states have been polluted. Groundwater in 17 states has been contaminated.
CONCLUSION
With all the discussion about whether animal protein or plant-based nutrition is good, we, as consumers, are getting educated. We are realizing the lack of nutrition education in every school is a deficit. Yes, we learn to plant tomatoes on land or in window boxes. But knowing what to eat and why is standard information for all of us. Learning how animal-based vs. plant-based diets affect the environment is also our responsibility. Hopefully, our discoveries will lead us to place plant-based nutrition in our schools and our lives.
The reasons above given in support of plant-based nutrition are there for the reader to ponder. In the meantime, here are a few action steps for everyone.
ACTION STEPS
1) Consider eliminating one packaged item of food for one week. If you last through the week, extend for another. At the end of the second week, make it a third. If this works, maintain it.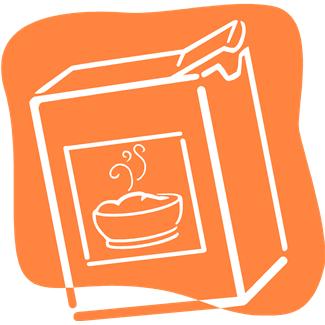 2) At the same time as you eliminate the one packaged item, replace it with one in-season apple, cubed. If the item you eliminated goes in a main dish, substitute the apple there, either cooked or raw. Likewise for a side dish. Buy organic apples when possible since high pesticide loads are known to be found in conventional apples. When organics are not available, foreign apples may have less pesticides.     Packaged Good
3) At the end of the first week, second or third week, eliminate another packaged item, depending upon the success with step 1), following the same steps outlined in 1).
4) At the same time as you eliminate the second packaged item, replace it with the juice of a freshly squeezed lime. Personally, I do not buy organic limes because they are usually sprayed with beeswax. It is said that most of the pesticide is concentrated in the peel which we don't usually eat.
5) Consider the apple and the lime juice as you eat it. Yummy, right?

FEEDBACK
Please leave  a comment and LIKE.
DIANE GOLD, AUTHOR
Diane Gold, Founder of Warriors of Weight, Turning Habits Into Health, is a mentor in tai chi, kung fu and meditation, a music, fitness and stress expert, dedicated mom, studying plant-based nutrition and habit change.
She has been studying how foods interacts with the body and mind. She says,
"Nutrition and the way we digest are very involved processes because each function has so many variables and we each can react in a different way to the same interaction. That's why it is so difficult to come up with the one way to eat.
"I have shared some interesting ideas that I think are important. If they stimulate your desire to become more knowledgeable, I am happy.
"We each live our lives according to principles we choose based on habits we have formed and information we have gathered. It is my hope that one of the next times you eat, you will start making it a habit to be conscious of how the food benefits your overall health."
Leave a Reply
You must be logged in to post a comment.