ABUSED AT HOME – WHY WE ALLOW IT ~ ISSUE 193 ~ SEPTEMBER 22, 2015
By Diane Gold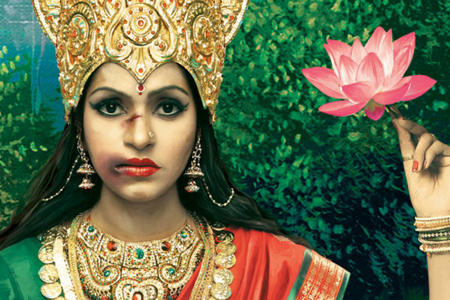 When we are abused at home, we make choices. Some of us remove ourselves from the situation, which seems sensible. Others do not or cannot. This essay talks about why we do not even want to remove ourselves from such a situation.
Aside from the very realistic fact that it might not be safe for us to remove ourselves, many of us do not want to remove ourselves from an abuse situation. Why?
1) WE'RE COMFORTABLE
We feel comfortable in our current position and know how difficult it is to change.
2) WE BELIEVE WE CAN'T FIND A BETTER SITUATION
We believe we can't find a better situation than the one we have, which means we are not seeing ourselves as the worthwhile human beings we are.
3) THINGS ARE GETTING BETTER
We con ourselves into thinking things are getting better. Similar to forgetting the pain of pregnancy right after it happens, we forget the pain and reality of abuse until the next time. This helps us slip into the fantasy that things are getting better. They rarely are.
4) BLAME
We build up an entire list of blame. If we are the abused, this blame is usually directed at ourselves.
Personally, I do not believe that blame is helpful. People act the way they act based upon their principles. If our emotions from some event, person or ourselves cause us to act a certain way, we have chosen the course of action. Whether someone pulled our hair, called us names, was prejudiced because we were the wrong nationality is not relevant to the way we act, ultimately.
We make choices. They are ours alone. Pointing fingers may help us cope. There is no reality attached to the exercise.
5) FEAR OF FURTHER ABUSE
Fear of further abuse is another reason we freeze and stay after being abused. We may be afraid of anything from harassment to death from the abuser.
After speaking to the National Domestic Violence Hotline advocate, I am convinced that this is a huge issue and a stark reality that must be considered very carefully.
Unfortunately, the abuser is fixated on a pattern of anger and bullying. If the abused attempts to vacate the premises and the abuser sees this action, any tragically terrible thing might occur. So, caution must be used at all times.
6) FEAR OF KIDNAPPING
Fear for our children is common.
If there are children involved, we may maintain an abusive relationship so that we don't put our children at risk of being kidnapped or hurt. However, anyone who lives a quality of life such as this is using despair as a motivator and needs to speak with a professional. As my comments in 5), it is very important to use the utmost caution.
7) OUR CULTURE DOESN'T SUPPORT PROTECTING US
Many cultures do not protect people from abuse. These cultures put certain demographics into slave-like positions, and speaking out or getting away might be deadly.
HOW TO GET OUT
Most readers, in the United States, anyway, are not in abusive situations. They would not choose a person consumed with anger in the first place. And, if they did, they would know that getting out would be the first preferred option at the first hint of such behavior. We all change all the time, though, and any one circumstance can make us lose our balance.
The moment we are abused is the moment for action. Everyone should know about it, including a therapist, our friends, a support group. Involving law enforcement is tricky because we may, deluded or not, not want to color someone's record as an abuser or live in a place where the law does not protect us. (THINK ABOUT THAT! HOW LUCKY WE ARE WHO HAVE LEGAL PROTECTIONS.) And then there's the reality of our abuser's repercussions.
INTERVENTION
Most people who are abused find a way to remove themselves pronto (in protected countries, that is). But then there are those of us (even when the law is on our side) who hesitate, either because we are not safe or we deny we are abused.
But some of us who stay want to help our abuser or go for counseling together.
It's important to know that we need to be separated first. We need to feel safe first. We need to know we are excellent before we can help someone else feel that way.
The only way we can help our abuser is to remove ourselves from the toxic situation. There is always time for looking at giving help once we have helped ourselves.
The most independent of us will walk out instantly from the smallest amount of abusive behavior (in protected countries). It is not to be tolerated in a mature and lasting relationship, and we see it and have the ability to leave. The less independent of us may cater to our feelings of disbelief, fear, poor self-worth, despair or the realities of financial instability, loving our lavish lifestyle, cultural pressure or not knowing where to go. Maintaining the status quo leads to continuation of abuse.
TRUE STORY
I lived with an abusive man (here in the United States, a protected country) with whom I also shared my livelihood. Everyone saw that I was treated as a dishrag, but I let it happen, in part, because I am hugely kind and compassionate and because it was easier to maintain the life than to change it.
I wanted to be understanding of this man's brokenness. He had lived through his own wife's paralysis from a drunken driver. Of course, this tragedy does not excuse abuse. And this, in part, was a great excuse on my part.
Having a martial arts school (which I had with the abuser), I was trained for combat. I thought I should be able to handle any physical abuse. Warrior training trains us for altercations, but abuse in the home is poisonous and must be removed.
I used excuse 1), being comfortable with what I had – or, at least, being comfortable enough to keep the status quo – and 3) things are getting better, which they clearly were not. Until, finally, the business was failing, and I did not resign the next lease. That helped me begin to be out.
ATTACHMENT
Attachment can truly entangle us. I am reminded of the Indian philosophy I studied at age 21 (Radha Soami). With that training and using what I have learned on the subject since then, I know attachment can consume us and hinder our ability to grow.
Picture a root system of a tree growing up around the tree and, ultimately, strangling the tree. Voila! Attachment. It may feel amazing, at times, like,
"Oh, honey. I can't live without you,"
or it can be quite horrific when our honey treats us like a doormat, and we accept it.
Both of these examples are attachment. They both take a stranglehold.
CONCLUSION
We are wonderful. No matter what reasons we give ourselves for staying and being abused, put them aside, and work with professionals toward a situation in which you are safe. If we stay after one abuse, it will be harder to make a move after the second, after the third, and so on.
We CAN handle change, even if we think we can't. We were born to withstand huge amounts of change.
We can do it!
We can do it!
We can do it!
ACTION STEPS
If abuse is happening or may be happening,
1) Call an advocate at the National Domestic Violence Hotline at 1-800-799-7233 OR 1-800-799-SAFE.
2) Tell the advocate your situation.
3) If you are not safe, do not do anything quickly to add fuel to a possible angry fire that is brewing inside the abuser, including making a phone call as in 1). You may have to plan your step when your abuser leaves and speak with a trained professional at a center who has experience. SAFE HORIZON in NYC has experience and may be able to help, even if you are not in NYC. 1-800-621-HOPE (4673), just in case the National 24/7 hotline is backed up.
4) If you know you are fairly safe and there are no weapons to fear, you may want to leave your premises to go for a walk to test whether or not you are safe.
5) If you have gone for your walk and your abuser has not followed, it is a good time to use the local resource phone number you have obtained from the national hotline while you are outside and away from earshot of your abuser.
6) If you are still on your walk and your abuser has not followed, you can call your local police department non-emergency number or 911 and talk to law enforcement. You may wish to speak with them away from the house unless you are sure you wish to file a complaint. Different jurisdictions have different rules. You may be able to speak with someone without filing a complaint. Others will require they write down the name of the abuser and will take action again her/him. Before you talk, you certainly have the right to ask which rule applies in your local area.
For purposes of this article, I called my local non-emergency policy number, and they are willing to speak to someone without having to file a report. Not all departments are that way.

If you wish to share your story, please hit reply in your email program to be contacted.
If you need habit help, go to warriorsofweight-consulting.

FEEDBACK
We value your feedback very much.
Please leave a comment below.
Please LIKE us on the website and at
WarriorsOfWeight on Facebook.
You can also follow us on Twitter @warriorsoweight.
Thanks.

DIANE GOLD, PUBLISHER AND AUTHOR
Diane Gold, Founder of Warriors of Weight, Turning Habits Into Health, is a mentor in tai chi, kung fu and meditation, a music, fitness and stress expert, dedicated mom, studying peaceful conflict resolution, habit replacement and certified in plant-based nutrition.
She has fallen prey to complacency, fear, slanted thinking at times in her life.
She says,
"When I write about ways that I have been, how I have handled life; I can see my life more clearly. Having allowed an abusive partner to call me names, scream in the house, strike me (whether I struck back or whether striking back is acceptable is not the point here), push me, disrespect me does not seem like what I would do. But, here's the secret. We all have the ability for emotions to tie us up or set us free. We feel different ones at different times, and some of us may never experience some of them. But, we are all capable of all of them.
"I am the first person to be compassionate because we deserve that in our fellow humans. I am also the first one to realize disrespect – when it comes to others. When it came to seeing disrespect thrown at me daily, I saw it, but I excused it and feared change more than I feared being chastized. I had that entire root system entwined around my thinking.
"Now, I don't. But, I included my own true story in case it helps one of you cope, speak, make a move, gather information, see your own truth.
"We are full of life and deserve to be treated like royalty. I don't mean we deserve to be spoiled, although those who love us may want to spoil us. But we deserve to be around people who value us, people who show us respect, people who go out of their way for us, people who enjoy us.
"Let's keep that in mind so that we lead the best lives possible.
"Finally, let's take overall good care of ourselves because we are so worth it."

Leave a Reply
You must be logged in to post a comment.