BAD HABITS: HOW TO CHANGE A HABIT (Issue 41)
By Diane Gold
I have been studying bad habits for some time, but closely since I realized that what was not addicting to me in my first and second decades felt different in my fourth and fifth decades. And after having lived a period of time as the girlfriend of someone self-destructive to someone emulating the behaviors myself and getting through that.
Eating too much in college or drinking a lot when I was studying jazz in school and going to the clubs at night were no big deal to eliminate from my life at the snap of my fingers. Everything was fun, experimental and easily controllable. As luck would have it, there were no addictive triggers. (showing at that time).
True, I did gain 20 pounds during college and struggled to get it off, but it did not feel the same as later in life when I began to develop chemical triggers with deep cravings. So I learned that one's capacity for habit (like an addictive trigger) can alter itself or turn itself on or off at various times in one's life.
Teaching and consulting in music, tai chi and stress relief have allowed me to study the habits of others. In general, what I found was that people change a habit by replacing it with a new one. I, for one, broke my cycle of excess by going to sleep early. When I woke up, my urge was gone.
The result? Eventually, a new habit is formed, that of immediately taking an action that takes us away from the behavior we want to eliminate.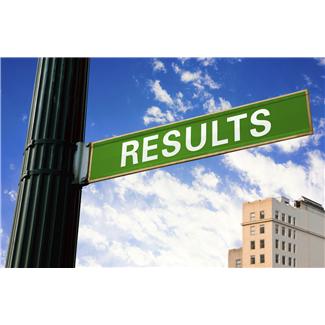 We have to keep in mind that when we do something over and over, our synaptic pathways get worn in a certain way to crave and satisfy, which is why we always have a tendency to that particular habit. That's why we have to form "parallel patterns" (in the words of Julia Layton, contributing writer at How Stuff Works) so that we become satisfied, replacing the old with the new behavior, eventually.
Old triggers will still occur. It's what action we take when they do that determines whether the new reward gives us enough pleasure to sustain the new behavior.
The expression
"build a life which is actually more enjoyable than substance use"
is quoted as the result we are looking for in a description of a substance abuse program at St. Jude's. This is the similar to
"Build a series of habits that erase or greatly minimize the desire for bad habits. "
To this day, though, I know that (I'm using alcohol, but this applies to any object of destruction) having one drink of alcohol will light up my synaptic pathways which are molded from habit, lying in wait to trigger cravings. I'll have one drink on day one. Then, on day two, it will be easy to have one or two drinks. The third day, it will be three drinks. This pattern will occur exactly as outlined, as sure as the letter b follows a in the English alphabet, once the cycle of giving in to the craving has begun.
Then, I will have to go cold tofu and kick the cravings.
THE SECRET
How? I will eat a salad and drink water at the first sign of any craving. This will stop the urge and calm down the urge cycle. This works for food in the same way. It changes the need for that greasy, salty, sugary food because we have nourished the body with
a blander, more wholesome taste. It will also mean agreeing with myself not to have the object of the craving for a few years, at least.
Having gone through the process of giving in to the craving and kicking it before, I won't bother going through it now since the work is hard and, most of the time, borders on massively hard. I can go do tai chi, stick my feet in the ocean, write an article, call an offspring or friend, drink the water or eat the salad very happily. I can even ramp up the writing of my book on, you guessed it, cravings.
__
Getting back to studying others, I have watched people dance, play music, do tai chi, run, start a conversation upon feeling a craving they wanted to get rid of. As long as they stuck to the new behavior; they had a chance of forming a new habit and bucking the old.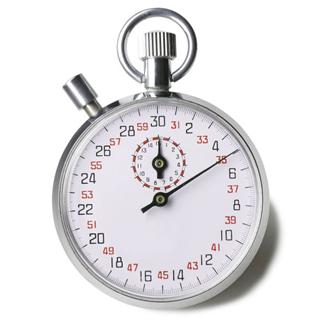 The trick is to do the new behavior within 30 seconds of getting the urge so that it doesn't build up in the mind. Not allowing time to lapse will help us not to get sucked into the behavior we want to dump. That's the key.
ACTION STEP
So here's an awesome action step. Carry a pocket watch or one of those timers the dentist gives us to time brushing our teeth. Immediately start it. This will make us aware that we have mere seconds to take action. This action should precede dancing, doing a kung fu form. It should not precede calling a friend or accountability partner for help. Always reach out first. But get busy and go for a run. Do it. New pleasure feelings will arrive. The previous craving should be gone.
Doing a movement activity works often because it produces a new set of chemical reactions which suppresses or lessens the "crave" hormones and increases the pleasure neurotransmitters.
For help with habits, check out WarriorsOfWeight Consulting, for 5-weeks or 10-weeks, for moms, daughters and you. Click the image below.

GO AHEAD. CLICK THE ENTER SIGN IN THE DOORWAY.
___
In doing research for this article, I came across this below flow chart by Charles Duhigg, author of the book, The Power Of Habit. He says,
"If you can diagnose your habit, you can change it."
He talks about how he used to leave his desk and go buy a cookie every day. He gained weight and wanted to do something about it.
He decided to log how he felt when he craved the cookie, what time of day it was and what the rewards were, following his flowchart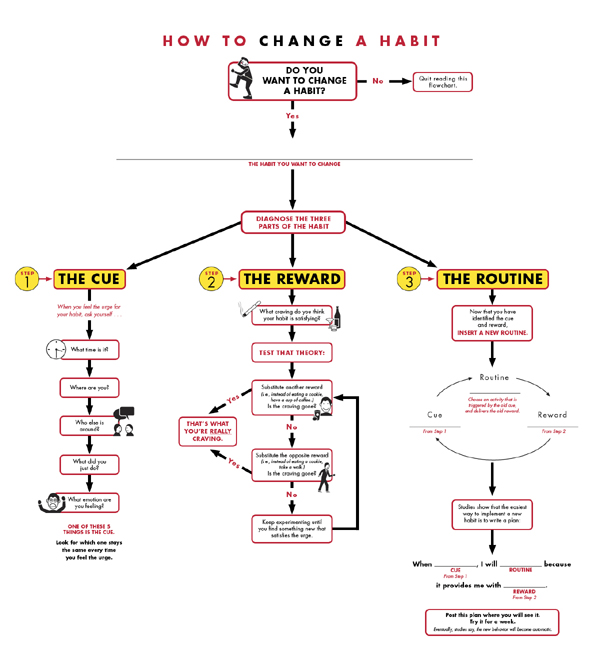 Click here to download.
So, he couldn't kick the habit until he learned how his habit worked. He learned that every habit has a cue (a trigger), a routine (the habit you have) and a reward.
He spent time noticing when he urged for the cookie: 3:00-3:30 pm, it turned out (the cue). When he got this urge, he'd go get the cookie, and, upon further examination, he noticed he would also spend 10 minutes or so socializing with colleagues in the cafeteria while eating (the routine).
In order to figure out his reward, he did an experiment. One day, when the cravings arrived, he took a walk around the block. The next day, when he urged, he went to the cafeteria, bought candy and ate at his desk. The following day, he went to the cafeteria, didn't buy anything and just talked to friends.
He realized his reward was the socializing. Now, at 3:00-3:30 pm, he gets up, goes over to a friend's desk, hangs out for 10 minutes and goes back to his desk. The cookie urge is gone, and he is getting his reward, socializing.
__
We all want different rewards and crave things for different reasons. One person's habit may be harder to change than another's. It may take me 3 months to figure out that I was buying the cookie to have a reason to talk to my colleagues, when it took Charles a day to do it. The habit that we want to change may show up 10 times a day, instead of Charles' habit, 1 time a day.
But, it is possible for us to change the habit. We just have to act quickly every time we have an urge.
ACTION STEP
Imagine if every time we felt an urge to eat, we walked out the door or got up from our desk and ran around the block. If we were of school age, we could ask permission to go to the women's bathroom where we could run in place for 60-120 seconds instead.
We'd be burning calories, we wouldn't be allowing ourselves to sit with our same old frustrating urges and do our same behavior and we would be strengthening and toning our muscles while running. (Wheelchair folks can do this, too.)

CONCLUSION
We can take many actions to change a habit. We can talk to people or we can do some type of movement or exercise.
All the actions boil down to the one key of replacing a behavior with a behavior. When looking for literature on how long it takes to change a habit, there is as much variation as there are people who write about it. That's because we are all so different.
To change the habit of leaving a light on when we leave a room is far simpler to change than the habit of eating salty, oily, sugary foods with every meal. Adding a salad to every meal could solve both conditions. It could be the consequence of not turning a light off and the healthy action that helps us to change our bad eating habit.
So, ACTION STEP
Add a salad to every meal. If we already eat salad at every meal, add 2 snack salads during the day, or increase the size of 2 of the salads.
__
Back to how long it takes. I've heard 18 days, 3 weeks, 28 days, 30 days, 45 days, 60 days, 3 months, 6 months. These are all correct. It's also correct to say that many habits are not broken but just suspended. This answer affirms the synaptic pathway scenario that cannot be changed theory.
The bottom line is that it is possible to change a habit. We have to act as if we are in a marathon. Because we are. As soon as we feel the urge to do whatever we don't want to do; we have to run, jump, stretch, call a friend, lock the refrigerator and give the key to our neighbor. Whatever it takes, we have to do it now.

For help with habits, check out WarriorsOfWeight Consulting, for 5-weeks or 10-weeks, for moms, daughters and you. Click the image below.
FEEDBACK
Please leave a comment and LIKE this article.
DIANE GOLD, AUTHOR
Diane Gold, Founder of Warriors of Weight, Moms For Healthy Daughters, is a mentor in tai chi, kung fu and meditation, a music, fitness and stress expert and a dedicated mom.
She is convinced through research and through personal experience, that we have the power to change ourselves. We just have to do it. Diane says,
"We fuel ourselves with the power to change ourselves. Although the journey may be different for each of us, It is not dependent upon anything else. Even if our living quarters are no bigger than an automobile, we have the ability to become strong and change our body, mind and spirit through meditation, exercise and studying. It is up to us to take that opportunity. "
3 Responses to "Bad Habits: How To Change A Habit"
Leave a Reply
You must be logged in to post a comment.