CITIZENS FOR CHANGE: NO MORE STATUS QUO GMOS

(ISSUE 130)

May 27, 2014

By Diane Gold

More people are becoming citizens for change, rather than accepting the status quo, GMOs, genetically modified organisms. This means more of us are educating ourselves, more of us care about more than "what's in it for me?" and more of us are ready, willing and able to stand up and act.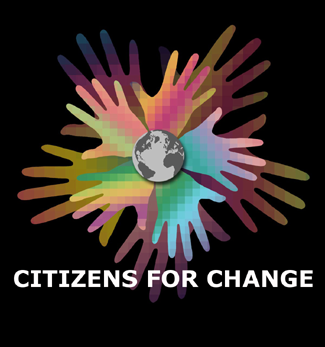 If we look at the predominant age group of people who know about GMOs and who just marched against the biggest seed and pesticide company that genetically modifies our food, we see lots of people between 10 and 40. This is great. It means that the more current generations are educated about food or are more savvy at realizing the mis-education they have gotten from food company's who trade human health for profit. And the families who stand up against GMOs have children whom they have taught or who have been taught in school.
Baby boomers and older have been hearing food propaganda for so many years, they may have been hard pressed to believe there is harm being done to them by their government's food agencies and industry giants on whose food they grew up. Of course, if they are ill now and they find a food correlation; they are motivated to act, whether they are set in their ways or not. There are also those of us who have been investigating the bastardization of food since the (19)70s, either watching with dismay as packaged goods in supermarkets took over and were called food while some of us have been standing with our lone flag so that people would take notice.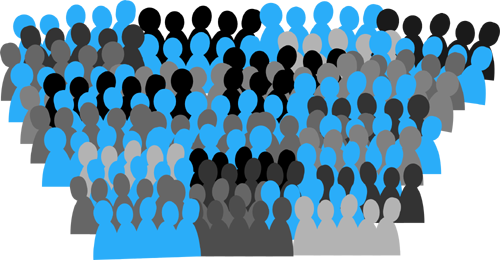 No matter what age, the time is now to stand together, jump together, march together, dance together, and educate together that genetic modification of food is not the way, while we still have other options. We can look at the great example of marchers against the big seed company, that took place the last Saturday in May, 2014, and be inspired – over 50 countries, over 400 coordinated marches.
THE GMO STORY
For those who are not familiar, back in the (19)80s, the company whose initial is M was one of the big creators of genetically modified seeds that would be resistant to pesticides and herbicides so that their produce would grow even while sprayed. By the way, the M company was one of the main contractors with the US Military to manufacture Agent Orange during the Vietnam War (an herbicide whose purpose was to kill off enemy food supply that has been found to cause cancer and other physical anomalies).
These GM seeds were marketed to save world hunger, by allowing developing countries' crops not to die from pestilence and producing better food. With this marketing, we might believe the company would give away its seeds. No, they are expensive.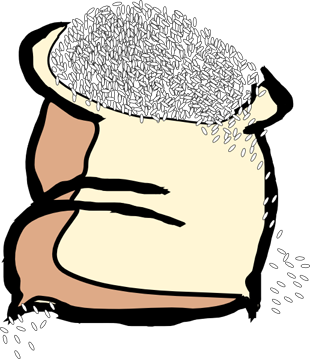 1) Catastrophically, these genetically modified (GM) seeds were made sterile so farmers who paid their precious money for these new type of seeds cannot use them the next year, or they were forbidden to reuse non-sterile varieties. Not only did they pay a high price for the seeds in year number one, this meant the M company was creating farmer dependence.
(This story parallels the philanthrocapitalisms who donate money with profit in mind but the donations cause the populations to become dependent financially.)
Many of us are dependent upon systems that own us. And that is why it's hard for us to take action, because we don't want to be in worse shape than we already are.
2) Pesticide/herbicide that is sprayed over GM seeds leeches onto farms of other farmers who use non-GMO seeds. The result is the pesticide/herbicide kills their crop.
3) The herbicides/pesticides used in this method of farming have been found to horizontally contaminate us. This means that animals who eat GM feed have been found to possess the herbicides in high quantity and people who eat the animals or the crops of this process have been found to have these chemicals passed on to them in high doses.
4) It is no longer a maybe that GMOs cause disease. There is a truly important paper that details GM science well:
http://www.i-sis.org.uk/Ban_GMOs_Now.php.
5) GM seeds cost double, triple, quadruple their counterparts. This is justified by the fact that crop is supposed to reduce famine. Unfortunately, there is no guarantee for crops that do not produce or survive, and farmers are left holding the seed.
CONCLUSION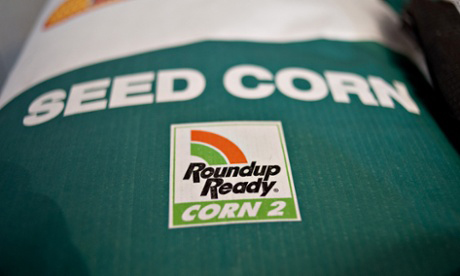 Luckily, we are citizens for change; and we see the need to label GMOs and ban them. Kudos to the State of Vermont for passing a bill that will require labeling of genetically modified anything by 2016. Hopefully, this action will not be politically undone.
IN BED WITH
Something else to think about. Why was the March Against the big M company not covered in the Sunday New York Times on the day following the action? Do big corporations stick together and not allow negative press due to in-bed-with relationships? Other large media outlets did not carry the story either. Smaller media outlets that are not affiliated with the big advertisers (who are affiliated with the big M company and the likes) ran stories.
Which leads me to mention that there is another in-bed-with angle to look at. Many ex-officers of the big M company left their company for the US FDA. One of these, wrote a paper for her company supporting the safety of genetic modication. She left her company job in time to get a job with the FDA and, ludicrously, to be the reviewer of the same paper that she wrote. Check here for some interesting cross-pollination "of people:" http://www.organicconsumers.org/monsanto/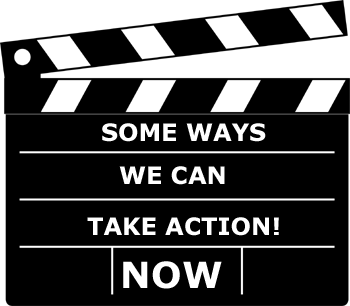 We are all citizens for change. We can uplift ourselves and move away from the status quo. We all need more knowledge of our food supply and what is best for our bodies and minds. Let not one day go by where we are not on the lookout for good information given with for humanitarian concern only. Let us also be aware of commercial information that may be manipulated to benefit its supplier, manufacturer, distributor or other profiteer. Our lives depend upon our proactivity, so, to follow, are some ways we can take action.
ACTION STEPS
It's great once a year to march. The sheer numbers are very helpful. However, on a regular basis, we can take action. Here are some easy ways.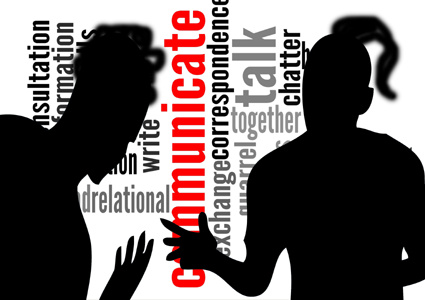 1) Know that if produce or products made with corn, soy (yes, that's also textured vegetable protein in veggie burgers), canola, sugar beets, payapa do not say they are organic, they are genetically modified, and tell one person. Also note, there are a few companies that will not use GMOs sometimes, but cannot list this fact because sometimes they do.
2) Declare that you will not use one of the following: corn, soy, canola, sugar beets, papaya unless it is certified organic for one week. That means you have to read box/package labels and look at the produce signs. If you pick corn, remember to include high fructose corn syrup products (which sometimes say only the words corn syrup)which are found in many cereals, colas and other soft drinks, fruit drinks, salad dressings, condiments, granola bars, other snacks and more.
3) If you have lasted a week eliminating any non-organic of a certain food on the list, keep this up for another 2 weeks. When you get to the end of the third week, choose whether it's a good idea to continue. If yes, ask a friend to do it with you, but remember to start the friend with one type of food for 1 week only. It's a big commitment to make a change for more than that. If that works, ask the friend to continue for 2 more weeks. If that works, ask the friend to ask a friend. And keep it going.
4) Keep an eye out for the latest research on GMOs.
5) Keep reading labels to become aware of the purity of our food.


If you wish to share your story, please hit reply in your email program to be contacted.


FEEDBACK
We value your feedback very much.
Please leave a comment below.
If you have time and appreciate the work, please LIKE us on the website.
Also at WarriorsOfWeight on Facebook.
You can also follow us on Twitter @warriorsoweight.
Thanks.


DIANE GOLD, PUBLISHER AND AUTHOR
Diane Gold, Founder of Warriors of Weight, Turning Habits Into Health, is a mentor in tai chi, kung fu and meditation, a music, fitness and stress expert, dedicated mom, studying plant-based nutrition and habit change.
She has been watching the way the food industry works for many years. Starting inquiries in the (19)70s to procure information about the source of certain ingredients (as in meat, chicken or fish, etc.), she says,
"The corporate yield kept growing and growing. Corporate entrepreneurs saw the profit in consumerism. That's how the idea of tempering agriculture by tampering with seeds was born.
"There are 64 countries that require GM labeling. That's a start. Here's hoping we can act in ways to prod our lawmakers in every state to label, stop and ban GM food or seed. For the sake of our health.
"Finally, let us all take good care of ourselves because we are so worth it!"


Leave a Reply
You must be logged in to post a comment.