DANCING FOR WEIGHT LOSS: A FUN WAY TO FIRM IT, MOVE IT, REMOVE IT (ISSUE 54)
By Diane Gold
Dancing, by its very nature, can get us moving. As a musician and tribal music lover, I know how it feels to be consumed by the music. It can easily get us in a state of heightened energy. It has to be just right, though.
How many times have you listened to a song that gets you moving and foot tappingly grooving only to share it with a friend who is falling asleep to the very same song.
All we have to do is look at drivers in cars who are happily singing to music or runners and walkers with music players happily gyrating to their workout. When we survey what they are listening to, all the music is diverse. Some of us like any kind of music. Others of us are pretty picky. We have to listen to specific music at a specific time or enjoy our silence. I am in this last category. My strong attitude about what I listen to may come from having studied all genres of music to get my music education degree. Or I like what I like when I like it.
The music we listen to has to feel right at the time. Otherwise, as my music therapy training tells me, the music can be counterproductive. So, let me start off by saying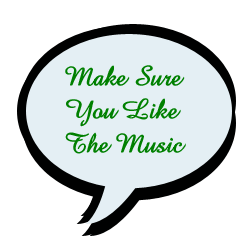 MAKE SURE YOU LIKE THE MUSIC!
It will affect you on many levels. When I listen to tribal dance music, I get calm and inspired. It's the only music I can listen to when I need to concentrate. Many people I know would never listen to it. Different strokes for different folks.
So, how can we embrace dance in our weight loss regime? Happily, dancing is free. It is there for us just for the doing. It lives in our bodies.
EXCUSES
Here are the excuses we might use for not dancing.
1) Many of us are shy. We don't even want to see ourselves.
2) We would never dance in public.
3) We don't know what to listen to.
4) We have no time. See action step 1 below.
5) We don't feel comfy in our bodies, so we don't like to dance.
REPLIES TO EXCUSES
1) Combatting shyness: We can dance in the dark where no one can see us and we can't even see ourselves. It's very freeing.
2) Combatting being in public and dancing: Well, here's the big news. We don't have to leave our houses to dance. And we might want to dance outside the home after a while.
3) What to listen to: Pick something. The joy is the next day, we can make a new selection.
Most of us have access to a TV, interconnected phone or computer. Music is just a click away. We can flip a channel or go to www.live365.com and choose the genre of our choice. We can also go to www.pandora.com and make our own listening station based on 1 song or artist that we like. The free Pandora software will find other songs like our 1st song. Both Live365 and Pandora are free. Or you can pay a little and get rid of ads. Ask me for help if you don't know what to do with them.
4) Making time: It's important to make time for moving the body by dancing, especially if we are working on weight loss. Once we start with Action Step 1, it will be easier to become consistent.
5) Combatting not liking to move: With dancing, we are moving the body. This means burning calories, firming the body and building strength and energy. These are all good reasons to make a go of dancing.
ACTION STEPS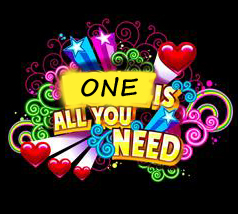 So here are the action steps for this week.
Hopefully, 1 of them will appeal to you.
All you need is 1.
1)
MUSIC PLAYER IN THE BATHROOM
Decide you will take some type of music player into the bathroom first thing in the morning. Just to get the day started off right.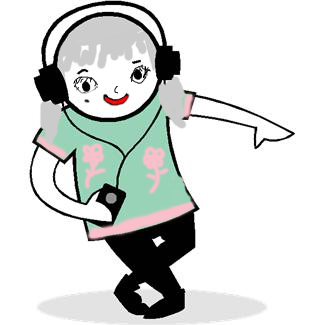 It's a great time to dance. It will immediately take a little of your hunger away, and it will make the body feel great. It will be your kind of music, so you will like it and respond to it. As I see it, anything is danceable, from Bach to Bartok to Country to Tribal. But starting is the big thing. The next big thing is continuing. Those are the biggies with everything. Begin and continue!
Because you are beautiful, fantastic, worth it and in need of shaking yourself out. Making this dancing on a daily basis will take 3 minutes or less.
1 minute is enough if that's all you have the time for.  And listening to music close up, that is, in headphones, makes you feel as if you are in a music world of your own. And, guess what? You are. The trick is to make it consistent.
2)
TELE-DANCING
Tele-dancing is just what it sounds like: going to the phone and getting on a conference line and dancing. Beginning on Thursday, December 6, 2012 and Tuesday, December 11, 2012; tele-dancing begins at 7:00 pm Eastern time, Thursdays and 6:00 pm Eastern time on Tuesdays.
It's a 5-minute program that will get you moving to the music and taking the opportunity to free yourself through dance. 5 minutes. You owe it to yourself. No one will be watching. No one will be judging your moves. This is for you. Try it, you'll like it. Think about how exercise will decrease your ghrelin hormone to lower your food cravings.
Call-In Details: HERE.
3)
TRANCE TAI CHI
Trance Tai Chi is a method of moving the body to a progression of relaxed music>mellow music>excited tribal dance music>then mellow music again>then ending with relaxed music. It includes short instructions where we suggest tai chi-like movements. The instruction allows people to have a basis from which to move and leads up to free form dancing. The purpose is personal freedom.
I do sessions by appointment through trancetaichi.com. But you can find dance similar to this at yoga schools across the United States. They call it trance dance, ecstatic dance and breath dance.
4)
5RHYTHMS
5Rhythms is a dance method where there is specialized instruction to notice your body parts. No actual specific way of moving is recommended. The instruction suggests ways of becoming aware of the body. After an awareness warm-up, the facilitator coaches the group into a series of rhythms which the founder delineates through which meditation can be achieved. It's very free form dance with a direction: yours.
Look up a 5Rhythms teacher in your area. We don't have one in South Florida, except occasionally when a super-charged session occurs. Amazing stuff.
CONCLUSION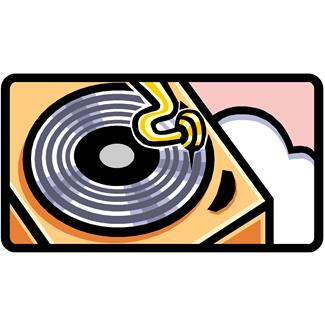 I remember lunch time when I was in 5th and 6th grades in New York. We had a record player outside in the school yard. Every day, I would bring my 45 RPM records to class so that we could dance. True, there were so many people singing rhythm and blues and rock and roll, so it was much easier to keep track of the latest and greatest records, as opposed to present day when there are hundreds of new artists coming out every minute because of the ease of technology. It's great to have such technological access!
Dancing is great. It can jump start the day or be a superb ending to it. Incorporate it into the day to feel free, and to reduce extra weight.
5)
ACTION STEP 5

If you have a particular type of dance that you like and you want to go out of your house to do it, check out www.meetup.com for a local group. Type the kind of dancing you are curious about, and see how close one is.
__
Dancing for weight loss is not a novel idea. It remains a good one, though. 1 minute a day makes a difference. It will start you in a direction of being consistent and caring for self. Enjoy the experience, whichever one you pick.
FEEDBACK
Please leave  a comment and LIKE.
DIANE GOLD, AUTHOR
Diane Gold, Founder of Warriors of Weight, Moms For Healthy Daughters, is a mentor in tai chi, kung fu and meditation, a music, fitness and stress expert and a dedicated mom.
She creates simple strategies that cost little time and little money that lead to a personal shift that secures an objective. She says,
"Moving the body is a metamorphosis. When we dance, we can easily shake out stress at the same time as we are speeding our metabolism and making ourselves healthy. There are many ways to dance, in public or private.
1 minute's worth will do the trick, every day. And the best time to start is now."
Leave a Reply
You must be logged in to post a comment.