HABITS IN MEDICAL CARE – PART 3: READY FOR CHANGE?

(ISSUE 112)
By Diane Gold
This article looks at 7 habits well ingrained in our standard behavior in those of us who have put our faith in the medical care system without realizing the pitfalls and the dangers and before examining the outcome. Its purpose is to highlight our automatic acceptance of these behaviors and to offer alternative options to anyone ready for change.
1)   Depending upon a primary care physician and giving up our personal responsibility for our care.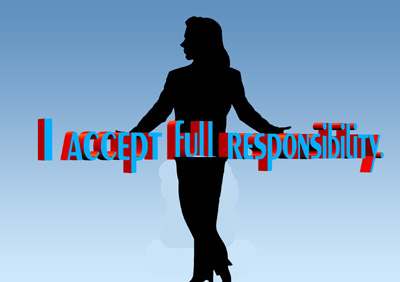 In the previous article in this series (June 24, 2013), I mentioned I was still looking for a primary care provider. I have found her. It is I, an unlicensed, non-medical person who knows a lot about nutrition and mind, body, spirit fitness. So far, I care the more about my own care than anyone I have found; I don't treat myself like just another chart; I know the details of my case without having to look at a chart which is brief, at best; I have done research on nutrition and fitness and body processes and interactions that no medical personnel I know has done.
I work on always being open, as I believe it is a great way to live. But I am responsible for myself and count on specialists for specific parts of my body. Shouldn't we all be responsible?
2)   Having to pay for a 2nd doctor's visit to get the results of the diagnostic tests whose prescription we paid to get at the 1st doctor's visit.
When we have a question, we must make an appointment to ask the question: unless we have some type of concierge version of a relationship with the medical pro. In days to come, it is likely that we can use telehealth (virtual medicine) to get our question answered. Of course, we will pay for the medical pro's time in school, cost of school, cost of overhead including office staff, whether face-to-face staff or virtual, and medical expertise.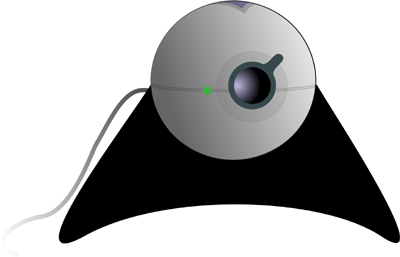 Although I am looking forward to the day when all medical professionals offer  electronic consults, the telehealth-telemedicine industry is already having us form a new habit, should we choose to accept what it is pushing. Their business model saves provider overhead, saves the government emergency visit costs for patients who get government subsidies, but the patient pays the same as before. As are many infrastructures, this one is abusive.
The televisit might be no more than 50% of an actual face-to-face visit if we were taking into account there are no office to clean, no employee needed to meet and greet, no sterilization of instruments and no need to prepare an office for the appointment. Further, more of us would be happy not to have an in-person visit if our virtual encounter cost less. It doesn't. Why would it not, except that the industry has made a pact not to train us patients to pay a non-reduced cost?
3)   Taking doctor recommended drugs from doctors who are paid by the pharmaceutical companies to prescribe.
Does your doctor work for a pharmaceutical company? Did you know that some are commissioned to recruit patients for a new drug, getting paid per each head brought to the study? They are also trained to educate other doctors about the possible benefits of the drug so that other doctors will recruit patients to take the drug. Don't know for sure, but I suspect that the educating doctor gets a cut of the stipend that every other doctor gets for bringing patients to the study. If this is the structure, it is multi-level marketing which I firmly believe in. But, in medicine, might there be agendas pushing prescribing techniques?
Just like the pharmaceutical rep I met the other day, the doctor paid by big pharma has been trained by the pharmaceutical company on the merits of the drug. Had s/he seen all the trials, even data of patients who didn't finish or on patients who dropped out because of side effects? Makes us wonder.
4)   Accepting that doctors don't get to see the full data on drugs they prescribe.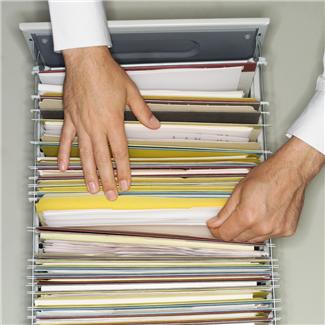 Doctors and health professionals only get to see a summary of abstracts or the full abstract if they pay for a medical journal subscription that houses the abstract. The abstract is some editor's summation of facts which may not reflect study results. How weird that drug study results are not open to patients. We're the ones who have to decide to take them or not. These data are also not open to doctors. Should we just say,
"Yes, ma'am. Thank you, ma'am,"
when told to take a drug when we don't even know whether evidence collected shows its merit or not?
5)   Accepting that the drug administrator in our country permits pharmaceutical companies to hide drug trials from doctors and patients.
6)   Not being told, in advance, the cost of what we are purchasing at the doctor's office.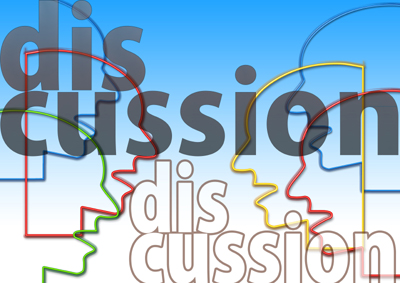 7a) Not being given full explanation before a procedure is done at a doctor's office so that we can decide whether we agree to have a procedure done.
7b)  Not standing up for ourselves and asking for full explanations at a doctor's office before we have a procedure done.
CONCLUSION
We all have habits in medical care. Whether we are aware of them or not is another story.
The way to better ourselves is to notice how we treat ourselves and notice how people we pay in the health care system treat us. We deserve good treatment. This may mean changing our habit.
WHAT YOU CAN DO, THE ACTION STEPS
These action steps require that we be our own advocates. It's not as hard as we may think. And, many providers will be willing to talk and change, should be we bring our concerns to their attention.
1)   Study how the body can be made to be healthy, and do this for the rest of your life.
2)   When you call the provider's office to get the results of your test, have the provider fax or email you your results. Then you can decide whether a follow-up appointment is necessary.
Ask your medical provider if  you can confer by email and what it would cost.
3)   Ask your provider if s/he is in any way affiliated with the pharmaceutical company of any drug prescribed.
4)   Ask your provider how much data she has read on any drug she suggests. Ask that she get that data to you for your review. This does not mean the insert inside the drug box or the summary of any abstract that is available online.
5)   Call the drug administrator in your country, and talk about how you want drug trials to be public, not proprietary.
6)  Call you provider a day before an appointment. Request of the front desk that they tell you up front what your responsibility will be for the visit. This may mean they have to call your insurance company to find out what your responsibility for payment will be. I they say you have to wait, you can tell them you would need to know this information before you go to the appointment.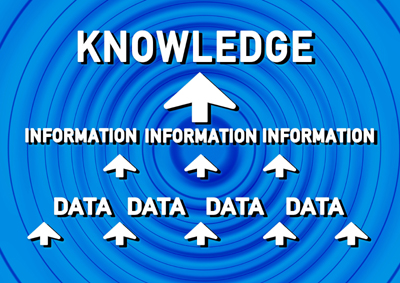 If you have no insurance, ask the provider's office person for what you will be responsible if you have a routine visit, an x-ray, anything else commonly done in your type of provider's office. Of course, the office person will say s/he won't know until afterwards. At this point, mention that you are asking for the cost for an office visit and 3 x-rays. If you don't have the x-rays, you can deduct that amount. Also, if you have no insurance, request of the office personnel that they request of the provider to be permitted to pay the allowed amount paid by people on an in-network insurance plan. Sometimes, they will have mercy. But, if you don't ask, you'll never know.
7)   Tell your provider that you are always interested in a full explanation of anything that s/he wants to do so that you will feel more comfortable with the process. Be clear the provider knows you have full confidence in what she is doing but wish to understand the process before it happens. That way, no ego gets bruised, and you can still decline the procedure once you understand what it is.
_
AWARENESS
Be aware of how many habits in medical care we have. We can change them today to support our lives.     Awareness


FEEDBACK
We value your feedback very much.
Please leave  a comment.
Please LIKE us on the website and at WarriorsOfWeight on Facebook. Thanks.

DIANE GOLD, AUTHOR
Diane Gold, Founder of Warriors of Weight, Turning Habits Into Health, is a mentor in tai chi, kung fu and meditation, a music, fitness and stress expert, dedicated mom, studying plant-based nutrition and habit change.
She believes we are responsible for our health and its treatment. She says,
"When we allow a medical provider to work with us, we are giving opportunity. True, we are also fortunate to have the benefit of such a person, especially if we find a caring and competent provider.
"But part of our responsibility, as I see it, is to ask questions about every step of our medical care and to inform all providers how we want to be treated. Otherwise medical professionals will not know that we want discussion and disclosure and may not realize we wish to approve or disapprove what is being suggested.
"The more we speak out, the more medical professionals will feel comfortable talking to us instead of at us. If we stay silent, care providers sometimes think we don't want to participate in our own medical life. So, make it known that we want to be very much involved in all procedures.
"If we've never asked questions, habit change is in front of us. If we have been expressive about our involvement in our own medical care, it's always great to reinforce a good habit."
Leave a Reply
You must be logged in to post a comment.