HABITS AND MEDICAL CARE: PART ONE – WHAT CERTIFICATE IS THAT?

(ISSUE 81)

By Diane Gold

M.D.s vs. D.O.s

When we first come out, we go to a doctor who specializes in kids. If we're on public assistance, we go to whomever we get on an infrequent, if not inconstant, basis. We don't always remember the experience, depending upon our memories. My son probably remembers his first encounter, whereas I have scanty recollections.

In the old days, when I was a child, we were taught that only doctors with the initials M.D. after their names were qualified. D.O.s, Doctors of Osteopathic Medicine, were thought to hold less qualification than the allopathic doctor, even though they went through the same training, sometimes at the same schools, definitely at the same teaching hospitals, for the same amount of time. Who promoted the inaccuracy? The habit of continuing to believe it, even though we know it is not true, requires exposure to the truth, research and, like any habit, continual maintenance.

FYI: in 2008. the AMA, American Medical Association, resolution 302a states,

"H-405.969 Definition of a Physician

"The AMA affirms that a physician is an individual who has received a 'Doctor of Medicine' or a 'Doctor of Osteopathic Medicine' degree or an equivalent degree following successful completion of a prescribed course of study from a school of medicine or osteopathic medicine. (CME Rep. 4-A-94; Reaffirmed by Sub. Res. 712, I-94; Reaffirmed and Modified: CME Rep. 2, A-04)"

DRUGS FIRST?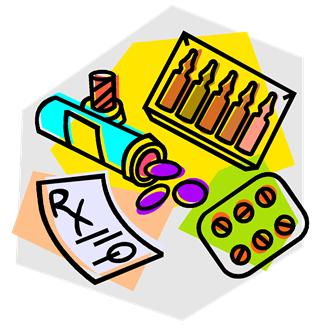 Through the medical model to fix what ails, doctors are schooled in drug therapy. This is super fantastic since drugs are miraculous helpers. But, there are preventive disciplines that have little to do with pharmaceuticals; they teach us how to live and thrive without drugs.
A perfect example of the old way of thinking is that when I looked for an image under "medical," most of them showed pills, syringes and drugs.
Awareness and training are changing on this point, but doctors, to date, usually do not study to be qualified to insert a nutrition and fitness regimen that prevents problems, minimizes disease initiation or flat out switches off a gene or inhibits the release of a chemical that causes negative conditions in our body (or mind).
Since there is no nutrition requirement in medical school, the latest and greatest discipline, integrative medicine, whose time is overdue, but we'll take it, is looking to correct this failure. Unfortunately, doctors who provide nutritional and exercise physiology specialists along with their services, are few, are often not connected with an insurance plan and usually charge triple as to make the appointment cost prohibitive.
In time, hopefully medicine that looks at a person and not what money can be made by each industry separately while treating the person, will become the standard that should have always been. I'm grateful it exists now, but couldn't we say it is the public relations way of saying,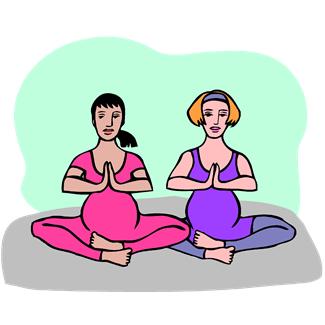 "Oops, we, in medicine, made a mistake. We forgot to include nutrition, exercise, rest and peace of mind as crucial coursework in medical school,"
without admitting we made a mistake? And we will all know what is happening behind closed doors,
"Look what this means to us, fellow doctors? We can profit from our mistake. We can name a new discipline, Integrative Medicine, charge triple for it, get a percentage from each discipline provider including the gyms, and maybe no one will ever notice we left this stuff out of a standard office visit. But, at least, we will won't have to admit that we left something out and can still maintain the label of the Almighty Doctor."
Don't get me wrong. Getting through medical school is a bear. I just watched my precious daughter graduate vet school after eight years of diligence with extra work many summers. Her resume is longer than mine, and she is just starting out. I am told the severity of study is similar to med school, or worse.
Much respect to everyone who does it.
THE OTHER MEDICINE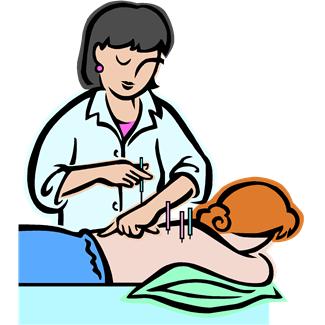 Because of the lack of completeness in the medical model, or due to a myriad of other reasons including personal choice, different philosophy, poor grades, limited funding or indecision early in life to go to medical school); there are lots of folks who go into other medical disciplines. Because most are not standardized into one association or even one association per discipline, there's a lot of variation in what people learn and what each certification actually means.
Here's a non-medical example: mp3s are the most common audio file format. There are 30 or so others offered that were manufacturer specific. If we didn't use a player by our particular manufacturer, we couldn't play our song. People spent extra time working on converting files or buying duplicate hardware, rather than listening to music. Until the people spoke: peer sharing was born.
Here's a medical example: people have taught us to reach for a pill. If they had been taught nutrition and exercise education from early childhood, they would be in the habit of preventing whatever it is that is causing them dis-ease so that they would be looking for relief from sickness far less. They might also be familiar with the myriad of options to healing, other than the pill.
CONCLUSION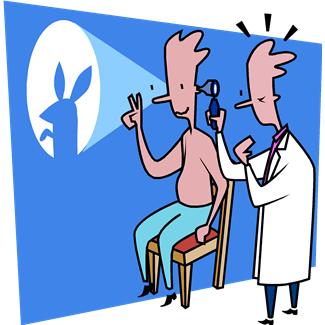 Of course, there are loads of habits we have developed over the years. They are so ingrained, sometimes we can't identify which are based on learned facts, on nebulous supposition, on familial traditions.
The method of change is still the same. Take one step in the direction of the new idea, and we are one step closer to change.
Below are action steps that are fun and educational. They are meant to stimulate your thinking so there are dynamic learning and flowing habits in your daily living.
ACTION STEPS
1) If you had a child today, what would you teach this child about proper nutrition? Whatever it is, go learn this nutrition now, for yourself. You are worth it. Or so that you will be up-to-date for the sake of your child.
2) Do you have one food habit you have that goes against scientific evidence? Such as, do you eat a food that you know is bad for your arteries?
Here's one: I could mention that combining proteins on a plant-based diet has been scientifically proven not necessary. Many books incorrectly talk about this outdated information that I, only recently, corrected in my own skill set.
There are many habits we have developed by believing in food manufacturer's ads or antiquated principles or by just plain hedonism. Find one habit, research it and see whether you wish to change it.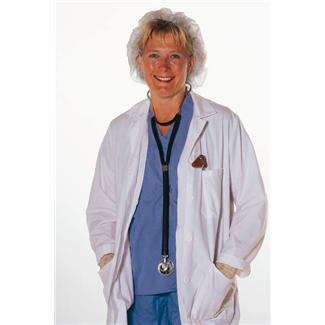 3) If you defined the role of the perfect doctor, what expertise would your doctor have? Can you make a list of what is missing in your current doctor's education? If you have the perfect doctor, please pass her on so we can know about her.
4) What do you do on a daily basis to relax? As with food nourishment, relaxing daily is a must. If you don't have a daily relaxer, consider one. Want a suggestion? Just ask here.
5) If you could change one thing about medical care, what would it be? How can you contribute to making it happen?
_____
Hope you enjoy going through these action steps.
FEEDBACK
Please leave a comment and LIKE.
DIANE GOLD, AUTHOR
Diane Gold, Founder of Warriors of Weight, Turning Habits Into Health, is a mentor in tai chi, kung fu and meditation, a music, fitness and stress expert, dedicated mom, studying plant-based nutrition.
She has been around the medical profession as a music therapist and as a mentor in two very defined systems of personal development, kung fu and tai chi. She says,
"The more I learn, the more I see the subtleties of how we form habits. We get them when we are young, not by osmosis, but by repetition. We see an action, hear a philosophy, we act as if it's ours; and then it is ours. This happens at any age the same way.
"I'm reminded of the Jim Carrey movie where his character, Truman, is raised in a town that is a TV Production Set. Every social encounter this character has had has been with an actor playing a role without his knowing it. His life is on TV 24/7 for other people's entertainment. and his producer's profit. When some of the actors on set let Truman overhear their acting commands, he learns his life is not real. With this new discovery, he changes his habits to escape and have a new life.
"When we learn new information where changing a habit would support us more efficiently, it might be time to change that habit."
3 Responses to "Habits In Medical Care: Part One – What Certificate Is That?"
Leave a Reply
You must be logged in to post a comment.