MEDITATION FOR WEIGHT LOSS (Issue 6)
by Diane Gold
Meditation for weight loss is a huge topic. You might be saying,
"It seems impossible that if I meditate, I will lose weight."
"How can meditation help weight loss?"
"After all this time, all I have to do is meditate, and I will lose weight?"
The statement is quite powerful, as it is sincerely meaningful. Meditation is the act of focusing on "no thing" through a study of focusing attention on one thing. This article will look at meditation as a solution for many where "other" systems have had minimal success.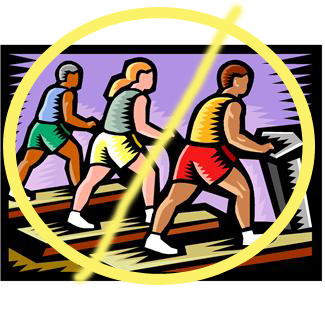 The obvious secret weapon that meditation offers is that it doesn't require working out or body motion, often dreaded when we want or need to lose weight because we feel too uncomfortable to move or we're dismal.  There's no big effort to get it started. The only thing moving is internal, it only takes a minute and it makes you feel good.
So what is this meditation for weight loss? We have to recognize that, for every system of our body, there is some type of release valve, like on a pressure-cooker, radiator or properly operating oil rig. We, humans, have our own pressurized systems resulting in nerve pressure, blood pressure, intestinal pressure, bladder pressure, eye pressure, brain pressure and so on. The body has a specific way of relieving excess pressure, or we start to break.
The mind is a human system of conscious experience and intelligent thought. It, too, feels pressure and needs a relief valve or else. It is very hard work to spend a full 24-hour period without giving the mind a break, especially if the day includes worry, anxiety, poor self-esteem, frustration, stress. We all experience all of these emotions from time to time. However, weight losers who are having trouble doing it have these emotions while they also have the pressures of a day-job (corporate or independent), going to school or mothering. The exhaustion and stress caused by the weight issues is enough to make you want to do what?
Specific to our topic, I will say the word: "eat." There, I said it. To let off steam as our release valve, we eat. For people with weight gain issues, the opposite is true, too. The strongest minds with "bad feeling overload" may end up with no appetite and become unhealthy because of it.
Here's what we know about the mind, that fragile piece of real estate that we know so little about:
1)    we function more successfully without pressure
2)    we can train ourselves to focus to remove pressure
3)    we can choose to live in ways that can minimize pressure
4)    we can train ourselves to recognize the signs of pressure before it is there
5)    we can awaken deeper levels in ourselves
With that in mind, is it clear how meditation is connected to weight loss? When we meditate,
1)    we give ourselves a personal place of stillness
2)    we learn to stand still
3)    we learn to have a focus
4)    we allot time out
5)    we evolve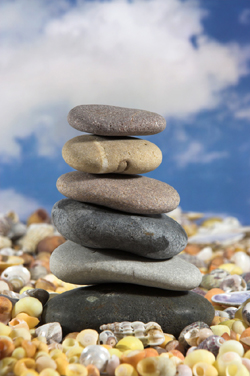 Imagine if every time we felt stress of some sort, we could do half a minute of meditation, and the stress would go away. Our emotional eating would reduce once we learned that a tiny taste of the meditative mind could give us a different perspective which could help reduce food cravings.
As we said before, meditation is focus. The more we practice, the more adept we become at having our mind follow the path we design for it, rather than having our mind follow its own, undirected whims. It is not simple to rein in the mind, but some ways are simpler than others.
When I was 21 years old, living in Washington Square Village, I followed a philosophy that included two-and-a-half hours of meditation a day. For 5 years, I sat in two prescribed positions on a daily basis. Did I meditate? The answer to this question requires understanding that meditation is not a physical action. The mind has to cooperate through being trained to do it.
My answer is that I almost never "meditated," even though I spent 2.5 hours in meditation position. The method prescribed concentrated on more than one thing at a time, and my mind was easily distracted. To this day, as a positive result of that training, I teach a simple method where focusing on one thing is not impossible. No mantras, no looking at clouds, no techniques that can split the mind. We are scattered enough.
The trick to weight loss meditation is to change your reaction to the urge to eat or the urge to eat what you have decided you would prefer not to eat at the time. Where your reaction used to be to get instant gratification, be sad, be mad, be hasty; you can change your behavior by standing in meditation position for 30 seconds. This act may give you an opportunity to grab your mind away from that urge when you want to eat and it is not time to eat, or when you want your mind to lead you well, rather than comply without choice.
Here are steps to follow once a day for a month at the time of hunger, when you would like to postpone your eating, eat less, lower your urge level or simply change your perspective. This certainly will slow you down and give you a moment to be your own boss.
By the way, if this is not an impactful experience the first time, do it again. At least for two weeks. It might grow on you. You might start to be able to see another aspect of yourself. How much fun would that be!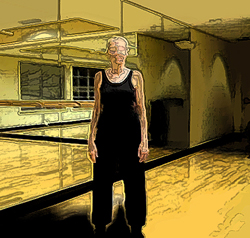 1)    Stand with feet shoulder width apart.
2)    Bend the knees.
3)    Tuck the butt.
4)    Straighten the back.
5)    Lean forward 2 inches from the waist.
6)    Make sure arms are relaxed with palms at side of thigh, hanging.
7)    Take the left hand and semi-point the index finger from the relaxed position.
8)    Slowly, meditatively, draw a counterclockwise circle from the right side of the body to the left, 3X, 3/4 of an arms-length in front of you.
9)    Place arm back at the side, dropped arm position, no tension.
10)  Relax a second or two.
11)  Take the left hand and semi-pointing the index finger from the relaxed position
12)    Slowly, meditatively, draw a clockwise circle from the left side of the body to the right, 3X, 3/4 of an arms-length in front of you.
13)    Place arm back at the side, dropped arm position, no tension.
14)    Relax.
This meditation affects weight loss through the body's working to pump the blood through the legs in the standing position. Most of the result comes from taking your focus away from other distractions, including food. You are undoing stress in yourself, so you will be better equipped to proceed and succeed at weight loss.
CONCLUSION
There are many ways to meditate, and there are a myriad of programs on weight loss. This particular combination of meditation for weight loss uses 30 plus years' experience at stripping down to basics the act of meditation and the act of changing an urge. As with any meditation, it is very personal. There is no wrong. There is also no comparison chart for you to use. This is for you.
Your questions and comments are always welcome. Particularly for this article, if you would like to ask a personal question about your experience, please do.
YOUR FEEDBACK
Always feel free to share your stories by commenting below and by email at: 1 [at] warriorsofweight [dot] com.
DIANE GOLD, AUTHOR
Diane Gold, Founder of Warriors of Weight, Moms For Healthy Daughters, is a mentor in tai chi, kung fu and meditation, a music pro and stress expert and a dedicated mom. She says, "Any action changes our perspective. The simpler we make things in preparation, the easier they will be. The more we repeat the same action, the more we will understand it."
---
---
One Response to "Meditation For Weight Loss"
Leave a Reply
You must be logged in to post a comment.