PREPARING TO THRIVE WITH FOOD ADDICTION: HOW TAI CHI MIND READIES US FOR CHANGE (Issue 29)
by Diane Gold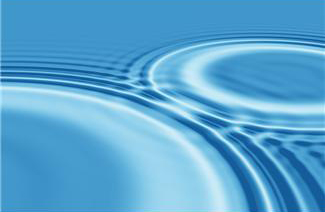 As someone who enjoys teaching, my main focus in passing on self-help is to teach people that it is easier and more effective to create smooth, one-step transitions in our lives than heart-wrenching, deprivation-based pathways. I am not saying that we don't have to work hard to achieve change. I am saying that our attitude about the work can come from a place of endowment and not of hardship.
Tai chi is a way of thinking, moving, emoting and living where it is easier to ripple like water in a pond than it is to navigate through a raging ocean storm. (All mind/body training has similar goals.) Many hundreds of students I have taught and I, personally, use this way to navigate life. With this in mind, I believe that all the programs each of us chooses for personal development give us a foundation in how to be happy, healthy and wise and not sad, repressed and stressed out. These programs teach us to apply the knowledge to our every day lives.
So let's say we study tai chi, based upon circles and the lack of angles. When we apply the balanced movement of tai chi to our lives, we panic less, walk more confidently, breathe more evenly, are more productive and more motivated. When we ignore or forget these principles of balance; we become pinballs, maneuvering obstacles and have no roots to hold on to. When we apply tai chi mind, including the slow movement of tai chi, to other areas of our daily existence, we end up understanding Aesop's Tortoise Philosophy, that is,
"Slow and steady wins the race."
Meaning we have to be prepared, persistent and positive when embarking on an undertaking, no matter what it is. But how many programs forget to include preparation?
Let's say we want to lose weight. We must start at step 1: GET READY, as in,
"Ready, set, go."
Instead of focusing on the flood of thoughts in our head about how we couldn't stop eating a minute ago or an hour ago or yesterday or for the last 10 years through 16 weight loss programs; let's prepare now for this goal of weight loss.
Most program guides leave out the part about preparing the mind. This one secret will affect our journey's outcome.
CONCLUSION – WITH ACTION STEPS TO FOLLOW
With a relaxed and focused mind, we begin a quest with the best conditions for victory. When we first learn to surf, we don't go out on a raging ocean; we opt for a calm sea when the waves are more predictable. When we go out on the most important date of our lives, most of us won't wear a sweatshirt (although I did; we dress up. As simple as it sounds, when we spill certain substances on our clothes, we prepare them with certain cleaning helpers before putting them in a washing machine.
These help techniques are what we must provide for our mind. We might as well grab every advantage we can so that we can reach our goal with as little effort as possible. We must take steps to reduce our anxiety, understand what is ahead of us, perceive our situation and be our own cheerleaders. Even if we don't believe in ourselves today, if we
"Fake it to make it,"
we have the best chance of becoming what we  act we believe.
Another important quote, this, said by Ben Affleck in Boiler Room,
"Act as if."
It's not that we will immediately transform and believe in ourselves, with stability and nerves of steel, devoid of personal challenges; but we will have taken a moment to examine where we are and where we are going. This act of preparation gives us the presence of mind and the awareness upon which success is built.
(This article is the result of my considering the many food help programs that exist today. I included the word "addiction" because it is a buzz word. It is not a helpful word for the consumer; it brings a weight all its own and carries with it stigma and prejudice. Labels help researchers; they usually do not help the people who are labeled until the labels do not obviously apply.?
ACTION STEPS
The truth is everyone can stop eating one specific food for a small part of one hour on a regular basis. After all, we breathe in between bites and do not consume our food while breathing in. So, if we break down our eating schedule, we already do what we wish to achieve. We already do not eat all the time.
Let's say we eat 15 times a day, when we only want to eat 5 small meals a day. During those 15 times, though, there are always breaks between these meals. We will use those to our advantage.
We need to have a conversation with ourselves before we start out on our program, during one of those times we are not eating.
1)    This is what we should tell ourselves at the start of every day. (We can do so look in the mirror if we have one.)
a.    I am hopeful.
b.    I already know how to take breaks from eating.
c.    I am more likely to succeed by preparing my mind for my task.
d.    I have control over my actions, even if for a short time.
e.    I have the power to take a tiny step.
f.     I do not deserve to suffer over food.
g.    Making change can be my fun adventure.
2)    This step can be done once or continually.
Watch this You Can Do It movie clip
---
After taking these steps in (1) and (2), we can go about our day with a renewed attitude and our new food plan in mind.
---
---
If you would like help with a step-by-step food advocate, go to Food Advocate.
FOOD ADVOCATE, affectionately called M.A.M.A.
For the first time ever, we offer FOOD ADVOCATE to help you thrive.
M.agnify your ability to eat healthy food.
A.fford your Food Advocate.
M.otivate yourself.
A.ccess, 24/7.
Go ahead, check out FOOD ADVOCATE.
FEEDBACK
Your feedback is very important to us, and we appreciate your time in leaving it in the comment section below.
______
DIANE GOLD, AUTHOR
Diane Gold, Founder of Warriors of Weight.com, Moms For Healthy Daughters, is a mentor in tai chi, kung fu and meditation, a music, fitness and stress expert and a dedicated mom. She loves to be an advocate for people, whether it be with weight issues, in personal or corporate wellness. She says, "We all need someone to lean on . That's why we she has begun Food Advocate."
One Response to "Preparing To Thrive With Food Addiction: How Tai Chi Mind Readies Us For Change"
Leave a Reply
You must be logged in to post a comment.