REVELATIONS OF A WEIGHT WARRIOR, TRISH CARR: A TESTIMONY FOR MOMS AND DAUGHTERS-PART I
(Issue 34)
By Diane Gold
This article is based on an interview with Trish Carr, a speaker, author and leadership expert, who has, in her words, "gotten rid of 100 pounds,"  rather than "losing" them, because she certainly doesn't want to look for them again.
Trish grew up in a family where her mom, an overeater, used to hide the good junk food and give the kids the less desirable junk food. When the kids would say they were hungry, her mom would tell the kids to eat an apple but would go off and eat a special high calorie snack that she made available to the kids only some of the time.
As an adult, Trish became a nurturer: in management,  with private clients and friends, much the way a mom cares for a daughter. Her candor in this interview offers many insights for those who are working with weight.
Diane
On a scale of 1 to 10, how much did you know about eating the right foods before you changed sizes, that is, lost your weight?
Trish
I would say I knew 11 about the right things to eat. My entire life weight has been an issue. I can tell you the calorie count, the fat grams, the carbohydrates for every food and how many calories I'm supposed to have in a day. What I didn't know was that calories in are not all equal.
So that was the big thing that I learned.
I could have an ice cream sundae of calories, or I could have something nutritional like fruits, vegetables and protein and that my body would react differently.
Diane
Growing up, were there snacks in the home? Was there junk food…?
Trish
Oh, yeah. You know it's so funny when I look back on being a child and food around my house.
My mother was an overeater. My mother would actually hide the food she didn't want the kids to get.
Diane
Meaning the junk food?
Trish
Well, the good junk food. There were these cookies out there. (Trish names a cookie.) She would hide those so we couldn't get to those. We know they were good; we wanted to have some, right?
Whenever we said we were hungry, her response would always be,
"Have an apple."
Or have something nutritious. But there was always junk food around.
Diane
Now, were the [named] cookies for your mom?
Trish
Yeah. Occasionally, she'd buy 'em so we could have them, too.
Diane
What would you say was the food that gave you the most trouble? Was there one?
Trish
No. I don't think there would be one. I think it was a whole general overeating the wrong processed foods my whole life. And I would say a lot of that was white flour, sugar, those things, cakes, cookies, pasta.
Diane
Was that financial or just choice?
Trish
Well, growing up we had low cost foods. We made Sloppy Joe's. Things over rice, things over pasta. So it was a combination of both (financial and choice). But I think we weren't around healthy food. It wasn't about healthy food. My mother wasn't eating healthy; therefore, we weren't eating healthy.
Diane
Did you have a male influence in your home?
Trish
My father was around until I was around 12 or 13. [He] was a New York City Fireman, so he would work 4 days on, 3 days off, so he had a real weird schedule. But when it came to food, that wasn't his conversation.
Diane
When you started to lose weight, did you use a group weight loss program or did you go about it on your own?
Trish
This last time, which is, literally, the LAST TIME, because, you know, I'm in my 50s. So I've done this before. I lost 100 pounds once before in 1980. I like to say that I was a size 12 for about 5 minutes. Literally, I got to size 12. I felt really good and started putting it right back on. This time, it's been over a year, and I have not put it back. And I'm actually smaller than that; I'm a size 10, and my weight is lower and I'm much healthier.
MINDSET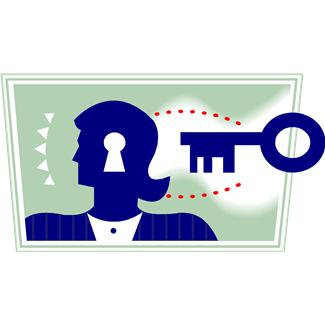 Diane
Was there a different approach? Was there a different mindset?
Trish
Yeah, even though I've done it in the past, the first time I remember going on a diet was I went to Weight Watchers when I was about 12 years old. And I lost 16 pounds in 3 months. That was a lot, and I felt really good.
Diane
That's very fast.
Trish
But, immediately, it came back…
Because I have a mind problem not a food problem.
Diane
I don't know anyone else who is different.
Trish
So, the difference this time was I chose a product. It's not a group thing, not like Weight Watchers or Jenny Craig.I used a program called Isagenix.
Diane
Right.
Trish
And the program was created for health. It was literally created so that athletes could build lean muscle.
Diane
Right.
Trish
And what they found is that it also got rid of fat. It taught me what to eat, how to eat. And because I got my body "clean," I actually can now feel what processed foods do to my body, what processed foods do to my energy. I never got this way before because I was simply managing calories in and out.
Diane Editorial
We as humans respond to social proof, acceptance of behavior and action of others. When everyone cheers out loud at a rock concert or basketball game, we do it, even if it is out of character for us. When everyone offers applause at the opera and no one cheers out loud, it is more likely that we will do the same so that we are not gawked at. I always enjoyed nonconformity, but that is another type of group norm.
I believe, and statistics back me up, that it's the community of people in the weight loss programs that is attractive to us. This includes the believers in the product Trish chose to use. Of course, sometimes, we just fall into a program or product and it works for us for multiple reasons.
The fact that many programs call for fast weight reduction that people cannot maintain is something to think about. As we emphasize in tai chi, there is no rush. The student cannot absorb the information until she worked long enough to understand it.
This is why the premise of WarriorsOfWeight.com is to offer small steps to incorporate into everyday life that are easy to do and not too difficult to maintain.
Other than seeing success in others who do a group or a product, when we use a method that has worked for others and can read success stories of others (especially when the marketing campaigns are huge), we feel not so alone.
Trish
I still have the mental [state] of 'I really would like to have that pasta' even though I know when I eat that pasta, I'm not going to feel so good after.
COMFORT IN HAVING FEWER CHOICES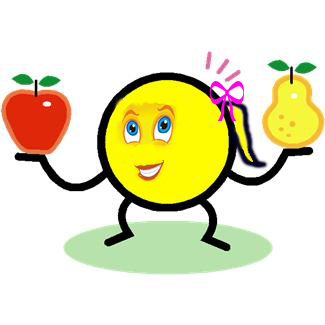 Diane Editorial
Trish and I spoke about the many choices there are of food. I referenced limiting choices through  being a vegan.
Diane
Another advantage that I have is there are so many foods that I wouldn't be interested in eating because they have to do with harming animals that I have so many fewer choices. And I think that having many, many…choices is like a fantasy for somebody who likes to overeat.
Diane Editorial
That's part of what "programs" do: they limit food choice.
SOME CONTROL
Trish
There's some security in knowing you're going to have a piece of salmon and vegetables for lunch. And that's what got me through a year or a little bit less than that of taking the weight off. I knew that was going to be my meal for the day, and I actually looked forward to it.
For me, the getting it off, once I got a routine going and I got comfortable with how I was doing it, it was not difficult.
The hard part now is the plethora of choices that I have and so many of them are not good.
HOLIDAY
Diane
What about giving yourself a day…
Trish
I do. Sunday.
Diane Editorial
We were talking about having a day off from the strict cycle of eating well so we don't feel so trapped in a dietary plan.
WARNING FROM PERSONAL EXPERIENCE
There are some people for whom this break in routine might not work out well. If a special treat one day a week could wreck the momentum of success, leave it out. If the treat requires you to spend the entire rest of the week to gain control again because of your "holiday" from your food plan, don't consider it for another two years. I, personally, would opt out of it. I would also only commit to one minute at a time rather than one whole day. This way, I am guaranteed success most of the time.
Drug and alcohol users say they have a one day at a time philosophy for abstinence. This is a misnomer and is really a one minute at a time strategy repeated over and over again. To abstain from something for 24 hours is very long for me. To abstain for 60 seconds is, most of the time, manageable.
And facing food several times a day for survival means being very familiar with the one minute at a time control method should we be determined to curb our urge to eat.
ACTION STEPS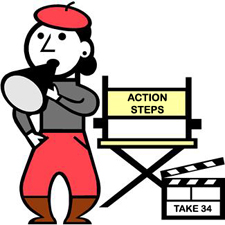 PERSONAL DEVELOPMENT
Balance the body, mind,spirit DAILY through tai chi, meditation, chi kung, yoga; reading a book, writing a poem or song, playing music, painting or doing athletics.
PLANNING AHEAD
Limit the amount of choices per meal.
Make a food plan for a week that starts the following day; avoid getting hungry with no plan. If there is no food plan, repeat the previous week. The monotony may get us to plan ahead more efficiently.
TIME FOR SPECIAL FREEDOM
Include a special something one day a week. If it can be a favorite food, go for it. Don't go crazy because it could steamroll, but make time for it – a small treat that won't upset the work for the rest of the week.
If food entitlement doesn't work for us, we should go to a dance, watch a celebratory movie, go swimming, journal, attend a seminar, work in a soup kitchen, donate to a microloan, give the cat a bath, whatever fills the spiritual bank and fuels us for the coming week.
___
The first and third action steps increase our energy supply and fortify our reserve to march onto the battlefield of weight, which will, one day become a peaceful place to be.
CONCLUSION
Today's interview covered childhood memories, knowledge of nutrition and current strategy for success. There are several action steps within the article to implement this week.
Next week, in part II of this interview with Trish Carr, we will hear about what causes Trish to eat and truisms for how moms can help their daughters with weight.
This very inspiring interview is a look into the life of someone who has been working on her weight her whole life. Some of her realities may be familiar to us. Certainly, her sharing her story shows us how very similar we are.    .
FEEDBACK
Please leave a common. If you relate to this story, let us know. We are always on the lookout for another story. And we appreciate them.
GETTING PART 2 & 3 OF TRISH'S STORY
Make sure to read Parts II and III of Trish's story.  If you want it sent to you, go to http://warriorsofweight.com/go.
DIANE GOLD, AUTHOR
Diane Gold, Founder of Warriors of Weight, Moms For Healthy Daughters, is a mentor in tai chi, kung fu and meditation, a music, fitness and stress expert and a dedicated mom.
She truly enjoys hearing about people's journeys with weight and believes that when people share, everyone communicates on multiple levels. Diane says,
"By listening to others, we always grow. By interviewing, we get to pass it on."
10 Responses to "Revelations Of A Weight Warrior, Trish Carr: A Testimony For Moms And Daughters-Part I"
Leave a Reply
You must be logged in to post a comment.