THE NUMBER ONE METHOD FOR HABIT CHANGE: THE SECRET IS OUT

(ISSUE 116)
By Diane Gold
Before we reveal "The Number One Method For Habit Change" for free, in this very article; let's look at habits, in general, to understand how many we have and the potential simplicity of changing them.
PERSONAL HABITS vs. NON-PERSONAL HABITS
Our habits are either personal or non-personal. We all easily identify with habits and actions that relate to ourselves, since we are usually quite concerned with ourselves: whether we can or cannot control our eating, drinking, drugging, picking, blinking, speaking. These habits are physiological or mental and connect to our senses, rather than related to ways we act toward the outside world.
Non-personal habits define how we act toward our environment through repetitive actions passed down from families – political agendas, belief systems, what paper towel brand we use, what is acceptable to wear, eat, the way we were brought up to speak, the way we do or do not speak with people on the street or in our neighborhoods, listening to certain music because that's what we've been exposed to, the amount we allow ourselves to dance in public, our understanding of social customs of our area, the way we treat others, the way we resolve conflict, whether we are first to help or wait for the crowd to do it first. These are all external to our own personal habits. They influence them and cross over into the personal, but they are outside them, for the most part.
__
Both personal and non-personal habits make us who we are. Although we will focus on the personal, the number one method for habit change is the same for each.
APPEARANCE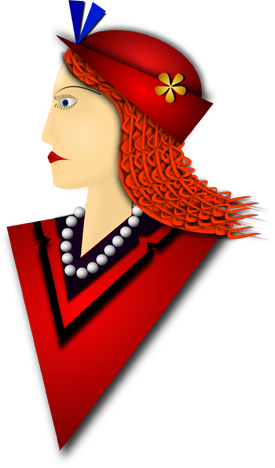 We develop habits based on how certain actions make us feel. Whether we wear designer clothes, keep our hair immaculate or stay fit because we enjoy people's staring at us; we act out behaviors regularly to achieve these good feelings, aka rewards. The cue, which is the original feeling that makes us do a behavior urges us to work so we have access to buy clothing, get our hair done, so we look how we like. This urge also pushes us to work out so that our bodies look good, which gives us the end result: the reward of having people acknowledge our beauty. Appearance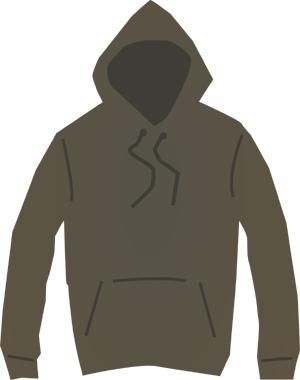 These are only examples of appearance habits we may have. There are others of us who specifically wear clothing to make us invisible, since we don't like it when people stare. And there are others of us who do not consider what people think; they are busy with their own lives and work.
PHYSICAL CRAVINGS
Quite often, our habits become founded in the urges we feel. By acting out a certain behavior, we can receive a hormonal rush of happiness. Because we want to experience this "reward" again, we repeat the same behavior to get it. That's how habits begin, with repetition.
The craving, urge, cue, whatever we call it, that drives us to behave a certain way can be a similar feeling no matter what reward our end product (the result of our action) achieves. Whether we eat a yummy food, take a tranquilizing drug, drink a drink that makes us tingle, play a card game that thrills us; we are seeking the end delicacy that our hormones produce.
TIME FOR HABIT CHANGE
As may be common knowledge, once we have a habit, it belongs to us. Like gene expression, it can be dormant or active. We don't unlearn to ride a bike, and we don't lose our blue-eyed chromosome that may express itself in our children, even though our eyes are brown. When we turn social drinking into excessive drinking, we own it. That doesn't mean we have to express it in the future.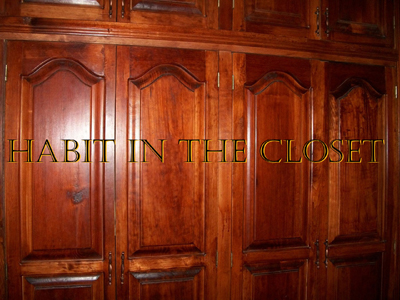 When we choose to change one of our habits, we replace the habit that was there with a new one. The old one is still there, but it is a "habit in the closet," so to speak. As long as we are doing a new behavior and not opening the closet, the habit will stay put. For as long as we choose. Habit In The Closet
So the big trick to creating a new way of acting is SPEED, not the drug, but the swiftness with which we act after a cue. We have to be ready starting now for the very first cue that comes that has previously made us do the habit we want to change. From now on, we must replace this action within 15-30 seconds of getting that cue so that the mind doesn't have a chance to intervene.

Once we have made the decision to do something different, that is, change a habit, we can remember,
"Immediate Action Required."
That's the simple answer to what could seem a monumental issue. Rather than struggling with "not" executing an act we have done over and over again, like giving in to our desires that lead us down a path we want to avoid, we take our attention and our bodies to a new place, a new action and, therefore, a new, but rewarding, outcome.
ACTION STEPS
1) As soon as the almighty urge shows up that sends us to get our reward, IMMEDIATELY DRINK WATER, TWO GLASSES AT ROOM TEMPERATURE. Bam! That's it.
2) OK. That's not exactly it for some people. We may need another action to lead us to the reward we want which is to look good, feel good and, ultimately, change our habit. We may need to VERBALIZE that we have had the craving out loud to another person or people.
Of course, if we have an appropriate friend, we can tell the friend. If not, we can tell a stranger. It's surprising how many people want to listen to what we have to say, even if we just know them from shopping where they work. Naturally, we can reach out in social media, but this digital admission does not give us the same mirror reflection that telling a live person gives us.
We may be afraid, nervous, embarrassed to admit our urge. That's fine. That has nothing to do with taking the action. We have plenty of time after we admit our urge to be afraid, nervous, embarrassed. As long as we take the action of saying it out loud first. This works best if it is done within 5 minutes of drinking the water.
If you're near the beach, tell a lifeguard. If you're in-city, tell a librarian. If you're on the farm, tell a fellow farmer. The worst that can happen is that you will be judged by someone else. Most people are not qualified to make a judgment, so the judgment would be like someone not liking the color of your eyes. Those who are qualified to judge who make a negative judgment about someone's decision to change a habit lack the compassion and humility that are found in a quality human being.
Think about it. What's worse, not changing a habit whose time has come or the possibility of embarrassment? The obvious answer is not changing.
Granted, it does get tricky when we have children and they will be heckled in school. In that situation, it is time to trust the children and speak to them honestly.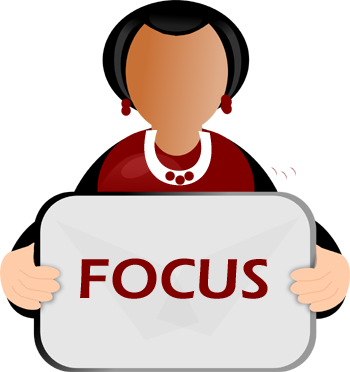 3) Here's a quick step in not being embarrassed. FOCUS on discussing your urge and on doing the new behaviors. When you are finished drinking water and verbalizing, you will have time left to be embarrassed. Or you may feel the power that comes with self-help.
CONCLUSION
What habits we develop depend on who we are, what we decide and our body and mental chemistry. Not every person raised in luxury with servants and dinner parties has the habit of overdrinking. Not every person raised in poverty who gambled in the park to feed her family lets gambling take over her life when other financial opportunities appear. The number one method for habit change works universally.
THE NUMBER ONE METHOD FOR HABIT CHANGE
When we are ready to change a habit, this is the process: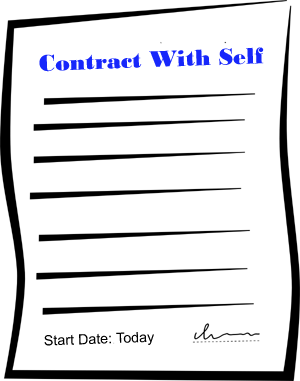 1) Make a contract with self to replace a behavior for a day or a week. The contract must include the action step to be taken immediately upon having the craving that starts the habit process in motion (such as when the urge to drink alcohol or eat a cookie comes; drink water, not alcohol or drink water, instead of eating a 3:00 pm cookie).
2) Take the contracted action step immediately every time the urge shows up, starting immediately. It's only for a day or a week. You can un-contract yourself at any time after the first contract or renew it. Your choice.
3) Be consistent with the contracted behavior every single time you feel the craving or you start to think about it. It's only for a day or a week, whichever you have chosen.
Once this process is completed, you have the choice to renew the contract or stop. The choice for changing a habit is yours.
HELPFUL HINTS
If this process does not work the first time, it's okay to start again and again.
If someone says anything about your habit change question, it is not important. What is important is to do the action steps. That's it.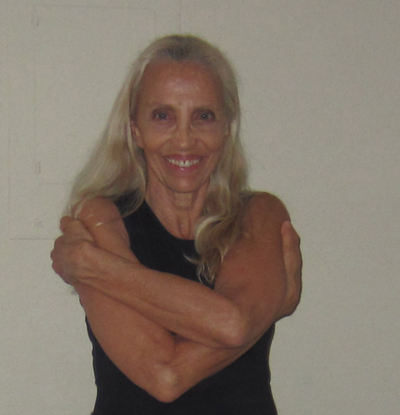 It is not necessary to believe you can do it to succeed. What is important is to act. By doing so, your belief in self will arrive, while you are changing your habit. You will believe when you see what you have done.

FEEDBACK
We value your feedback very much.
Please leave a comment below.
Please LIKE us on the website and at WarriorsOfWeight on Facebook. Thanks.

DIANE GOLD, AUTHOR
Diane Gold, Founder of Warriors of Weight, Turning Habits Into Health, is a mentor in tai chi, kung fu and meditation, a music, fitness and stress expert, dedicated mom, studying plant-based nutrition and habit change.
She believes we complicate. She says,
"Simplify, simplify, simplify. When we make things so complex, we miss what's right in front of us. When we have one choice, we take it. When we have one road on which to walk, we walk it. The habit change process outlined as 'The Number One Method For Habit Change' proposed to do just that: offer one choice and one road on which to act out the choice.
"When we look at one thing at a time, we just might accomplish our goal. So let's make a contract, act on it and repeat the actions for the contracted duration. That's all we need, and that's plenty."

Leave a Reply
You must be logged in to post a comment.