THE PEACE PROCESS: PHASE 2 (ISSUE 56)
By Diane Gold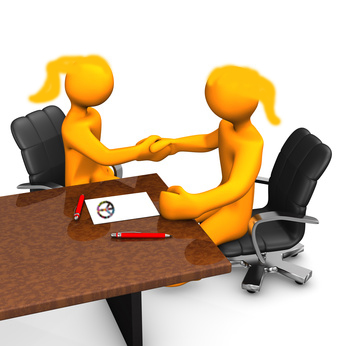 In December 3rd's article, The Peace Process: A Step-By-Step Formula, we talked about being able to understand conflicting views and really listening to the answers. Action steps were offered which included speaking with the 2 members of opposing geo-politico-religious sides and, by doing so, earning the trust of each.
If you haven't seen it, go here.
OVERVIEW OF PHASE 2
After conversing with both participants on opposite sides of a brutally large conflict (PHASE 1); we, at least, have a better understanding of the passions and the tensions that run so very deep, including the history that has transpired, the way each side was brought up to think about the other, the atrocities incurred from the eyes of either side.
We may even think, as I originally did before I started having these discussions, the process might be simple, if only we would begin.  Very difficult if each sees the actions of the other as breaking the covenants of the rules of leading a reverent and noble life.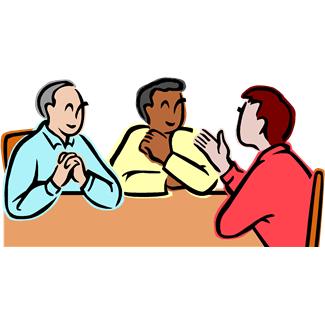 So Phase 2 has to be about creating a discussion between a neutral person and 2 participants on the same side, with 1 of those agreeing to role play a member of the opposite side: Phase 2 of the Peace Process Formula.
There's no rush to get to this phase, and the initial discussion must take as long as it takes for trust to develop between the original participant and the neutral party. And, then again, the trust may not be 100% because we, the neutral parties, are outsiders in the eyes of the participants whose lives have been engulfed in the conflict. And it is common to hear,
"You cannot understand. You are not from there."
Thomas L.  Friedman, former Jerusalem Bureau Chief of The New York Times and Pulitzer Prize winner, puts it this way in his Op-Ed column on December 8,
"…there is an unspoken question in the mind of virtually every [person who lives in a conflicted country] that you need to answer correctly: 'Do you understand what neighborhood I'm living in?' If [these country women and men] smell that you don't, their ears will close to you."
THE PEACE PROCESS FORMULA builds trust in the participants and the process.
I believe it is possible to help people achieve their goal of a peaceful community – even if we, the helpers, have limited knowledge of the others' neighborhood or situation. This fact doesn't dismiss how important the others' situation is. It just bases its method upon our common human nature and not on our common neighborhood.
The Peace Process Formula goes for any goal. There is only 1 requirement: believe in people who honor unique situations with complicated agendas, but who believe we are similar to a precision with simple needs. It is this sameness of our humanity that allows us to supersede the objections that "we cannot be helped by strangers who do not know the neighborhood" so that this process can, inevitably, resolve conflict.  Trust and sincerity are the keys.
MOVING TOWARD OUR OBJECTIVE
If a method, program or an infrastructure is created for people to progress forward in their lives; anyone can use it with the same success.
It is not necessary for the moderator (the neutral person in this process) to have been in the struggle personally.
It is necessary for each side of a conflict to trust the moderator, mediator, arbitrator, counselor.
Often times, because the participant sees the neutral 3rd party, the moderator as "not being 1 of us," trust is not established and the patience required to work the process is not cultivated.
For conflict resolution to occur, the Peace Process Formula must not be rushed. And each step must be followed sequentially.
PREREQUISITE KNOWLEDGE
Tensions that make geo-politico-religious conflict have taken years to develop.
These conflicts require delicate work since everyone on both sides has been offended many times.
In order to achieve peace, judgment on the part of the moderator is not part of the process. Listening and resolving are.
Trust must be acquired between the moderator and each person in the process.
PHASE 2 ROLE PLAY – THE RULES
1) 2 participants who take the same side who are willing to answer questions about the conflict in their country must be found. They should both be on the same side of a geo-politico-religious conflict.
2) 1 of the participants must be willing to play the role of the opposing view for this phase of the process.
3) Since the process will be extremely difficult, it must be established that there will be no voice raising and no disrespectful language and that a break from the discussion can be requested by asking the moderator if s/he can disengage the discussion.
4) Next, congratulate your participants for coming to the table in the first place.
ACTION STEPS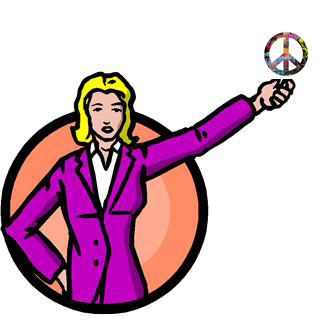 1) Participants will be asked to pretend to be a Leader for World Peace and peace for her (his) respective geographic area. This means each participant must consider the lives of everyone involved. 1 participant will be the leader for her (his) usual side. 1 participant will be a leader for her (his) usually opposing side.
2) With peace in mind, participants shall be asked to make a list of 10 changes they would like to occur to achieve that.
3) Participants shall be asked to prioritize the 10 changes.
4) Participants shall be asked to eliminate the least important 5 changes.
5) Participants will be asked to alter each change and break it down to a smaller version of itself. Make sure to do this for all 5 changes.
Here are examples:
If the 5th change on the list were to raise the community flag in a particular location every day, you might be able to change that to raising the flag 1 day a week instead to begin.
If the 5th change on the list were to acquire 5 miles of land, you might be able to change this to 1 mile of land instead.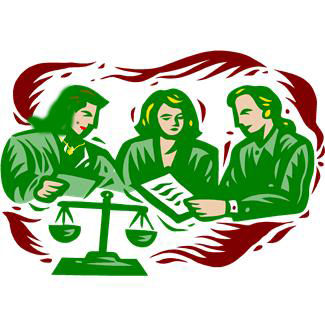 6) The moderator will have each participant read from the top of the list: first 1 person reads change 1. Then the other person reads her (his) change 1.
7) This continues, alternating, 1, then the other, until the entire list is read.
8)  A copy of each list will be given to each participant.
9) Each participant will be given no more than 15 minutes to comment next to each item. Of course, extra time (up to 30 minutes) can be given.
10) After each participant is finished, the moderator shall collect the lists.
11) The moderator will go over rule number 3 to temper speech and words.
12) The moderator will read the responses to the items on the list out loud and ask for 5 minutes of comment on each. The replies will be timed.
13) The moderator will thank both participants and ask if they would be willing to come back again after giving the ideas some thought or some research.
CONCLUSION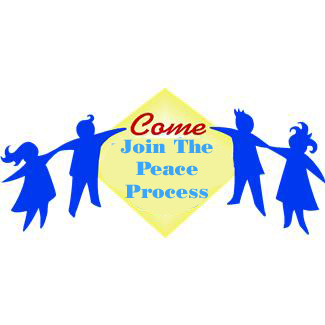 The Peace Process Formula has been developed to make small changes in a safe environment. It is easy to blow up and stop the process, as world peace issues show us every day. This method has been devised, in part, to create understanding of issues of conflict for outsiders, but mostly, to start to grow roots of peace that can lead to lasting peace.
Phase 3 of the Formula will be published soon. It is powerful and hopeful and on time.
If you would like to become involved in this process, as a participant or as a moderator, please let us know or leave a comment below. Becoming involved in this process can replace many less meaningful activities, including making poor food choices. It can also build the pride and joy that comes along with being involved in something bigger than ourselves.
FEEDBACK
Please leave  a comment and LIKE.
DIANE GOLD, AUTHOR
Diane Gold, Founder of Warriors of Weight, Turning Habits Into Health, is a mentor in tai chi, kung fu and meditation, a music, fitness and stress expert and a dedicated mom.
She is thrilled with The Peace Process Formula. She says,
"Small changes on a regular basis add up to medium changes and then large changes. Those of us whose duty it is to help, let's do this. Those of us who would like to observe, we welcome it.
"Did you ever notice how there have been times when we are not correct about an outcome. It is my hope that the adversaries and the friends who use this process will grow from it, and, if so, grow the method of the process of peace that can contribute greatly to all our lives."
4 Responses to "The Peace Process Formula – Phase 2"
Leave a Reply
You must be logged in to post a comment.