THE WORLD IS FLAT, A DISCUSSION TO HELP US WITH PERCEPTION OF TRUTH (ISSUE 136)
By Diane Gold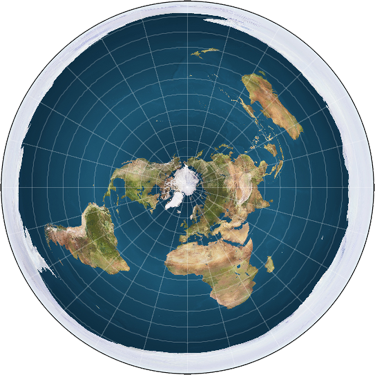 When we say, "The World Is Flat," people look puzzled because our current perception of truth is different from this. But, at one time, this was current thought. This article aims to show how, with new or updated information, what we used to perceive as true is replaced by a new perception, which may or may not be what truly exists in the real world and how through mis-education or swarm mentality, we may not be seeing the real truth, supporting what is ethical and being the best that we can be.
FLAT EARTH
Although we know that Eratosthenes measured, within 2% accuracy, the circumference of a spherical earth in or circa 250 B.C., perception (knowledge using our senses) and religious debate about evolution continued this non-empirical theory in more modern times. One person told another who told another who told another. Then a large group perceived that the earth was flat.
But, let's look at how we originally found the earth to be flat:
1) we heard it our tribes from our families, our peers and our educators – imagine each person telling one other person would change what the entire tribe perceived.
2) we could see with our own eyes a flat image across the field which looked like a flat earth, our perception of truth.
Although we were not correct, we believed, from all our fine education, the good intentions of our parents and community and what we could see far and wide that we were correct. Until…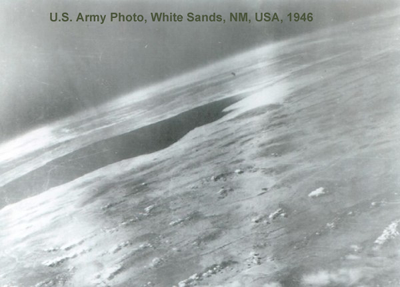 Overwhelming evidence to the contrary appeared. Navigational instruments were using more sophisticated instruments to calculate distances, Magellan's crew circumnavigated the world, (Magellan died before the culmination of the voyage in 1521), student education was more accurately based on scientific evidence rather than perception.
In the 1680s, Newton's treatises taught us about gravity (the force that allows a stronger object to pull another object. Which led to later discoveries that gravity can pull object bodies greater than 400km in diameter (N. Whewell, National Space Centre) into a sphere as a result of their gravitational pull toward their center. And (according to Int'l. Astronomical Union), in order to be called a planet, a body must have a strong enough gravitational force to sphericize].
And, then, the first photo proof that Earth was spherical came in 1946 from U.S. Army Facility, White Sands, New Mexico.
PERCEPTIONS CAN CHANGE WITH EMOTIONS AND EVIDENCE-BASED FACT
OK. So we have seen a simple perception, "The World Is Flat," and how perception can change our actions which allow us to see subtle visual changes that we missed before and grand changes from credible science. Think about new concepts and how their creators, inventors, champions were ridiculed for new ideas – until they weren't. If it were 1707, and I suggested to light the house with a light bulb and electric circuitry, few would have listened. Someone worked and succeeded at that very issue, almost exactly hundred years later. And Thomas Edison perfected the process and brought it to market 50 years after that. He is quoted as saying,
"I have not failed. I have just found 10,000 ways that won't work."
Although others had created the incandescent bulb, Edison, with money and power, perfected the life of the incandescent light bulb using his own and previous ideas that finally changed perception as people saw the bulb. The same revelations came with the airplane, the computer, the cell phone. We saw, and we perceived it to be. And yet, these are all technological objects.
WHAT IF WE COULD WORK ON ADVANCEMENT OF SOCIETY THROUGH A COMMUNITY, A COOPERATIVE NETWORK BASED ON COLLABORATION RATHER THAN GREED TO PROFIT FROM A TANGIBLE PRODUCT?
As with all ideas that were in their beginnings and have not taken root, a cooperative network based upon collaboration seems far- fetched. But, what if we worked on our greed and chose to replace it? As we know, if it's not motivated by money, we have to dig deep within ourselves to become evolved through a different kind of motivation.
The idea of wanting more or something tangible is not bad. Most of us were probably taught to excel, do more, get more, strive hard to get more. But, how many of us were taught to step on others to do it? Not most of us. But most of us are not part of the 1% who have to make more ethical decisions on a daily basis than the 99% because they do more and manage more.
IMPORTANT: EVALUATING TRUTH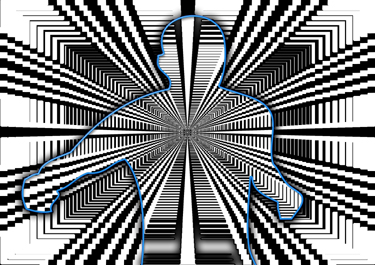 We each have mixed perceptions about getting ahead. We each define our own ethical lines. Some of us believe we have to go about excellence through the bureaucratic systems that exist within multinationals, (such as corporations being friends with media outlet owners who protect bad stories from coming out of the friend multinational, who are friends with politicians who pass laws
protecting corporate interests with the promise of campaign contributions who partner with food and drug industries and manufacture food that is not healthy for us which, in turn, makes us sick so that we have to use the health care and insurance system to get better which brings money to the insurer, manufacturer, the food and drug industries who supply the original item that causes massive side effects creating the new problem,
all of whom need the banking system from whom to borrow money for said insuring, manufacturing and health care as well as consumers who need to borrow and rack up debt because they don't have the money to live or buy their foods, clothing, drugs or shelter.
Plus, the whole while, we are spending money militarily to keep ourselves safe (which is necessary), but we are doing it in such a way as to further the military industrial complex for profit's sake, rather than to look toward the peaceful conflict resolution process to diminish conflict, death, starvation, debt, strife and make money in other ways.
ACTION STEP 1 THAT CHANGES OUR PERCEPTION OF TRUTH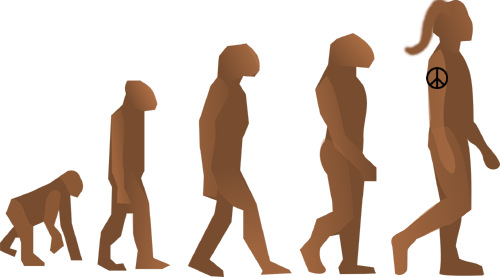 Others of us see the vision of evolving into peaceful or cooperative coexistence, not from waving peace flags , but from joining together and actively choosing companies whose ethic is not greed. This, in effect, would support a new network of companies that were not involved in greed as motivation but who joined together to build a new infrastructure to replace the old one described in the above paragraph.
1) This step would socially prove to others that it is possible to live ethically. In a similar way to our reading labels on food or choosing organic produce; we could decide to buy only from entrepreneurs who work outside of greed. This would insure that new, ethical companies would flourish.
2) This step would further change people's perception about how it is possible to live a mainstream life without buying into the corporate greed structure, but without ending up in "New Age" land. It would be similar to our knowledge going from "The World Is Flat" to The World Is An Oblate Spheroid." (That's the technical term for our planet's shape, whose rotational axis' diameter is shorter than the diameter of its equatorial axis.)
CONCLUSION
So, what can we conclude? We are creatures of perception, and our perceptions change. We gather our impressions from what we see, feel, hear, taste, touch and then we put our latest knowledge on top of that. When we are made to see newness, we perceive it. When we add empirical fact, we are enhanced.
BIG ACTION STEP 2
Consider supporting:
1) PREVENTION methods like tai chi and nutrition rather than reductionist (one-at-a-time) cures for already sprouting dis-eases that arrive because we never did anything to prevent them,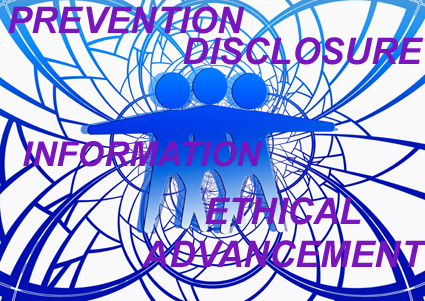 2) UNATTACHED MEDIA INFORMATION, meaning media that would share information while disclosing how its news could be trusted based on who its advertisers were, what political affiliations it had and how free its journalists were to write without censorship,
3) FULL DISCLOSURE, meaning products and services manufactured, conceived, created by an individual or group that discloses all financial and special interest relationships it has, including religious, political, media and academic affiliations and relationships of any of its board members by filling out a newly formed full disclosure chart that all consumers would see as obviously as we see nutritional facts (which are not fully disclosed) on packaging,
4) ADVANCEMENT ETHICALLY WITHOUT GREED, meaning we would only support organizations that advanced humanity in an ethical fashion, whose employees were ethically treated, who used materials that were sustainably developed (meaning we could replace them) that did not hurt life in the process (like slave laboring Thai shrimp workers or animal torture).
THE BIG CONCLUSION: IN THE COMING WEEKS, WE PLAN TO ANNOUNCE THE OPENING OF A NETWORK OF PEOPLE WHO PREVENT, INFORM, DISCLOSE AND ETHICALLY ADVANCE.
Watch for the sensational opening of an ethical network that will, not only, make us powerful with knowledge and tools, but will offer us ways to communicate with, get involved with and do business with change makers who will advance our perception of truth and the ethics of our world.
Here's a closing thought from Thomas Edison,
"Non-violence leads to the highest ethics, which is the goal of all evolution. Until we stop harming all other living beings, we are still savages."

If you wish to share your story, please hit reply in your email program to be contacted.

FEEDBACK
We value your feedback very much.
Please leave a comment below.
Please LIKE us on the website and at
WarriorsOfWeight on Facebook.
You can also follow us on Twitter @warriorsoweight.
Thanks.

DIANE GOLD, PUBLISHER AND AUTHOR
Diane Gold, Founder of Warriors of Weight, Turning Habits Into Health, is a mentor in tai chi, kung fu and meditation, a music, fitness and stress expert, dedicated mom, studying plant-based nutrition and habit change.
She believes we can believe or perceive one thing for many years, and that perception can change to something quite different. She says,
"One of the great things about being alive is that we evolve, share, grow, change, adjust, choose, rejuvenate and reinvent. This means we can learn at any age.
"One of my biggest goals is to be able to build bridges for myself and others to transition from one belief or perception to another. If, in one decade I believe that big media tells the truth and then in the next decade, I realize big media does not; I want to be free enough to deal with the new information and have my readers be ready to perceive this new information. If in one decade I believed that milk was good for the body and in another, I discovered it causes cancer; I want to be free enough to adjust, move on and communicate this information in such a way that others will get it with eyes wide open.
"Long live transparency. May I find a way to remind people how important it is to keep an open mind.
"Finally, let us all take good care of ourselves because we are so worth it!"

Leave a Reply
You must be logged in to post a comment.