TIMING OF MEALS AFFECTS WEIGHT LOSS

(ISSUE 65)
By Anahad O'Connor, Comments And Action Steps By Diane Gold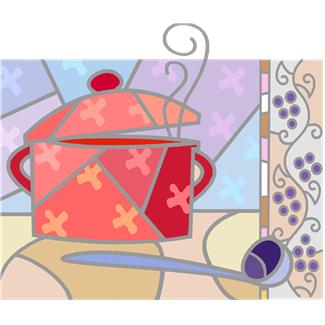 In The New England Journal of Medicine last week, a prominent researcher noted that much of the conventional wisdom about weight loss has little basis in science. But his article did not address one oft-asked question: Is your waistline affected by when you eat, or is a calorie always just a calorie whenever you eat it?
To seasoned dieters, the claim that eating late can spell trouble is nothing new. But the idea has lacked evidence from credible human studies. Most of the research to date has shown that eating late is linked to weight gain, but late eaters also tend to consume more calories over all.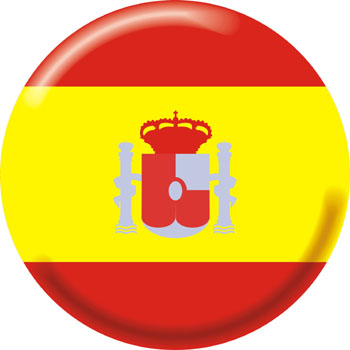 In a new study, published in The International Journal of Obesity, researchers at Harvard and elsewhere followed 420 overweight men and women in Spain in a 20-week weight loss program.
The subjects were split into two groups. Each followed a similar diet, got equivalent amounts of sleep, and had similar caloric intakes and expenditures. They also showed no differences in two hormones that play a key role in appetite, leptin and ghrelin.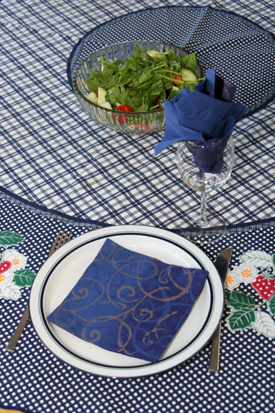 But there was a critical difference in the timing of their main meal of the day, which in this case, because of the Mediterranean setting, was lunch. In both groups, the meal comprised about 40 percent of their daily calories. But one group consistently ate it before 3 p.m. daily, while the other did so after 3 p.m.
By the end of the study, despite similar caloric intakes, the late eaters had lost significantly less weight. They also showed lower insulin sensitivity, which increases the risk of diabetes.
Weight loss strategies, the authors wrote, should focus not just on calories and nutrients, "but also the timing of food."
THE BOTTOM LINE
The timing of your meals may not be everything when it comes to weight loss, but it does appear to play a role.
Link to original article is below.
COMMENTS AND ACTION STEPS
by Diane Gold
For about 3 years now, almost as long as I have been a vegan, I have chosen to finish my meals by 6 pm on purpose. On the rare occasion that I find myself eating evening dinner in company, I eat an additional meal of salad with no dressing. Or, if I can get away with it, I have a hot water, one of my favorite drinks.
When I traveled to a different time zone to see family, I ate in that time zone, 3 hours later, but, you guessed it. I went to bed 3 hours later, or more. And the 6 p.m. curfew was tough for the rest of the group (although they were quite accommodating), which is why so many people don't even attempt the task.
So, why did I decide to do it?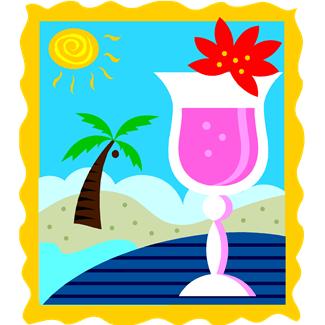 There were many times I experienced what it feels like to wake up the morning after drinking alcohol. In contrast and most of the time, I have experienced waking up feeling crystal clear, powerful, joyful and healthy. Once I decided to rid myself of drinking alcohol at all, I woke up lucid every morning. This got me to thinking.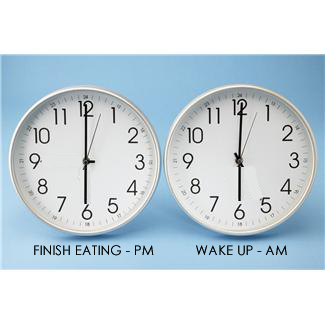 But how alert would I be, I asked myself, if I could increase the period of time between my last meal and drink (except for hydrating water or green tea because the quercetin in it is a great anti-viral, anti-inflammatory, anti-cancer enzyme)?
So I decided to complete my last meal by 6 p.m. every night to see how I felt.
Oh, my. I felt great, and I continue to feel great using this eating schedule I recommend highly. It's not for everyone, but here are a few facts that may contribute to why it makes sense:
1) As Anahad's article mentions, there is scientific proof that shows that weight loss is directly related to eating earlier.
ACTION STEP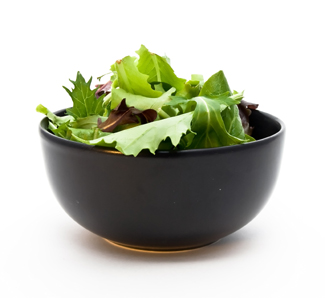 Figure out a way to finish eating before 6 p.m. If you want to or have to socialize after that time (this will inevitably end up in eating), plan ahead that you will only eat raw greens in a salad with a little olive oil and lemon juice or a plate of steamed leafy greens with a drop of olive oil and lemon juice.
2) Gravity helps digestion. When we are lying down (for sleep), we lose this benefit. Did you ever eat late and feel your food up high in your digestive tract when you were in bed? I have, but not recently.
ACTION STEP
Consciously decide to pay attention to the food in the stomach. Enjoy how it feels while you are upright, and notice when it seems to have gone down. This could be 3 or 4 hours after eating.
3) Our greatest risk of heart attack is in the early hours of the morning, according to Robert Manfredini of University of Ferrara, Italy, in a Time article, July 22, 2008. Because digestion utilizes blood and oxygen that would normally be employed by the heart  and because respiration is reduced when we sleep; eating a large meal at night can divert too much of the body's resources to digestion during the most vulnerable time in our daily cycle of physical processes. (Information from Ed in South Carolina, moderator of Paleohacks.com).
ACTION STEP
Now that we have spelled out some of the biological implications, really decide to finish eating at 6 pm. If there are family factors in the way, like children's extra-curricular activities don't finish until 7 p.m. or all family members aren't home until 8 p.m.; start the routine of finishing by 6 p.m. every Saturday and Sunday or whatever days the family has "off."
There are always excuses not to, so just do it! You and your family are worth it.
4) When we are not using our body's resources for sleep-time digestion, we have a more restful sleep. Otherwise, our quality of sleep may be hindered (Jason Bellows, Stop And Breathe, Mar. 15, 2011).
ACTION STEP
The better we sleep, the more productive we will be the following day and the several days after that.  The more we will be able to handle stress, and the more able we will be to follow a great eating plan to maximize our weight loss (gain) goals.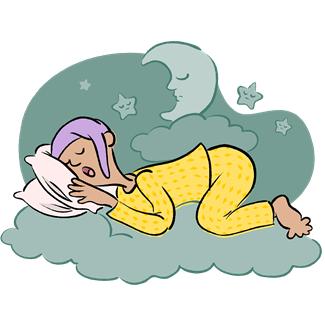 5) It feels good to lie down without the weight of recently eaten food in our GI tract. It's 10 pm (4 hours since my last meal), and I'm already feeling that the food has digested. (This is not true, of course, since it takes a good 6-8 hours to pass through the stomach and small intestine, and then another 41-43 hours (as opposed to 27-29 hours in men) to go through the rest of the process, according to Michael F. Picco, Mayo Clinic GI, M.D.)
ACTION STEP
Enjoy how great it is to lie down without food feeling high in our digestive system. Eating early is a good way to prepare for sleep.
CONCLUSION
The idea of timing of meals affecting our weight loss and our health verifies an action we, humans, have been acting on for many years. Happily, there is proof in study form. Yes, we were correct, but now it is documented by researchers at Harvard et al.
Although the studies didn't address the fact that when we eat later, there have been more hours in our day in which to eat; it is logical that, in reducing the waking hours we permit ourselves to eat, we automatically reduce our intake. This leads to weight loss.
FEEDBACK
Please leave  a comment and LIKE.
ANAHAD O'CONNOR, AUTHOR
Anahad has been writing for the Science Section of the New York Times since 2003. He is passionate about investigative science and wellness reporting. He is one of our panelists whose full bio you will find in the Experts section.
The original article appeared on February 4, 2013 at this link:
http://well.blogs.nytimes.com/2013/02/04/really-timing-of-meals-affects-weight-loss/
DIANE GOLD, CO-AUTHOR
Diane Gold, Founder of Warriors of Weight, Turning Habits Into Health, is a mentor in tai chi, kung fu and meditation, a music, fitness and stress expert, dedicated mom, studying plant-based nutrition.
She is extremely excited to hear that her eating schedule was validated by a current scientific study . She says,
"There are so many weight loss misconceptions. It is exciting that I am using a technique that can be matched to scientific study and statistics. We know that eating earlier in our day feels better. Now we know that it promotes weight loss.
"Putting a time limit on food ingestion also creates the habit of learning to wait, which is something that dieters have to learn anyway. The self-imposed time restriction is a great way to learn it, and it makes it easier to cope with weight loss and weight maintenance after that."
3 Responses to "Timing Of Meals Affects Weight Loss"
Leave a Reply
You must be logged in to post a comment.