WARRIORSOFWEIGHT.COM WATER CAMPAIGN FOR THANKSGIVIING (ISSUE 155)

NOVEMBER 18, 2014
By Diane Gold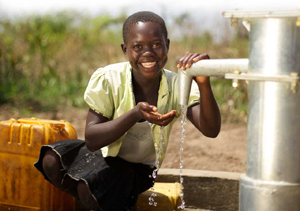 WarriorsofWeight.com Water Campaign For Thanksgiving is a mission to build a well for 500-1,000 people to give them access to a clean water supply for 10 years, without using our hard earned money.
It is my hope that some of the community members who receive water access by well will learn how to construct a well and help others.
Here is how simple our part is:
Choose not to buy outside coffees on the way to work, teas at lunchtime, juices at snack time for a TWO WEEK PERIOD. Calculate the money saved, which averages out to $20. Then, gift the $20 in savings to fund the well. Click on the red donate button HERE. Of course, each of us can give less or more, but, at least, we will build a well together.
BORDERLINES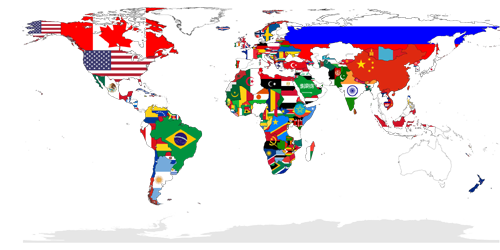 Can we look at it this way? Each of us, in whatever countries we are, has chosen to build water systems around borderlines, within the boundaries of our own country or union of countries. This is how we've always done it. We take care of our own. It doesn't mean this is the way to continue to do it, should we choose to think of everyone as our own.
When we give a helping hand to our blood sister, our step-sister, our half-sister, our ethnic sister; it is considered normal. Let's make it normal to give to our non-biological sister, our non-ethnic sister, both next door or 8,000 miles away.
CONCLUSION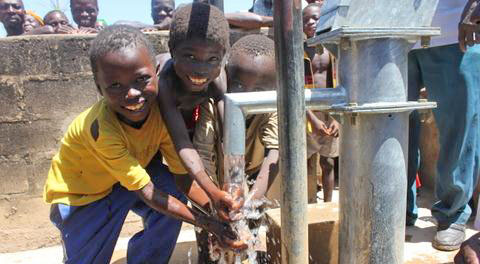 The Water Project method of collecting money is cool. Let's choose a little restraint so that our sisters and brothers can have some water. Once we do, we will realize that sacrificing (or choosing to refrain) is a way of celebrating water. What we might have imagined would be a strain turns out to be a radical way to pull out our strength and goodness and to provide water for life to others. For a tiny effort on our part, we can do this. Let' go now, and CHOOSE TO DO IT HERE.
ACTION STEPS
1) Decide what drinks can be replaced by water for the 2 week period.
2) Set the start and end date.
3) Tell a friend or email us when you will start drinking water and saving the money.
4) Start doing it.
5) Send the money you saved by clicking the red donate button HERE.
6) Tell a friend or email us that you have completed the project.
THANK YOU for choosing to give what you did not spend. We will BUILD A WELL TOGETHER.

If you wish to share your story, please hit reply in your email program to be contacted.
If you need habit help, go to http://warriorsofweight.com/warriorsofweight-consulting.

FEEDBACK
We value your feedback very much.
Please leave a comment below.
Please LIKE us on the website at:
and on Facebook.
You can also follow us on Twitter @warriorsoweight.
Thanks.

DIANE GOLD, PUBLISHER AND AUTHOR
Diane Gold, Founder of Warriors of Weight, Turning Habits Into Health, is a mentor in tai chi, kung fu and meditation, a music, fitness and stress expert, dedicated mom, studying plant-based nutrition, peaceful conflict resolution and habit replacement.
She cares about health, happiness and peace. She says,
"I would like to build, at least, one well. Yes, I would like to teach people in countries where water access is limited how to build a well; but, first, I would like them to have enough water so that they don't dehydrate. Especially the kids.
"S/he who dies with the most toys does not win. Further, s/he who purchases the most mocha lattes per week could help us with our mission.
"Can we all get together and fund the building of a well by choosing to change our behavior of buying coffee, tea, juice during our day, just for 2 weeks? And collecting the money we would have spent and donating it? That way, no one is really using extra personal funds. We just redirecting them for a short, manageable time.
"We can do it. Together. Happy Thanks(For)Giving."

Leave a Reply
You must be logged in to post a comment.