TAI CHI APP ~ ISSUE 208 ~ APRIL 12, 2016
By Diane Gold
BOCA RATON WORLD TAI CHI DAY APRIL 30 – 10 – 11:30 AM – DETAILS HERE!
TAI CHI APPS DEFINITIONS (AND CHI KUNG, TOO)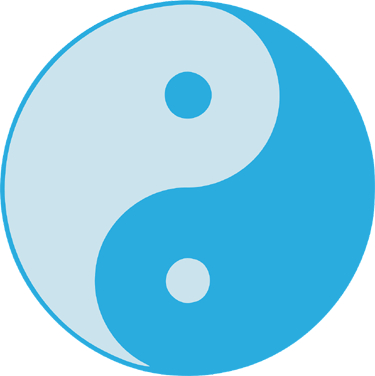 Tai chi is a system of movement that entails the ability to flow like water. We move our bones, muscles, tendons – from the inside out – in unison with the skin that covers them and the mind that accompanies them. The joy and the challenge are to notice the movement as are doing it. To do so requires us to experience the relaxation for which it is famous.
Chi kung is similar in nature; it moves the organs from the inside out through static posture and limb and body torquing.
Apps are applications; they are ways to apply method, often, but not necessarily always, digitally formatted.
THE APP
The tai chi and chi kung app to which I refer is the application of the principles of the systems and is not digital. There are some free or not so free apps that can be very helpful if you have a device that can stand upright on its own. If you have to hold it, you are doomed.
THE QUESTION
I have one question and one question only: if we could do a simple body movement for 30 seconds or more a day that could be done in any location, in any clothing, that could instantaneously take us to a joyful spot, could reduce sickness, develop health, provide youth while it lengthens life, is fun and makes us feel ecstatic and balanced; why would we not devote 30 seconds a day?
CONCLUSION
The question is for each of us to answer, whether to do it or not. Tai chi and chi kung make us better, happier, more well, stronger. Doing these arts for 30 seconds a day can matter. Doing any mind/body work on a consistent basis helps considerably.
Please consider the tai chi app, the one that is available to each of us just by moving slowly with arms extended to the side or to the sky.
ACTION STEPS: COOL EXERCISE!
1) Spend 30 seconds a day standing with feet shoulder width apart, each arm out to the side.
2) Bend the knees a little bit as you tuck the butt without leaning backwards or forwards.
3) Slowly extend the L arm further to the L.
4) Slowly, without stopping the movement, come through center.
5) Slowly, without stopping the movement, extend the R arm to the R.
6) Slowly, without stopping the movement, come through center.
7) Repeat steps 3 through 6 two more X.
8) Sink the elbows so that the arms hang to the sides.
9) Relax with knees bent for one slow breath in and out through the nose.
Bam! Energy With Tranquility!
Check out the roots of this type of exercise.
WORLD TAI CHI DAY, April 30, 2016, 10 – 11:30 am, http://dianegold.com, OR look up an event near you at worldtaichi.org.


If you wish to share your story, leave it as a comment under an article at http://warriorsofweight.com/issues. or even better, write your own article and put it up on a free wordpress site (https://wordpress.com), or post it on a social media site. Share yourself.
If you need habit help, check out warriorsofweight.com/consulting.
Know that you can reach out to a fellow human, probably to the person right next to you. If that interaction works out poorly, do it again. It's worth it, since most people are nice and want to connect with you.

FEEDBACK
Please leave a comment below.
Please LIKE us on the website and at
WarriorsOfWeight on Facebook.
You can comment on Twitter @warriorsoweight.
Thanks.

DIANE GOLD, PUBLISHER AND AUTHOR
Diane Gold, Founder of Warriors of Weight, Turning Habits Into Health, has been a mentor in tai chi, kung fu and meditation, has been a music, fitness and stress expert, dedicated mom, studying peaceful conflict resolution, habit replacement and has been certified in plant-based nutrition.
She believes tai chi can be a life changer. She says,
"Tai chi makes us pliable. Being plaible makes us flow like water. When we flow like water, we can adapt to what is and what is to come. How cool is that!
"It is one of the only arts that can be done with massive effect by taking a tiny amount of time consistently. Who wouldn't do it? Access the tai chi app within.
"And, in doing so, we get to take overall good care of each other and ourselves – including loving ourselves and our fellow beings at all costs – because we are all always worth it."

EXERCISE OF THE WEEK:
DO THE INCLUDED ACTION STEP EXERCISE, AT LEAST, ONE TIME.
EXERCISE OF THE MONTH:
DO TAI CHI ON THE LAST SATURDAY OF APRIL.
DETAILS HERE.